Want to decorate your home with simplicity and style?
Collect pretty vases, vessels and pitchers to hold seasonal organic elements.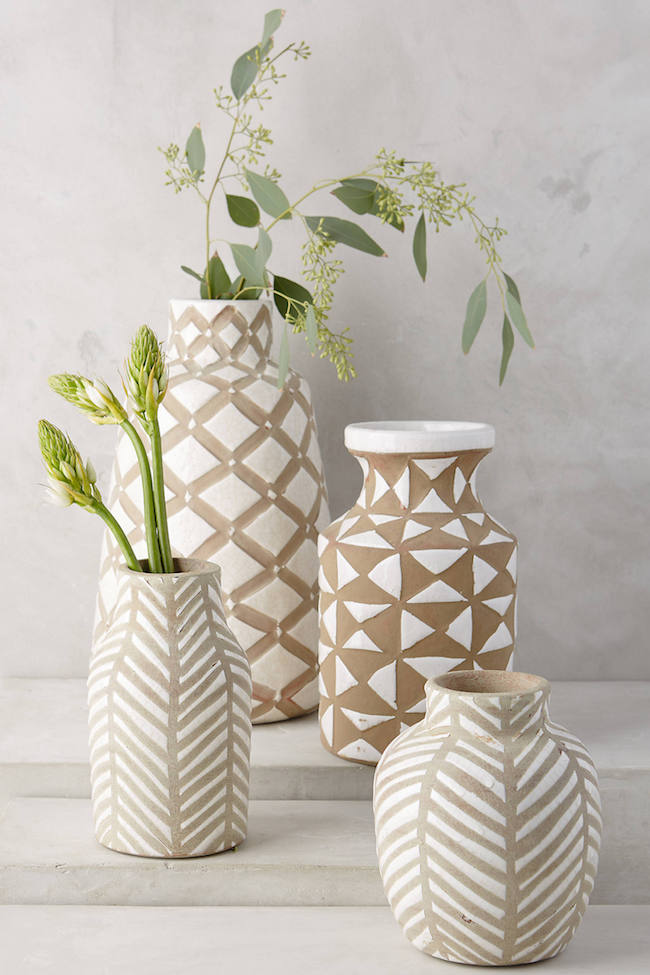 Pretty Vases
Simplifying your home doesn't mean it can't have pretty things in it. You don't have to have entirely empty surfaces, tables and shelves. If you're like me, you likely love to see pretty colors, shapes and textures in your home. We all know that decorative collections and decor can feel like clutter if we have too much or we aren't carefully weeding out what we no longer love or need.
That's why I love collecting practical but still pretty unique vases, or vessels and pitchers. This type of collection make sense to me because 1) I actually use them 2) I love to have a variety on hand 3) they last for years (unlike trendy decorative trinkets)  4) I prefer natural elements for seasonal decor, so it makes decorating with them fun when I can grab a pretty vase or container to put them in.
It's so simple to just bring in flowers from the yard, grab a few twigs or sticks from a walk, pull some weeds (pretty weeds, ha), cut foliage from bushes, or buy a plants or bouquets from the farmer's market. The organic elements contrast beautifully with unique vessels, making it so easy to make a beautiful statement without the fuss of "decorating."
I get questions all the time about where I find pretty vessels and vases, so today I thought I'd give you some ideas and sources! I find lots of my inexpensive vases or pitchers at places like HomeGoods or TJ Maxx, you will see many of those in this post. Hopefully these online ideas are helpful too! Scroll down for inspiration and see my full round-up of vases and vessels here.
Note: In case you didn't know, I am always adding beautiful home decor items to my online shop. Everything is preselected by me just for you, so you don't have to wander all over the place looking for the prettiest home stuff in reasonable price ranges. If I would personally consider buying an item, I add it to my shop!
To make it a bit easier to find what you are looking for, you can even shop by item/category (like rugs or kitchen faucets or lighting). If you can't find something in my shop, just ask! I'm happy to find options and make recommendations.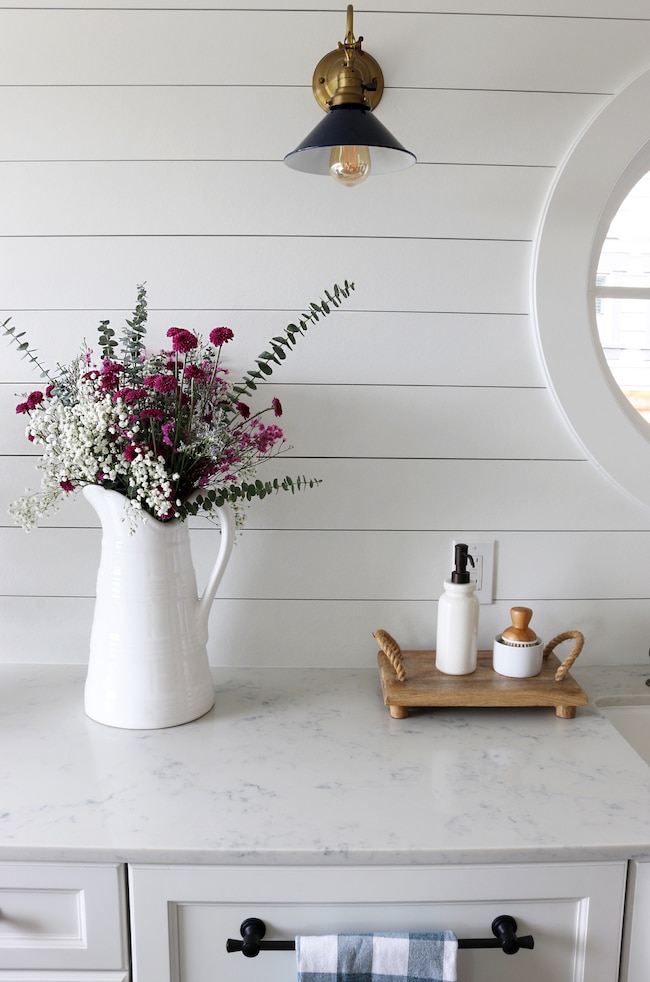 Bud Vases
Vase set of three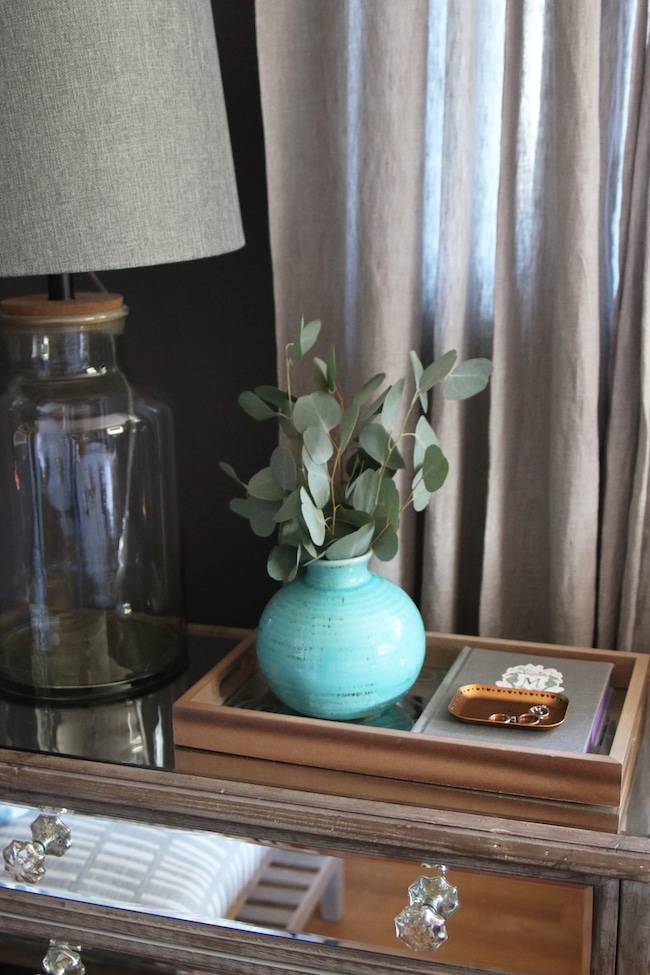 Floral vase
Gray and white vases
Recycled glass sanded vase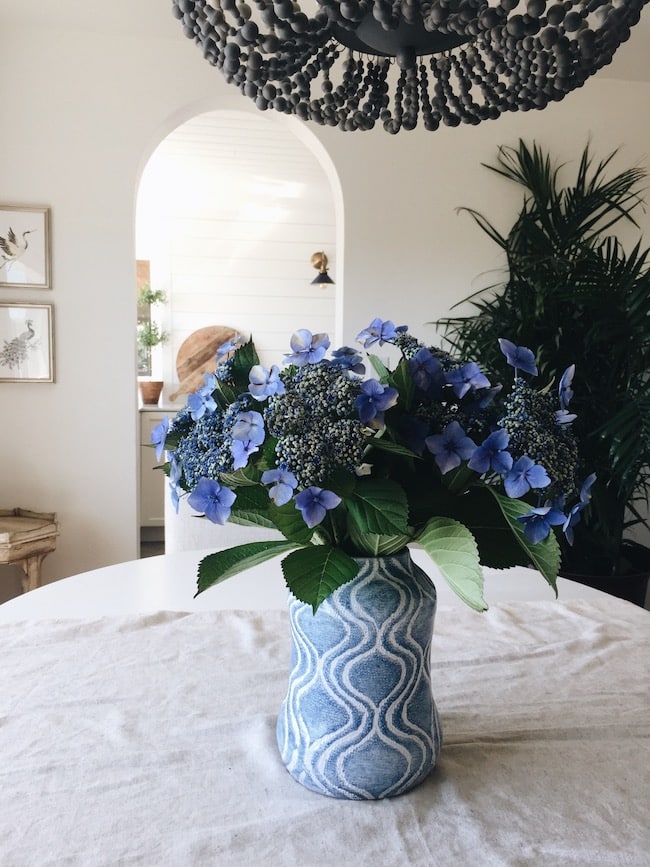 Home Goods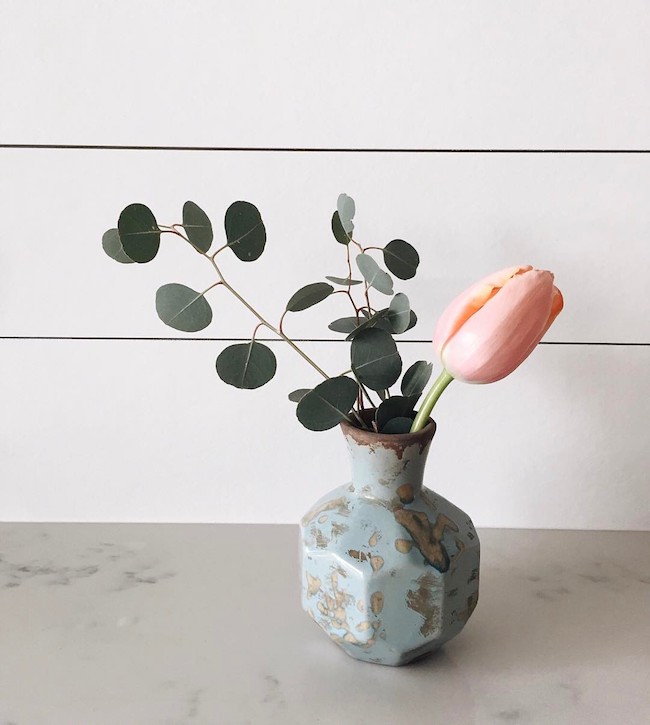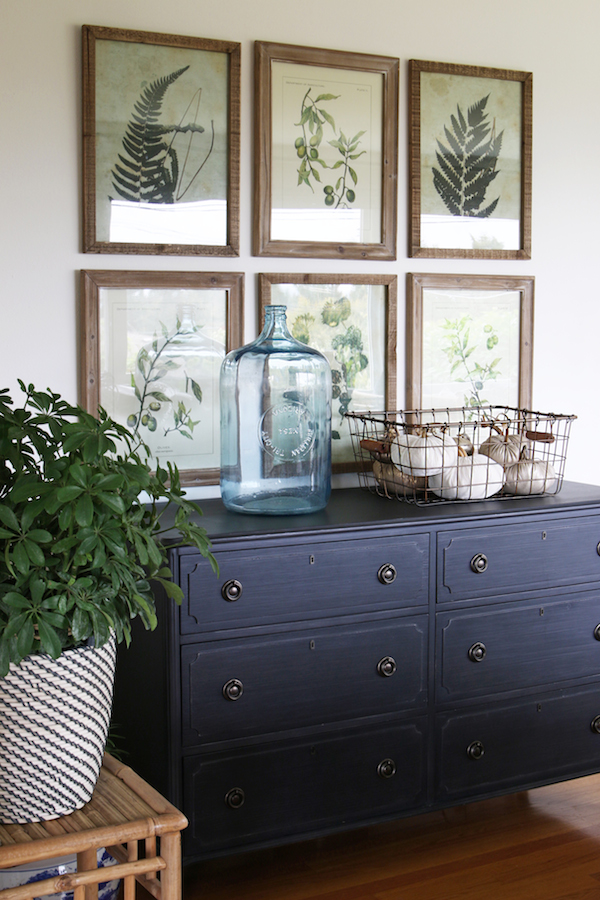 Translucent bubble vase
Click here or above for a full round-up of vase sources
Shop with the arrows/thumbnails below (and find many more vase sources in the shop here!)

Related:
Inspired By: Greenery and Plants in Decor
Simple Decorating (my book) at Amazon or Barnes and Noble