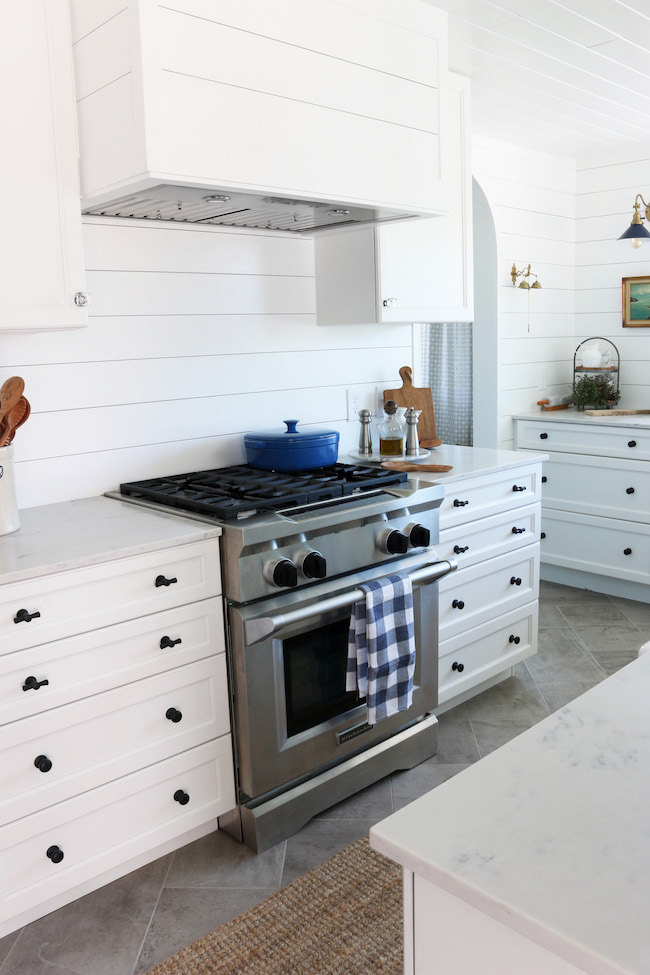 This post is sponsored by Brother
We've been really enjoying cooking meals in our newly remodeled kitchen over the past eight months! We were getting used to cooking outside or in our electric skillet in our laundry room, but it's so nice to have a real designated space again for daily meals.
We try to eat at home as often as possible. We loved going out to eat during our remodel (and still do, let's be honest there are great restaurants in Seattle). But with vegans, semi-vegetarians, non-dairy and all-around health conscious family members, cooking at home means we can all eat well (and more affordably) and have better control over what ingredients are in our meals.
A transition to more cooking requires better organization. Enter my Brother P-Touch D210 label maker. This little gadget is my new organizing BFF. Have you ever used one? It is addictive, but in the very best way.
Knowing what you are going to cook, having quality ingredients on hand and being able to find what you need when it comes time to prepare are key for us in being able to prepare healthier meals. Even when we were working on our kitchen, we thought about how we could be better equipped and organized for meal prep to make it more enjoyable to work in. This led to our decision to install four shallow drawers on either side of our stove and a Lazy Susan cabinet nearby for pots and pans to help maximize our kitchen space.
We mostly shop in bulk so we ended up with lots of small bags or jars of unidentified items stuffed in the drawer. Unlabeled bags or hard-to-read grocery store twisty ties made it difficult to know when something needed to be replenished. Disorganization was causing a slowdown in meal prep because we'd have to open up the bag and smell or taste things to make sure we knew what was in the bags!
While we've been excited to prepare daily meals, I'm actually not a great cook myself so if faced with missing ingredients for a recipe I'll easily give up and order something. After a few too many pizza deliveries in recent weeks, ahem, I decided it was time to take our organization to the next level.
If you can't see the video, click here to watch it on YouTube.
With the P-touch, it is so easy to type in a word, print out a label, stick it on, and voilá, a minute or two later, you're better organized. I LOVE IT!
I love that I don't have to fear making mistakes. I can preview my label before I print it. I've also been having fun with different fonts, borders and symbols.
In fact, the P-touch offers 14 different fonts, 97 frames, and more than 600 symbols so you can really get creative and personalize your labels! The P-touch TZe tape is laminated, so it's water, fade and temperature resistant – perfect for the kitchen.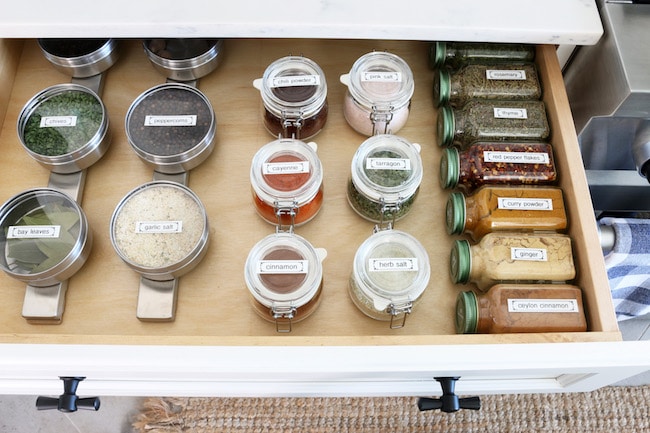 Now that I'm on roll with organizing and my kitchen is in order, I have many more plans for labeling around the house! Stay tuned!
How could you get more organized with labels?
You can purchase the P-touch D210 labeler at Amazon, Office Depot, or Staples.