Hello, friends! I hope you had a wonderful Thanksgiving! I intended to post yesterday but with twelve people and five dogs coming to dinner, it was a little wild :).
Quick note for Black Friday:
You can see many of my hand selected favorites for the home in my shop here and my gift guides here. But my FAVORITE weekend deal of all is at the end of this post! You may also want to follow me on Facebook and Instagram stories as I'm sure I'll be sharing more great finds over the weekend.
Soon I'll have to show you photos of all five pups (our two dogs, Kylee's two and my sister's pup) running around the house at Thanksgiving. It was exhausting to watch them, but they had a blast (ha!). We had a great time, too.
Before guests arrived we had started setting up some of our Christmas decor. But as usual, Jack went crazy the moment he spotted the woodland animals. He's obsessed with them.
Remember this post? Not much has changed.
It took him about one minute to find this guy and pull his eyes off.
I am always so sad when he dismembers another one of our woodland ornaments! Every year. So, we have another woodland animal without eyes. But, the good news is that our house is starting to look more festive in spite of that unfortunate turn of events for the woodland animal.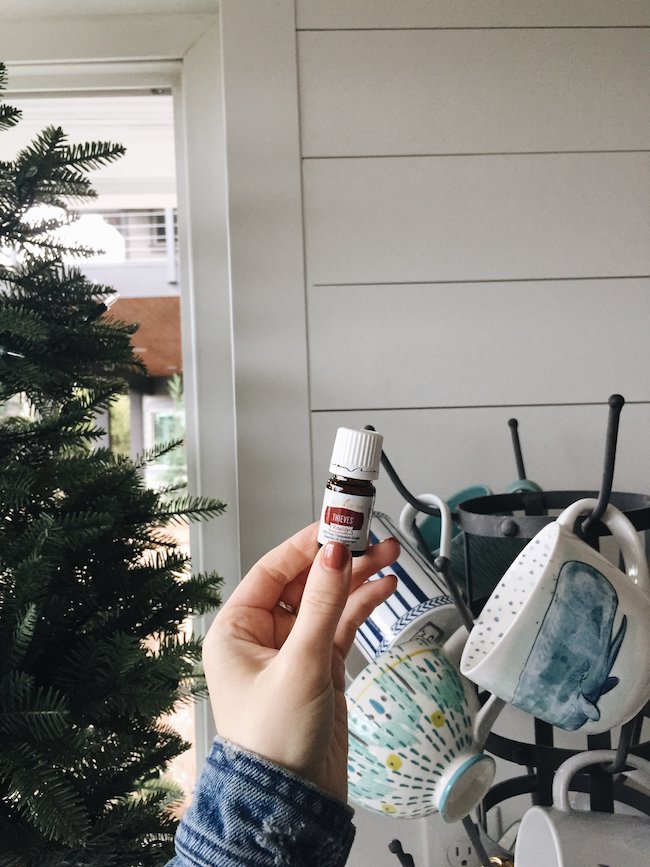 In other holiday news, who wants their house to smell like Christmas? I'm not a big Black Friday shopper or deal shopper for that matter, but this deal is a goodie in more ways than one.
I used to love buying all of the scented soaps, the seasonal candles, the holiday scented room sprays. You probably remember this, but I'd go in Anthropologie and sniff every single candle until I found the perfect one for the season.
Who doesn't want their house to smell like a Christmas wonderland?
I (regrettably) used to buy all that toxic stuff and even stockpiled it in my cabinets when it went on sale, but then I discovered first hand that those synthetic or even so-called "natural" scented products can make us sick. Real sick. Anyway, that's a long story for another day but I no longer buy any of it and my health is SO much better for it (you can read some of my story here)!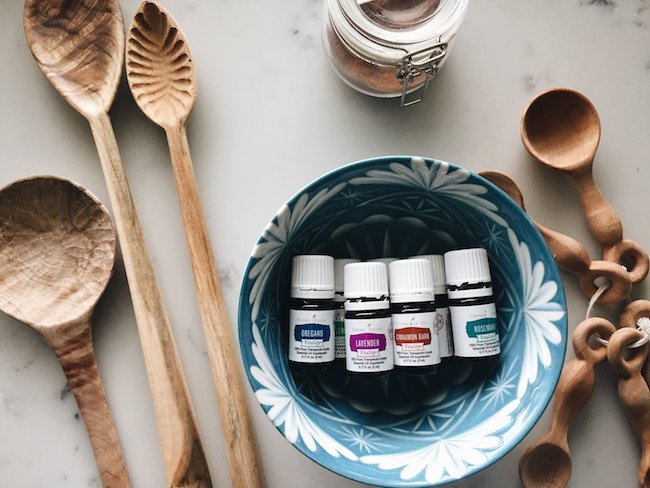 A few years ago Young Living's essential oils became my favorite thing ever for the health and wellness benefits as well as scenting my home. They are amazing in so many ways! I'll never go back to the junk I used to buy…essential oils are my healthy home go-to and are a part of everyday life for me. Now when I smell the scented products I used to like, I actually cringe! It's funny how even my nose has adjusted to absolutely love the scent of plants versus those toxic scents.
It's a personal passion of mine to help people make simple but life-changing changes in their home. Because essential oils have impacted our home in so many positive ways, I LOVE to help others get started.
Have I told you that my girls and I even host a private essential oils group? We have so much fun with our growing tribe of over 260 friends (many are in our Facebook group, but some we chat with on text or email or Instagram. We love to personally help people!).
I invest in helping my new friends on this adventure because I believe that simple changes (like how we scent and clean our home) can make such a big difference in how we feel.
I'd love to help you and invite YOU in to our group, too!
If you've been thinking about trying out essential oils for awhile now and just haven't taken the plunge, or if you got oils years ago and they are still sitting in a closet (sorrow!!) or you forget to use them or didn't get into them like you hoped you would, I would LOVE to help you get started on the right foot.
Besides inviting new members into my group, this weekend I'm personally offering a special holiday gift to anyone who gets their Premium Starter Kit with me (just email me if you aren't an active member or even got a kit years ago but need someone to help you know how to use it!).
I want you to LOVE scenting and cleaning your home with products that aren't going to make you sick. In fact, we use essential oils to stay ABOVE the wellness line because nobody's got time for feeling yucky.
You can find details on exactly what comes in the starter kit, the prices and step-by-step ordering info here.
The premium starter kit is well-named because it is absolutely the best deal and best way to get started with essential oils. You definitely DO NOT want to buy oils at a discount store, grocery store or even on Amazon. Trust.
With this set you get a nice diffuser and 11 amazing oils you'll be able to use every day (including Thieves which makes your house smell so cozy and a favorite for supporting wellness and Peppermint, which smells like Christmas but a wellness essential, too!)! This is the same kit I got for our family and for my girls. It's so good.
If you get a premium starter kit with my link this weekend, I'll also send you the Christmas Bundle included in the graphic above. It includes a full bottle of Christmas Spirit (my absolute favorite this time of year!), a Holiday Scented Sampler Set with five samples of my favorite holiday oils (sample sized bottles of clove, nutmeg, cinnamon bark, orange and pine!) and a book to help you get started.
Or I can send you $25 cash back on your starter kit instead of Christmas Spirit and the holiday scent bundle if you'd rather have a little more cash in your pocket. But either way, I truly believe this kit is an investment worth making. 
I would SO love to invite you to my group this weekend so we can start off winter on the right path. You can find details and order your kit right here.
Happy weekend!
Black Friday Shoppers: You can find many of my hand selected favorites for the home in my shop here and my gift guides here.