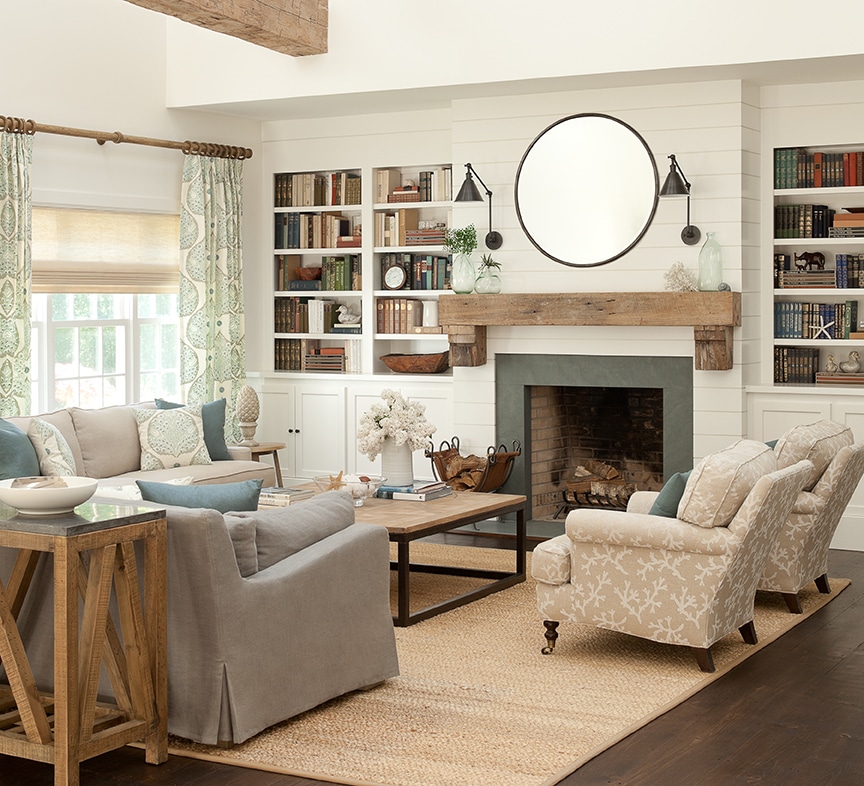 Anne Chessin Designs
When it's chilly outside, there's no cozier place than inside. Am I right? Yes, I miss the sunshine as much as anyone. But I don't seem to mind the weather as long as I can stay home. :).
You may have already made this observation about me, but I'm always quite into the whole Hygge experience this time of year (seeking coziness at home, comfort and gratitude for simple pleasures). Perhaps you crave it, too?
I had to smile at a newly released study by Sterling's Best Places. The top three most Hygge cities in the U.S. are:
1. Seattle
2. Portland
3. Minneapolis
Ahh, of course Seattle is Home Sweet Home for Hygge. That's where I live. I've actually lived in all three top cities (and I've only lived in those states!). Embracing an attitude of coziness and comfort at home is what I enjoy best about this time of year.
Here are five ways to have a happier winter home…hygge-style!
Add Creature Comforts
Lay a fluffy blanket over the end of your bed. Shop for ingredients to prepare your favorite winter meals, perhaps a hearty stew or soup. Pile a stack of winter books and magazines to inspire you right by your most inviting chair or sofa. Gather firewood for your fireplace. Add cozy shades or curtain panels to warm up cold windows (my woven shades can be found here and you can shop my home and curtains here).
Simple Gatherings Book Video
Make Memories
Feeling the chill of winter doldrums inside and out? A warm 'winter beverage' gathering for friends and family can be just what the doctor ordered. Even if you set up a coffee or tea station just for you, it's very Hygge to make the preparation of a hot beverage an enjoyable winter ritual. Savor the warmth of the mug in your hands! For more hostessing tips, gathering ideas and inspiration to welcome guests into your home, you can find my latest book Simple Gatherings here.
Studio McGee
Pretty Puttering
Winter is a delightful season for a little puttering around the house. I like to start with a cleaning frenzy. Once the house is generally clean, it's fun to move on to beautifying. Fluff or rearrange the pillows, move things from room to room, change up your shelf displays, switch out throw blankets. Add a pretty bouquet on the table or some plants on your shelves.
New England Home
Beat the Blues with Some Tunes
Music can energize the mood of a cold winter's day. My kids got me an Amazon Echo Show for Christmas and I just love it! We set it up on our kitchen counter so we can turn on the tunes while we clean or cook, but you could also use a phone or stereo. Set up a winter playlist that will inspire you.
Design a Scent-sational Home
We home lovers often think about how our home looks or feels, but how our home smells can bring us comfort, too. Of course, I love candles, but I don't want to inadvertently add toxins to the air so I prefer using essential oils in my diffuser (you can find the essential oils and diffusers I use here).
I love lemon and peppermint essential oil in the mornings to help wake me up even when I want to stay curled up in my bed. Joy and orange create a positive mood. Lime and bergamot inspire the feeling of many of my winter afternoons. Cedarwood and lavender in the evenings help me wind down and prepare for a good night sleep.
Atlanta Homes
Create a Cozy Atmosphere
Softly layered lighting will change the atmosphere of a room. Turn off your overhead (center) lights and use twinkly lights, fireplaces and ambient lighting instead.
Related Posts:
10 Tips for Styling Large Living Rooms (and other awkward spaces)
10 Cozy Winter Kitchen Rituals (and part two)