---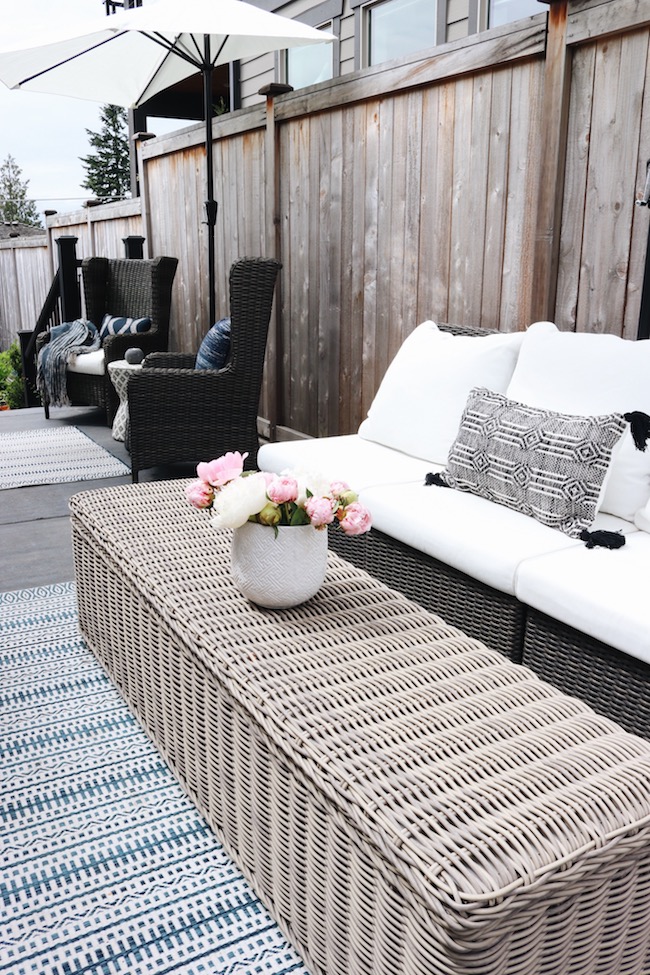 This giveaway post is sponsored by Arhaus
Iknew this little area had the potential to be our favorite outdoor spot to sip morning coffee or to watch the sun go down. But as I mentioned in my last post, we've had all kinds of drama, delays and "situations" while trying to get this space completed over the past two and a half years.
But this summer will kick off a whole new chapter! We are just a couple of weeks away from being able to say we have a fully finished patio (complete with a gate and railings, safety was a key reason we started this project in the first place!). So of course, I am SO EXCITED to set up our patio for summer this year. (Be sure to enter the Arhaus giveaway at the bottom of this post, you just might win a $500 gift card to get your summer space started, too!).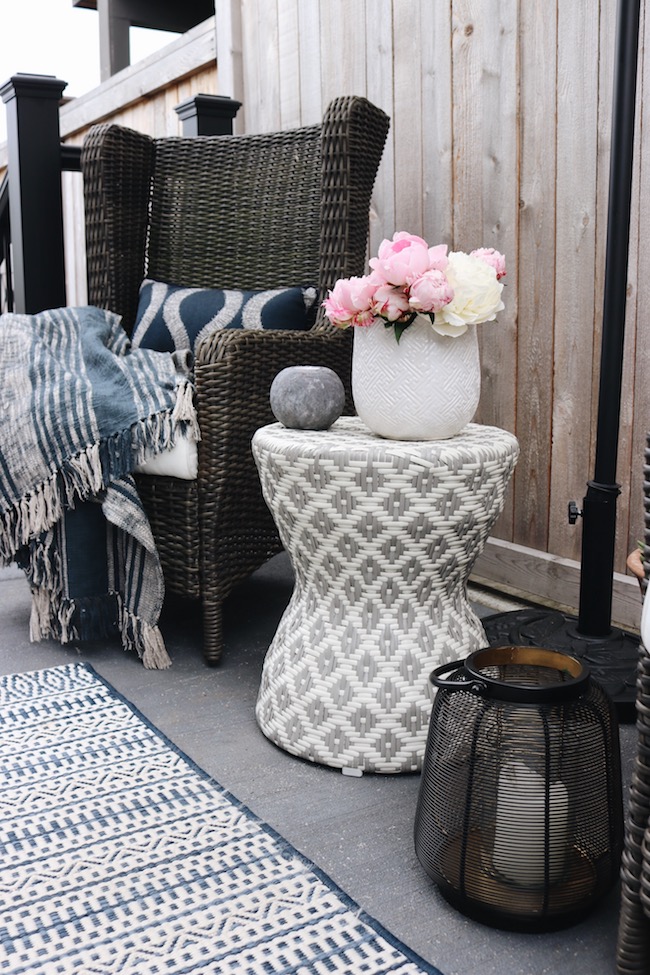 Our family actually spent a lot of time sitting out here last summer and we loved it, even though some of the key elements were incomplete. There will always be more we want to do to improve this area, of course, but I can't tell you how happy I will be to finally have a space that is safe so we can begin to host guests and outdoor gatherings.
lumbar pillow (out of stock but click for others)
So with a new season almost here, I'm thinking through the main things I want for our newly completed outdoor areas. For entertaining, I'm thinking flexible seating, storage and convenient spots to set food and beverages! One piece I am so thrilled we have been able to add to our space already is this amazing storage bench from Arhaus. It really transformed this whole conversation area the minute I set it up!
The bench is hitting all the marks for what I want in outdoor furniture, too. Arhaus product developers travel the globe working directly with skilled artisans to make such unique high quality pieces, many that will last for generations! They also utilize sustainable materials and have held a long standing commitment to never use wood from endangered rain forests. Our bench will serve us well for many different purposes, so I know I'll love it forever!
I've discovered that this bench makes a great coffee table (add a tray to hold cups or plates as needed), but we can also put on the cushion at a moment's notice to expand our seating. We can easily pull it up to a dining table or set it against a wall so it can become a darling accent bench.

It's weather resistant and has storage, so it's a perfect spot to stash our throw pillows or anything we want to put away. And, I can even imagine it being adorable inside at the end of a bed!
If you've been following along with our remodel, you may recall the patio area is located right outside of our kitchen. It's a connecting point between our front yard, our backyard, and our kitchen. Dogs and people alike wander in and out through the Dutch door all day long. Because this area is able to be seen from inside the kitchen, too, I definitely want it to feel as inviting as possible.
We have lots of ideas for how our space might come together this summer, but our adorable new garden stool inspired me to pull up a couple of chairs! I already love it, it's nice having a comfy new spot to read or chat.
Garden stool / Tealight holder / Lantern / Terra Cotta Planter
I'm also loving the look of blue and white Sunbrella pillows here, the colors really tie in well with the kitchen.
I'm still planning to get some new outdoor rugs, plant some pots for greenery and seasonal color and maybe even add a few other pieces in the upcoming months. But letting the space evolve and improve over time is the best part, isn't it?
Below you can see my current vision for the design elements in this space, featuring some of the items I selected from Arhaus as well as a few other items I really like. I love making a mood board because it can help you visualize the look you're going for, even if you are going to get there over time!
1 // 2 // 3 // 4 // 5 // 6 // 7 // 8 // 9 // 10 // 11 // 12 // 13 // 14
I'm so happy to finally be at the point where the most challenging part of this whole project is behind us. Now I can look forward to the fun part, being able to fully relax and enjoy it!
If you'd like some inspiration for your own outdoor spaces, follow my Arhaus Summer Patio Inspiration Pinterest Board here!
GIVEAWAY IS NOW CLOSED
To enter to win a $500 gift card from Arhaus, visit Arhaus here and then leave a comment on this post with one item you'd love to have! Arhaus employees and their family members are not eligible.