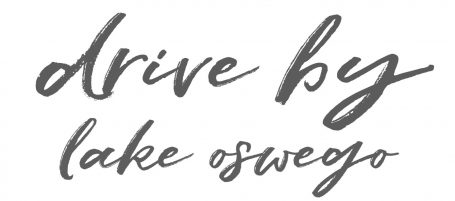 This weekend we took a quick road trip to Portland (specifically, my home town of Lake Oswego) to be at my nephew's high school graduation party and my niece's voice recital. While my husband doesn't seem to miss Portland very much, every time I go back I feel homesick. It was where I spent so much of my life growing up and where we lived when all of our kids were little, so it still feels like my true home (even though we now live in Seattle!).
I can hardly believe our son Luke was in second grade when we moved from Portland to Washington! He's spent half his life in Portland and half in Washington. He'll graduate from high school next year (cue the tears!).
We've lived here in Washington for nine and a half years (as a point of reference, I started my blog eleven years ago so I had been blogging only a year and a half when we moved).
My how time flies!
When we moved to Washington, my daughter Courtney was in her last year of high school in Lake Oswego (she graduated from college with her interior design degree five years ago now!). Kylee had just gotten married a few months prior to us moving here (she and her husband Lance have been married for a decade this August!).
We lived on the Kitsap Peninsula in Washington for the first six years we were here in Washington, but then moved to Seattle three years ago to bring our whole family closer together while Luke was in high school. Kylee and Lance and Courtney all moved to Seattle during college and have lived here in the city ever since.
What a whirlwind this whole adventure to Washington has been! While it is always hard to leave home and take the risk on a new life, we are happy to took that chance. So much has been accomplished and so much good came out of our move here for all of us!
Even though we are happily feeling settled in our home here, it's still fun to take a drive by through a few of my old neighborhoods just to reminisce and check up on some of my favorite homes. And of course, it's always fun to share a few photos so you can enjoy the drive with me!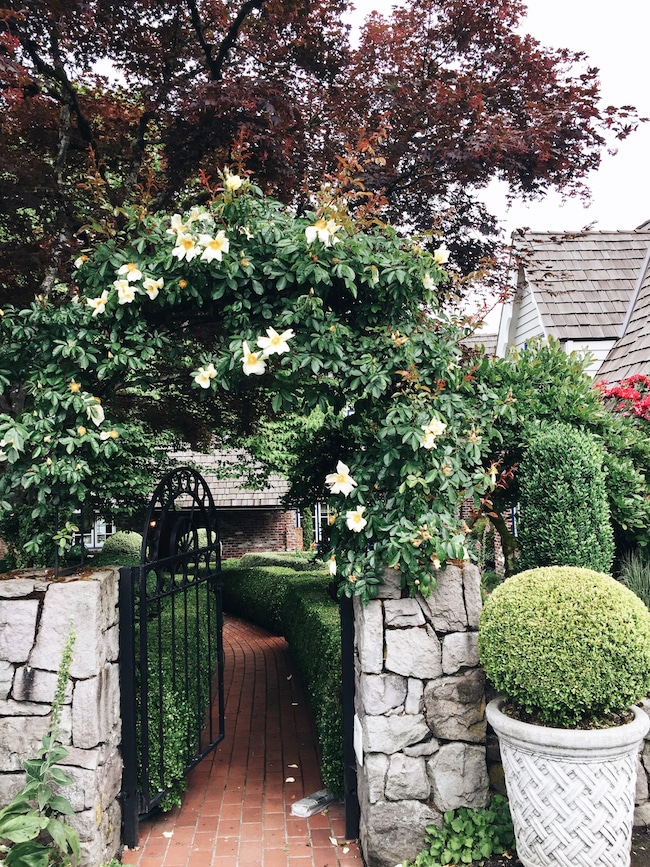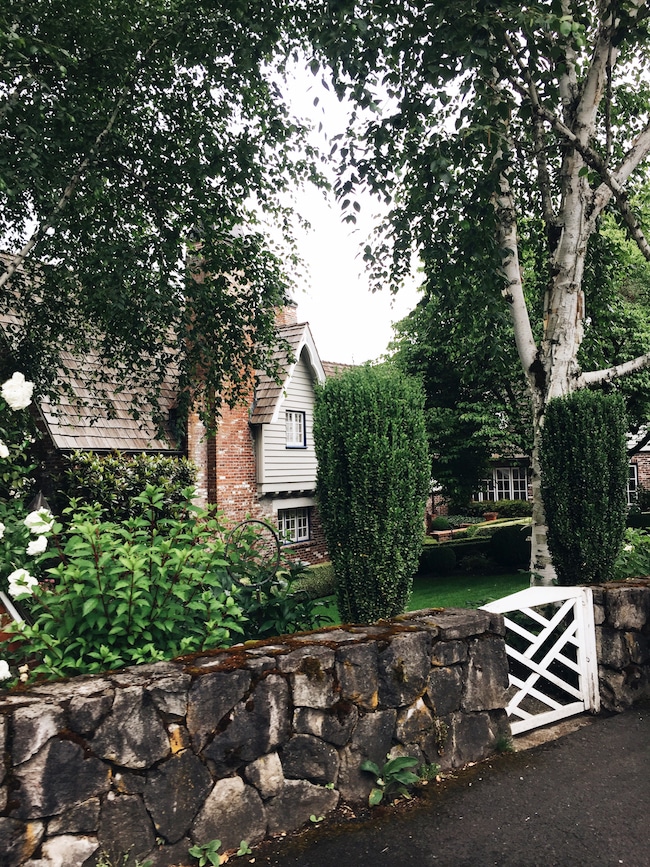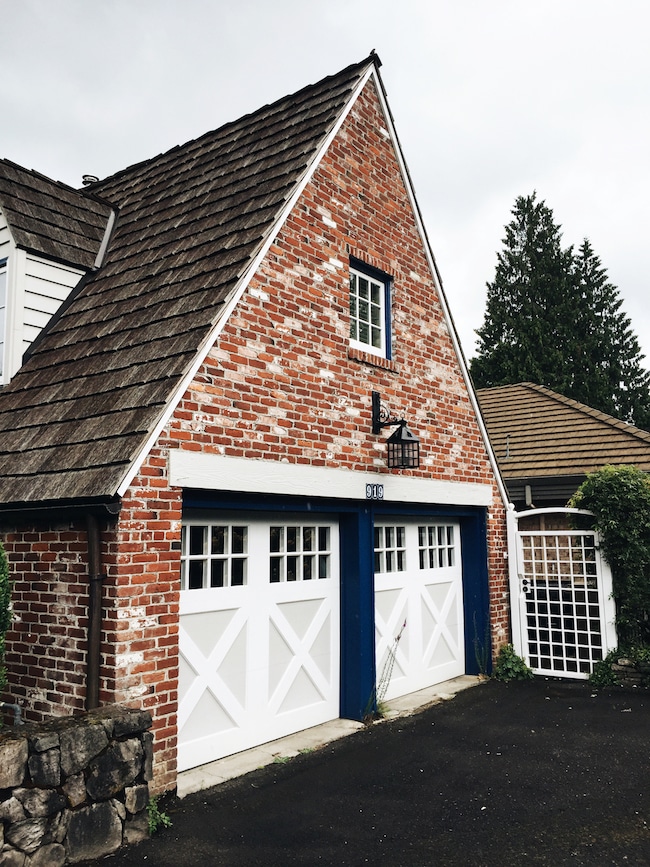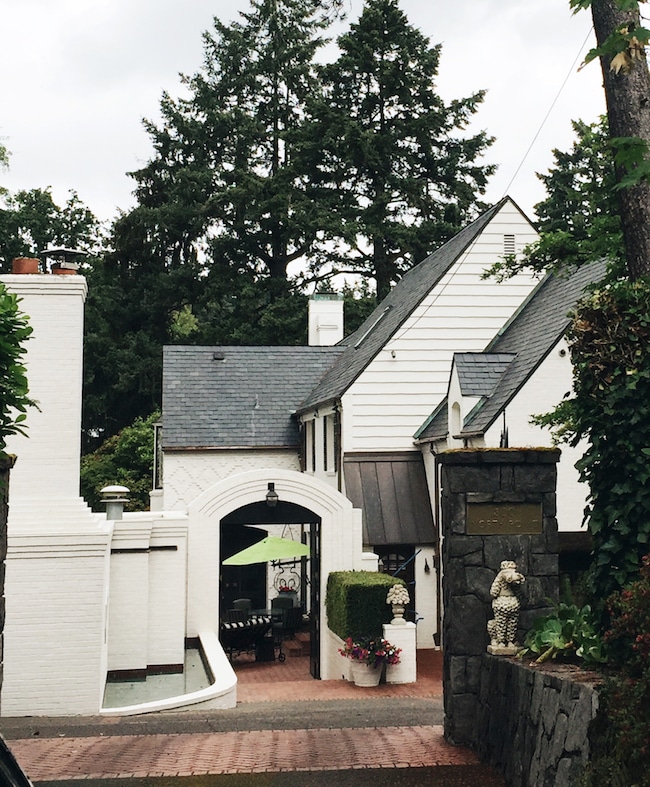 This photo above is actually the last house I lived in with my family when I was in high school. It was a gorgeous English style home. This is the only home located on a small peninsula on Lake Oswego, so we had water on three sides of our home. I loved living here! It's changed quite a bit over the years, but it still brings back so many memories to drive by.
Of course, this angle and photo doesn't begin to capture what it looks like from the water sides. If I can get some other photos, maybe I can do another post about it sometime ( and maybe some of the other homes I've lived in!).
This house through the iron gates (above) is another one of the homes I grew up in, the one right before we moved to the lake house. It's a lovely white colonial, but sadly I can never get a good recent picture of the front of the house because it's so private (unless I went running down that driveway or jumped through the bushes with my camera hahah. Which I'll admit, I was very tempted to do just to give you a better look! Maybe next time!).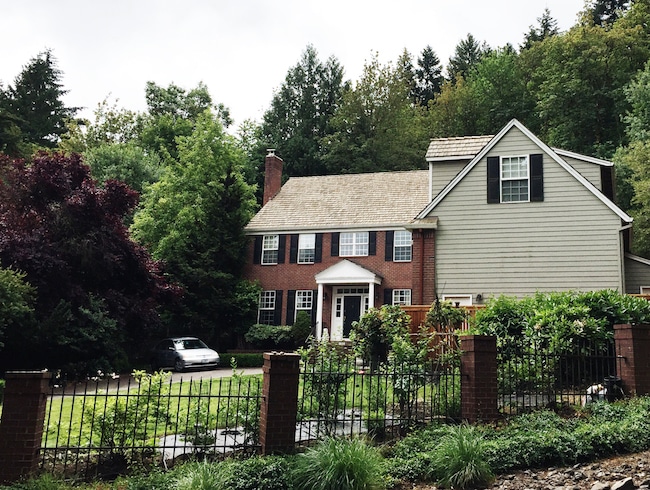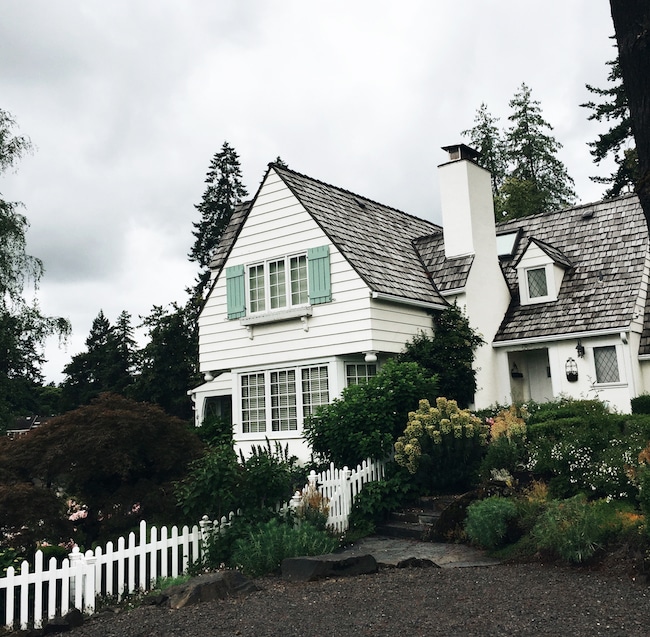 This house behind that hedge is owned by someone I've always called "the Martha Stewart" of the neighborhood, since she always had a perfectly manicured landscape. I love driving by it, I've shared that secret gate on the blog many times!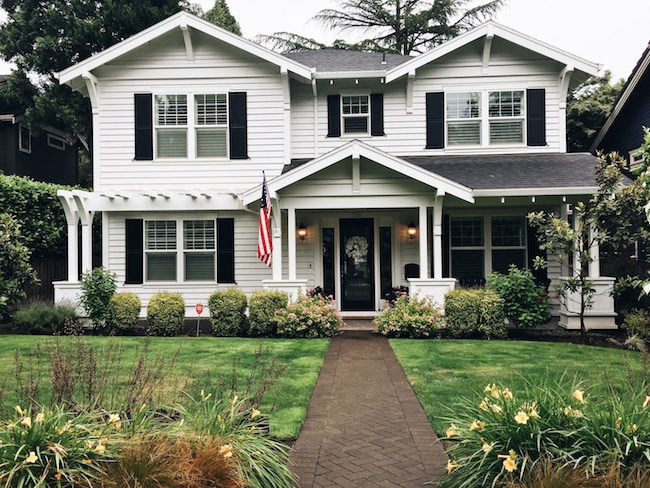 I hope you enjoyed this little drive by through my old stompin' ground (what exactly is a *stomping ground* anyway?)!
Are you still living in the city you'd consider your 'home town?' Or, like me, have you headed off on new adventures? How do you feel about where you live now? Do you ever feel homesick? I'd love to hear your stories.
PS. I've heard that a sense of homesickness is a growing issue for people in our culture since we tend to move around a lot. I'm such a homebody, I guess it only makes sense that I would long for that sense of being back home sometimes.