Coffee Table – Indoor Furniture Blowout Sale
This post is sponsored by World Market.
Hello there! Kylee here! It's been awhile since I stopped by to chat about my Seattle townhouse, so I thought I'd say hi and let you know I'm still here. :)

We bought our townhouse four years ago now. While we still really like living here, we're always open to change. In fact, there are quite a few potential changes and updates around here that I've been wanting to tell you about!
What hasn't changed:
While I feel like I'm always tweaking things around my home, one thing I can say that hasn't changed in the entire time we've lived here is this trusty coffee table. My mom bought it at World Market 5 years ago and she gave it to me when we moved in. When you're just starting out (and anytime, really!) it's great to find a few pieces you like that you know will last for years, but that don't cost a fortune!
This coffee table is actually on a crazy good sale right now during their big Indoor Furniture Blowout, so you can get it for just $111.99. I KNOW! That is an insanely awesome price (and I found a LOT of other things I like on sale that are just as amazing, too).
I love that World Market offers such a big bang for your design buck in price, function, style and quality.
You can see some of my favorites from the indoor furniture sale here. I have several items in my cart right now!
The coffee table is still in such great shape after all these years, too. It's super solid and wears well, so you'd never know we use it all the time for many of our meals (since we don't have a dining table!).
Coffee Table
What is always changing:
One thing that seems to change quite often in our living room is the wall behind my sofa. I feel like my biggest home decor struggle is always art. I'm pretty picky and about it, so up until this point I have put temporary things in my frames like wrapping paper or pieces I painted myself.
Recently, I decided to switch it up and turn this wall into a gallery with some art I have been collecting. What you see here is still in progress–I'm not quite happy with it just yet so stay tuned because it's probably going to change again. ;) Do you have walls like that? One of these days I hope I'll get it just right and it can stay that way. But then again, change is fun, isn't it?
What I'm thinking of changing:
One big project that I'm seriously considering is a kitchen makeover. I've actually been thinking about it FOREVER, ever since we moved in. Our kitchen is very dark, so I'd love to lighten it up. A kitchen remodel obviously won't be quite as easy (or affordable) as changing out a gallery wall or rearranging furniture, so there's a lot to consider. I'll write another post sometime soon to share the makeover ideas I'm mulling over for the kitchen. I'd love to hear your thoughts on it (you guys always have the best ideas!), so stay tuned.
What big change could be on the horizon:
We'd eventually love to buy a house, we'd love to have a bit more space and a bigger yard. That's my long term dream. But with Seattle being as crazy expensive as it is with so few houses for sale, finding one we'd like (and could get) seems like an expensive and daunting process.
In light of that, sometimes we think about staying here in this townhouse for another five years. If we stay, I'd definitely want to make this townhouse more of what we want it to be while we live here. Townhouses sell at premium prices here, so thankfully resale value isn't a huge concern to us. Even if the market went down in the next few years, we'd be OK with the types of updates I'd want to make.
What changes I'll be sharing with you soon:
Loving where we live has been the key motivation in any change we've made so far, and those we will make going forward. I'll be back soon to update you on some master bedroom changes I made recently, as well as to share my upcoming office makeover and my kitchen makeover inspiration and ideas.
Meanwhile, you can find me on Instagram here!
What do you seem to change the most at your house? Or what would you WANT to change if you could? I'd love to hear in the comments!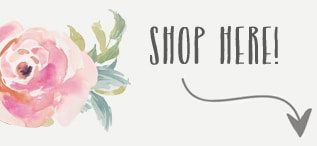 Click here for all of my favorite finds from the Indoor Furniture Blowout Sale (and scroll through some of them below!)