When our kids were young, we had a family beach house on the Oregon coast where we would often spend weekends and holidays. While we no longer have our own vacation house to go stay at, on the bright side now we get to live every day in a house that overlooks the sea. Coming home to our own "beach house" feels pretty special in every season, if you ask me.
I love this little guest room. I wrote my newest not-yet-released book almost entirely in this room (more details on it to come, you'll laugh if you didn't hear this earlier but it has the same name as Joanna Gaines' new book HomeBody! Crazy, yes? It's a totally different subject though and I can't wait to tell you more about it).
So I guess you could say this room has become like a getaway for me within my own home. I love being at home, so sometimes that's all I need. A quiet corner to retreat to. Do you have a space like that? With all the loud dogs and boys in this house, it's such a treat for me to be able to go in here and close the door sometimes :).
The sign in this room is one I had custom made from Between You and Me Signs to give as a gift, but I hung it in here until I could deliver it. I love it so much! I have several signs with encouraging quotes and verses on them, I feel like meaningful art can add so much to a home (I wrote more about that here!).
Hope you all have a wonderful 4th of July (for our U.S. friends!)!


Sources:
Artwork by Between You and Me Signs
Gray and White Patterned Sheets
PS…speaking of coastal vibes, you can see a peek of our new plantation shutters in here! I will be sharing a lot more about the shutters in future posts, but if you're interested in ordering them or seeing the shades and blinds we have in our home, you can go here!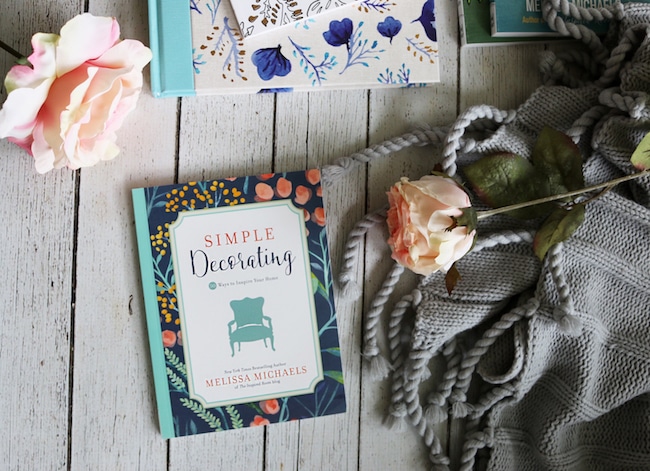 Jump-start your style and refresh your home with budget-friendly and practical ideas from my book 
Simple Decorating! 
You'll learn to embrace your style, reimagine your spaces, and transform hard-to-love areas into favorite destinations.