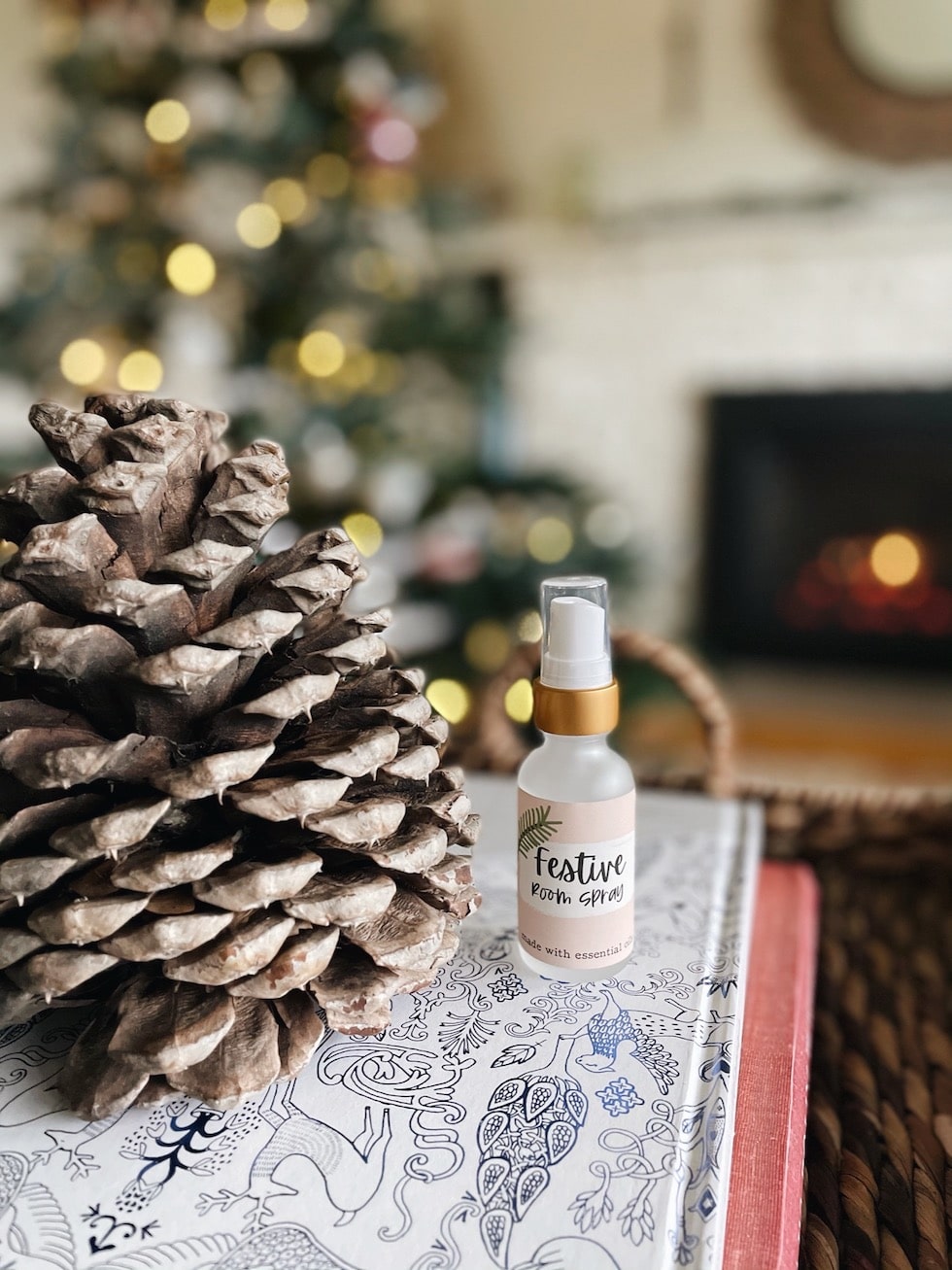 Cinnamon, vanilla, orange, clove, frankincense…mmmm, my house is smelling like the holidays! I love all of the cozy scents. Scents are extremely powerful, and this time of year (and yes, during this wild year in particular) they are even more significant to our well-being.
We are the gatekeepers of our home, what we bring into our home matters to the well-being of those inside. I think about that responsibility every day. The actions I take, the choices I make, the things I bring inside, the decisions I make, the mood I create, it all matters so much. It's always mattered, of course (as I wrote in my book Dwelling and my journal, Dwelling Well), but now more than ever we must be extremely intentional in creating a safe and healthy home for our family, as well as do everything we can to create an uplifting mood for our home.
Scents have a profound impact on our emotions, so pure natural scents are a valuable tool in our health tool box. This time of year it's particularly tempting to buy all of the holiday scented products: the candles, the hand soaps, the counter cleaners, the room sprays, the pine cones, the fragrance oils in order to scent our home and our bodies, too!
Which ones are safe?
Fragrance is an ingredient you'll find listed on many scented household products, but it is actually a generic term that can apply to and cover up many toxic ingredients that are actually detrimental to our lungs and immune/endocrine/reproductive systems or can even contain known cancer-causing ingredients.
How we scent our home matters to our health and well-being. That's why I use only the purest ingredients and essential oils for my cosmetics, room and linen sprays, diffusers, household cleaners, hand soaps, perfumes, health products, etc.
When you use pure and natural essential oils they come directly from nature's plants and flowers, so they benefit your health! Pure essential oils help me to relax, feel less stress, feel more joy , support my health, as well as retain the good memories associated with their scents.
I no longer burn candles, but instead use realistic battery-operated candles. I make my own diffuser blends so my home smells better than any candle! The neat thing about these essential oils though is that they aren't just about scent. Even if you don't like the scent of a particular oil, they can be beneficial to your health!
It's important to note that essential oils on the market aren't pure, in fact, many contain synthetic preservatives and compromised or toxic ingredients!
My favorite oils are from Young Living, you can get an account set up here. When you use my referral you also become a part of my home + wellness community called the Dwell Well Collective. We have lots of wellness classes and support to make sure you feel confident in using oils and toxin-free products in your home!
Some of my favorite Young Living oils for scented room products or the diffuser are:
Valor + Lime + Idaho Blue Spruce
Neroli + Orange
Stress Away
Lavender + Tangerine
Vanilla + Sacred Sandalwood
Peppermint + Vanilla
Vanilla with anything :)
Thieves + Orange
Peace & Calming
Northern Lights Black Spruce
Grapefruit + Lime + Lemon
Bergamot + Lime
Frankincense + Lemon + Idaho Balsam Fir
Christmas Spirit + Northern Lights Black Spruce + Orange
Nutmeg + Frankincense + Citrus Fresh
and so many more!
Some of these oils come in the kits, but every oil in the kits are beneficial for wellness so you'll use them all! Once you have your YL account set up, you'll be able to get any of these oils and more (as well as 600 toxin free products) at a discount any time. There is never any obligation to buy more, but because you have your own account you can place an order any time!
DECEMBER DEAL:
Grab any premium starter kit through and get $25 product credit from me! You decide!
CLICK HERE TO CHOOSE YOUR KIT + GET $25 PRODUCT CREDIT!
Text me at 503-805-6457 if you have any questions or trouble ordering!