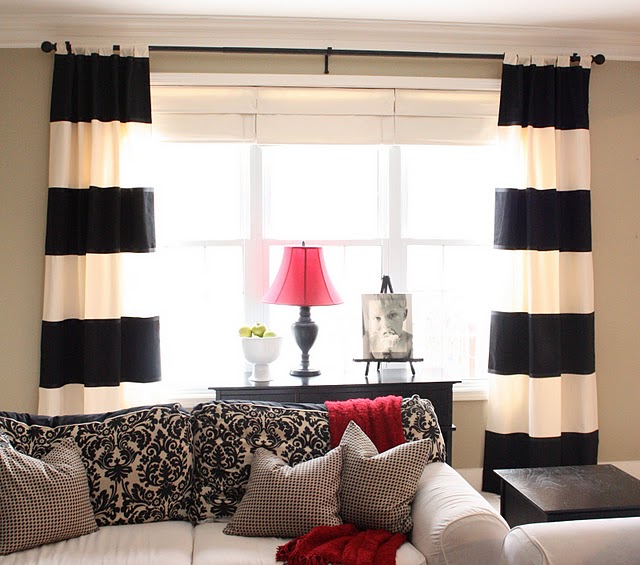 DIY Striped Curtains
You know I'm a sucker for stripes. I feature a lot of striped things on my blog, in case you haven't noticed. In fact, these are the second set of striped curtains I've put on my DIY pages, THAT is how much I love them. But you can never have too many striped inspiration photos, right?
I fell off my chair with these cute black & white striped curtains and KNEW I had to show you. LOVE these!
Three cheers for The Yellow Cape Cod! She tells you how to make your own, so go check out the before, afters and how to make your own striped curtains!