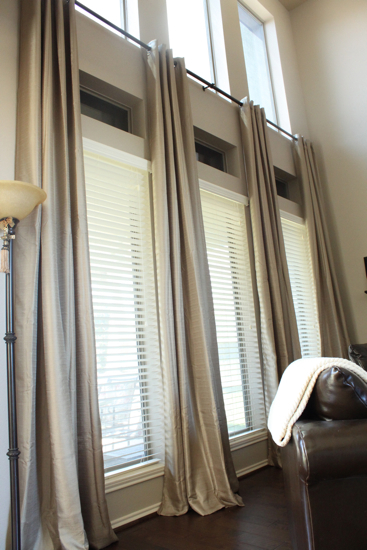 Extra Long Ready Made Curtains
If you have windows like this, you know exactly what I mean when I say finding attractive, affordable ready made long curtains is nearly impossible. Yeah.
So when Decor Chick posted about her new curtains for these super tall windows, I knew I had to check them out. Hive Fives for Emily, they look fantastic!
Check out her blog for where she got them and see the fun before & after shots of these extra long curtains!