We explored.
 We laughed.
Lily smiled.
We lounged on the couch.
Lily sat on the window seat with Grandma.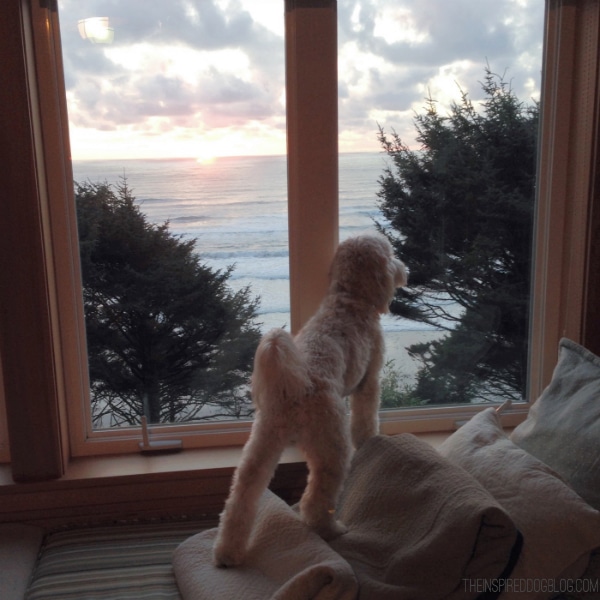 We gazed out at the ocean.
And we got to go see the ocean close up! It was Lily's first time on the beach. She wasn't sure about all the wind, but she loved running along the beach with our human brother Luke and dad.
 We love the beach.
For a two-part tour of our family beach house, click here!