My new cousin. I love her already.
Hi! It's me, Lily. I'm here today doing a guest post on Jack's blog.
He did a nice post about 10 things he loves about me, so I snuck onto his blog today to write a post about what we love about him.
1) Jack is cute. I mean…you already knew that. But seriously, how could we not love this face.
2) He takes naps with me.
3) He'll stop at nothing to be comfy and doesn't care how ridiculous he looks.
4) He is a big scaredy cat. He tiptoes in risky situations and has to be picked up and carried sometimes. Jack teaches me a lot of things, but I try to teach him to be more brave.
5) He knows when enough is enough. Sometimes he goes a little crazy barking at funny business outside, and he knows right away when mom talks to him that he needs to calm himself down with a timeout in the bathroom. He goes right in there all by himself.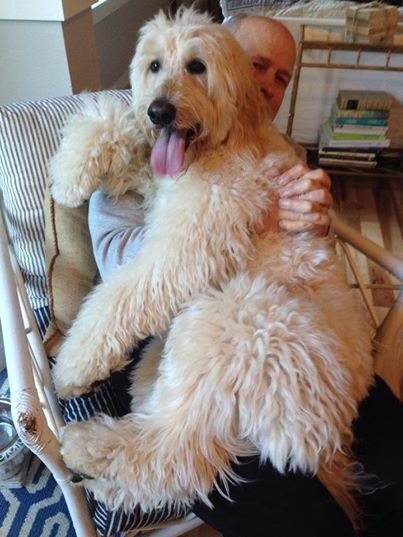 6) He doesn't let his size stop him from being the cuddly lapdog he wants to be.
7) He gets into mischief at least once a day. But he knows that as long as he's cute and flashes a little smile, he'll make my family laugh.
8) He's an athlete. He jumps, twists, and turns in the craziest ways.
9) He adventures with me and always leads the way since I'm smaller. Jack always wants to be in the FRONT of the pack when we go on walks. Even though he's a scaredy cat, he wants to be in control in case there's any funny business up ahead.
10) He presses his head on his family when he wants to feel safe. I wasn't alive yet, but when my family was picking out a puppy, the reason they picked Jack was because he pressed his head on them when they held him. They loved him right away, just like I loved him right away when we first met! 
We love you Jack!
Hi! I went to my family beach house this week and had the time of my LIFE. I'll do another blog post soon about my adventures, but for now I wanted to just show you all these crazy pics of me in action.
Lily wishes she could jump as high as me…but she's a pipsqueak.
I caught this one–I swear.
1) We loved Lily at first sight when her breeder sent us this video of her. We knew we needed to have her, and we knew her name was going to be Lily.
2) She's a kisser. We learned this when we first picked her up and brought her to our house. She likes to get right up to your face and kiss you. She's also a hugger. She likes to give me quick hugs with both of her arms as I run by.
3) Lily has a guilty conscience…unlike me. She gets a sad look on her face and tucks in her ears the moment she's done something naughty.
4) Lily is quiet. She will avoid barking at all costs. Unless there is a cat or funny business going on outside.
5) Lily is tough…and fearless. Even though she's smaller, she's more brave than I am. We have found her on the dining table on more than one occasion, and she is usually the first one to attack when we play together.
6) Lily is my sidekick and my partner in crime. I teach her all my tricks and she follows me everywhere I go.
7) Sometimes I think Lily is actually a cat. She's sneaky. She pounces. She sleeps on ledges. She likes small balls of yarn. Cat.
8) Sometimes if we are watching a movie she'll tilt her head back, look at us upside down, open her mouth wide and give us a smile.
9) Lily likes to play with ice. Sometimes we get special water filled with crushed ice for a refreshing treat, and Lily sticks her paw into the bowl and picks out a select few ice cubes to chomp on and toss around.
10) My dad calls Lily "Pilly" sometimes. I don't know why, but I think she likes that name.
We're so glad Lily joined our family!
I like being outside. When the sliding doors open, I'm set free to run about my yard, frolick wherever I please and explore the land. I smell each delicate flower, dig holes with my fluffy feet, kick the gravel around a bit…let me tell you, it's bliss. But there's one thing that always disrupts my joyous time outdoors.
Cats.
You see, my neighbors have one of those. He sits on their porch and what does he do? He looks at me. LOOKS AT ME!!!!!! I can't handle it. I bark–no–I ROAR at him to TURN AROUND and look the other way. But does he do it? Does he respect me? NOPE. So what do I do? I run around. I panic. I find Lily to enlist her help. She barks with me as fiercely as she can, but Lily isn't fierce. Really, neither of us are fierce. But we can't let the cat know that. No matter what we do, that cat stays strong and holds his steady gaze.
Eventually we get so tired that we have to come in and take a nap. We'll venture out again tomorrow.
(PS: My mom says to tell you that the wallpaper behind the graphic is originally from Anthropologie…but we made it black and white because I don't like pink)
Hello. I just wanted to pop in and say thank you all for voting for my mom to be BHG's Reader's Choice Top Decorating Blog! We did it!! Thank you! We love you guys a lot :) (click here to see my mom's full post about the news!)