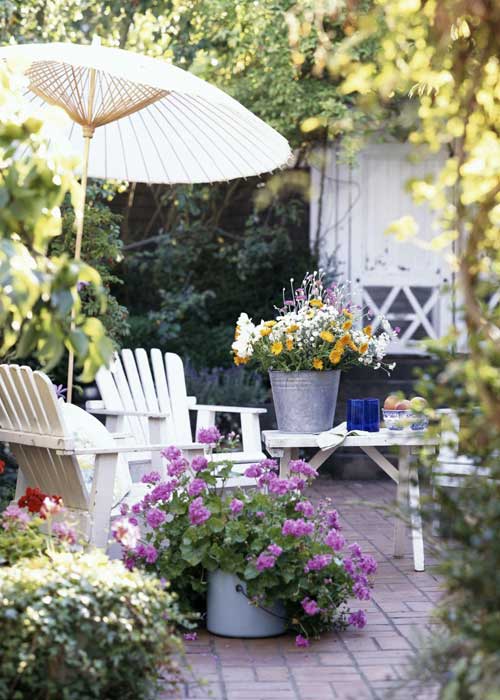 Patio Ideas for Small Yards Country Home
When we lived in a little house over in the Eastmoreland area of Portland about eight years ago, I had to come up with a landscape plan that didn't involve grass! We had moved from a property that had a lot of grass and my husband was so allergic to it that he couldn't even go outside to mow our lawn. That meant either I had to do it, or we had to hire a lawn service! In our next house, we had to get creative.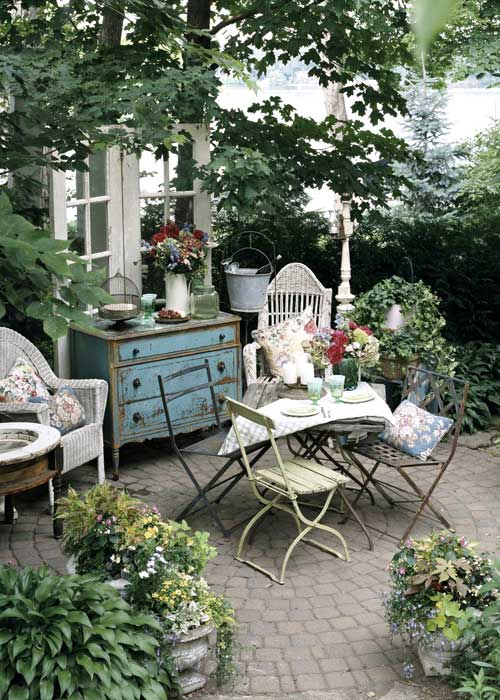 Country Home
I never really thought of myself as having much interest in gardening or landscape design, but I had the best time designing a new paver patio and several planting areas in our small backyard that I could maintain myself. Once our landscape was completed, I enjoyed many hours outside digging in the dirt tending to my plants and flowers. Out of necessity, I discovered a whole new side to myself, I actually enjoy gardening!

Country Home
In our last house we didn't have grass either, but we also didn't have any real garden or landscape areas. I had to spend so much time on the interior of that house I never got around to gardening or landscaping. I've missed that experience so much.
Even though my husband discovered Claritin, which helps him manage his allergy symptoms (thank goodness), I still feel the urge to create a garden area that is more fun to maintain than grass!

Country Home
edited to add: I should have shared my own patio from 8 years ago, so here you go (below)! Excuse the pre-blogging photo, don't you wish you could go back and redo your photos from back in the day?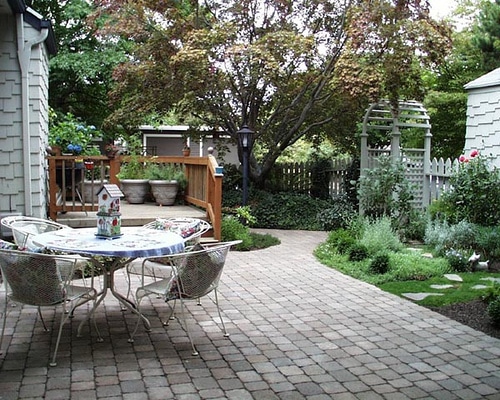 It is time to share what YOU were inspired by this week!

Link up your posts or share in the comments!