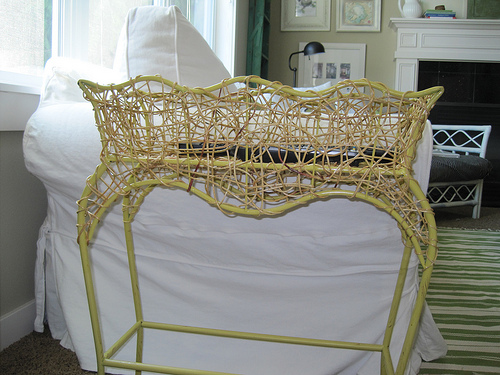 I do heart this little twiggy, oh so sunny yellow plant stand I found at HomeGoods.
I was going to put it in front of the fireplace with some summer plants.
But plants in a plant stand were so, well, predictable (well, actually I couldn't find any I could keep alive.).
So, for now, I decided what we really needed is a place to put all our remotes, or as I like to call them, clickers.
I don't even know how to turn on the TV by myself, but the rest of the family uses these gadgets.
I am never sure which one to try first.
And how about this yellow beauty?
Yellow just makes me happy.
Lanterns make me happy.
HomeGoods makes me happy.
What nifty stuff have you found at HomeGoods lately?