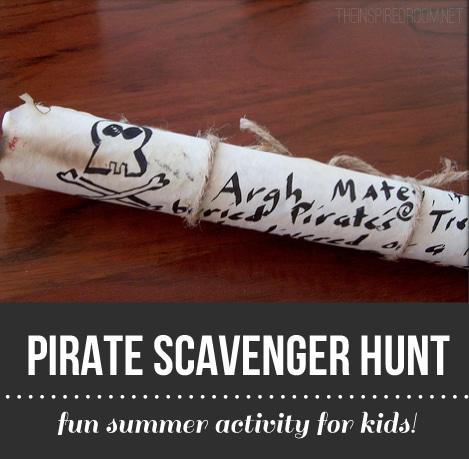 Need a creative and frugal activity for kids this summer? Or maybe inspiration for a fun family night or summer birthday party? Why not have a scavenger hunt? That is what our family did a few weeks ago.
My husband has always loved making a fun list of creative clues for the kids in the form of a treasure hunt. And with a wide range of kids' ages in our family, this is an activity everyone can participate in. Those all family activities can be hard to come by, especially on a limited budget.
This time, the theme was a pirate adventure for my son. All it took was some advance planning, creativity and a few dollar store surprises! Hide treasures in your yard and leave a few strategic clues to help kids find the prizes! Be as creative as you want.
For younger kids you can keep this very simple and hide things in plain sight, but for older kids think of clues to clever hiding places to keep them busy for a long time. Get creative and make them think!
You can have them measure distances between items with a measuring tape to help locate a prize, use a compass to find the direction to walk from a landmark, have them search for clues you set up around the yard, or count steps from a fence or tree to locate the hidden treasures they have to dig up or find in a tree. The kids will have a blast and your whole family will have lasting memories of a fun day or party!
Here are the photo highlights of the hunt for the treasure!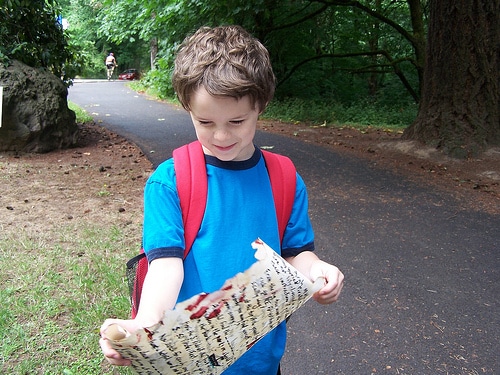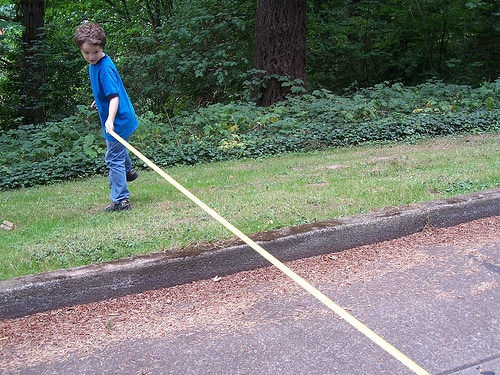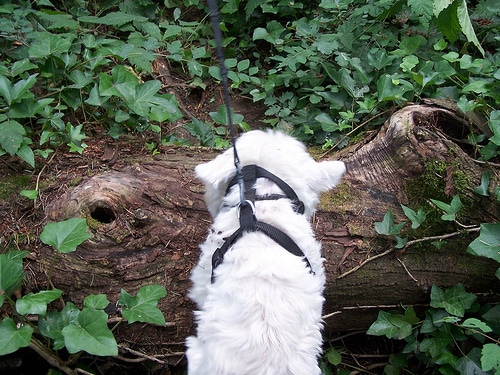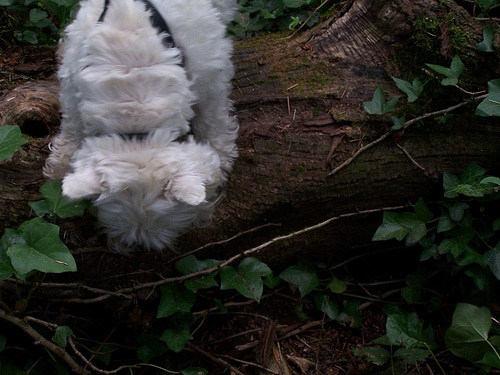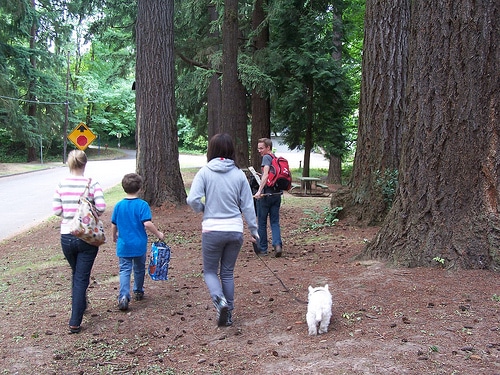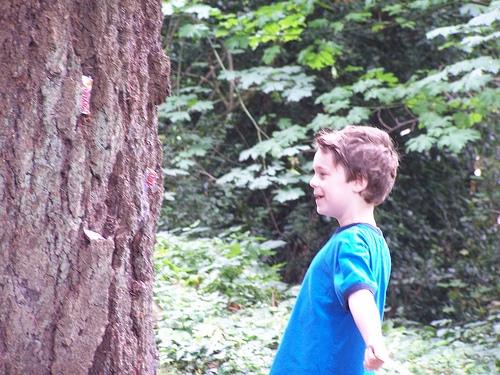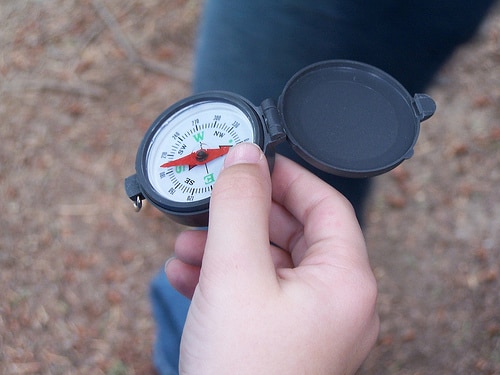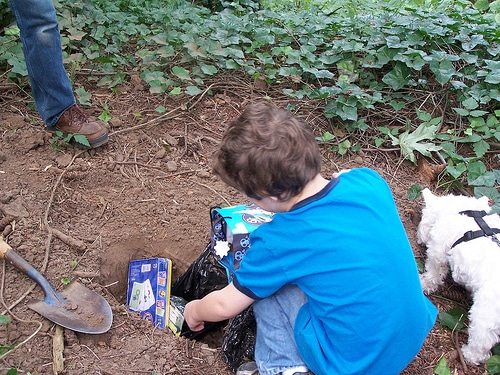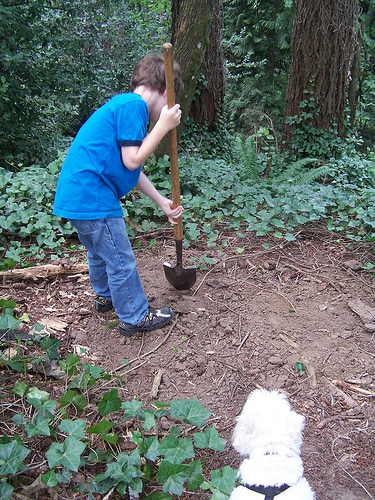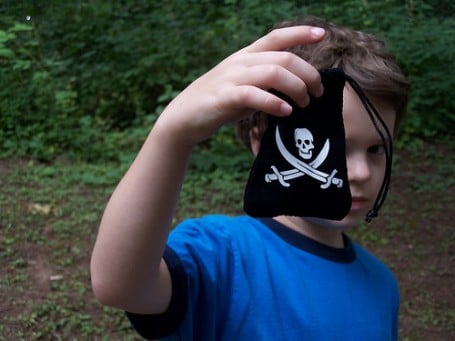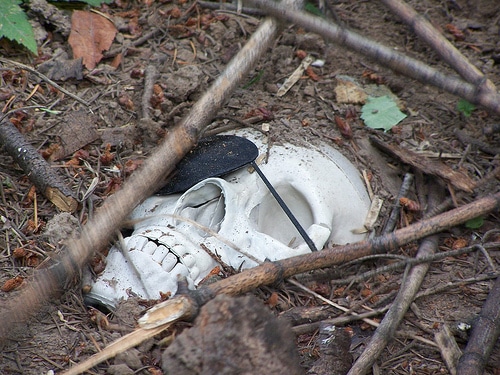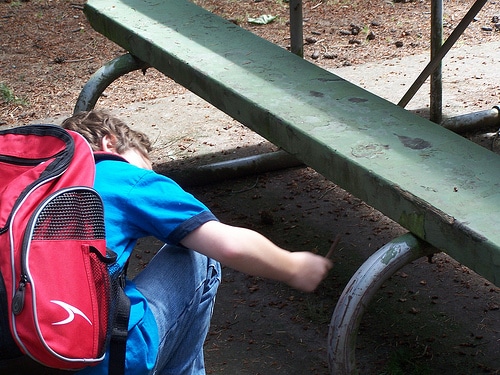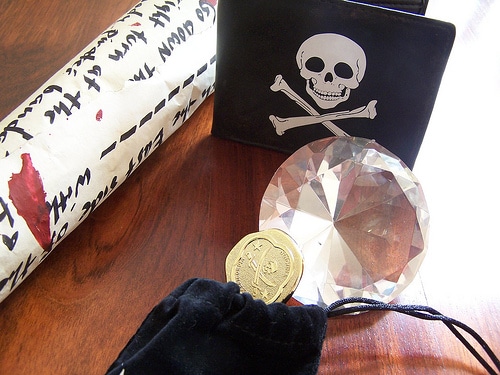 This post is originally from October 2008. My son is now 14 years old and still has pieces from this scavenger hunt on display in his bedroom–it's a special memory!