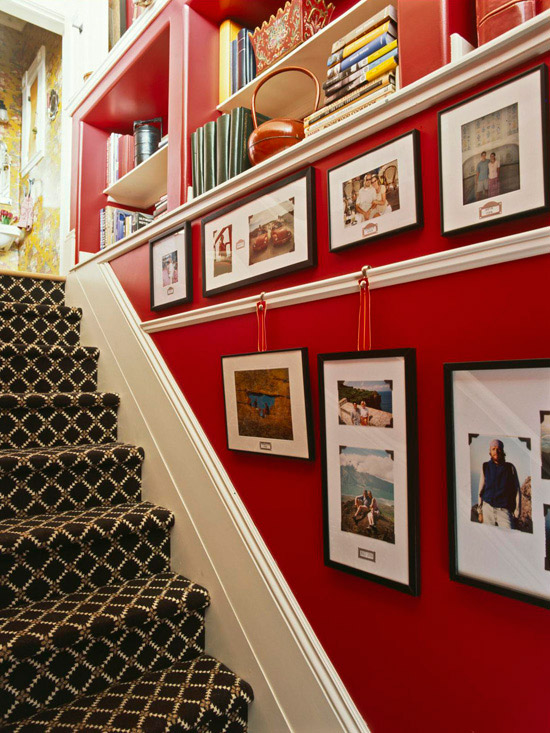 photo via BH&G
Picture Molding
I love finding creative ways to hang pictures. We always had those picture rails and hooks in our old houses, which made it much easier to hang art without messing up our plaster walls.
But when I saw this photo (above) at BH&G this weekend, I realized I could add in picture molding at this house too, even though we have drywall. And, the molding wouldn't have to go along the ceiling. There are OPTIONS! I love how they hung it next to the stairs!
So cute, huh?
I'm inspired and now I'm looking for a place to use some picture rail!
Happy day! I've got a fun post on paint colors as well as introducing something new here on The Inspired Room, so check back soon!
Have you ever hung photos from picture rail or molding?