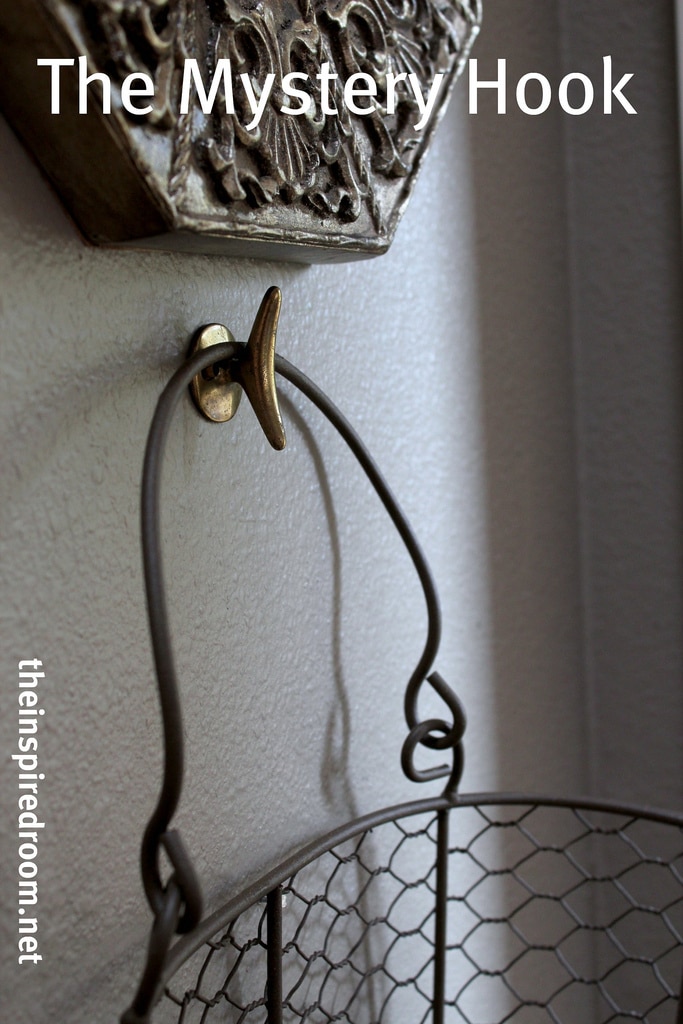 Hang a Wire Basket on the Wall with a Hook!
Awhile back I showed you my cute little wire basket, hanging from a mystery hook in my entry. I found the hook in a random box of bits and pieces in my garage. I pictured this little hook like something you would use on a boat.
A couple of my readers pointed out it looked like a cord winder hook for window blinds. Makes perfect sense! But in my search for them, I can't find another one like it. I see some with longer "wings" that are similar, but not one just like this.
Does anyone know what this hook is actually called? I love it, but it would be great to know how to find another one!