C Designs
Inspiration: Wood Plank Walls
From higher end homes to the DIY and blogging crowd, adding wood planks to your walls seems to be a big trend in home decor right now! I love wood walls. All of my previous houses had so much cool old paneling and board and batten, I really MISS it. I'm not trying to be trendy, I just love that classic old house look! Good thing trends can be classics at the same time!
Plank Walls Atlanta Homes Magazine
There is nothing quite like wood on the walls to age your newer house! In a good, cottage sort of way, of course. I've got several walls I'd like to add wood to in the coming months, so I've been gathering some inspiration pics. I thought you might enjoy them too!
Let's see what plank walls look like in a variety of settings! Today I'm focusing on horizontal planks, but really, you can add wood any which way you want!
Plank Walls Bedroom The Lettered Cottage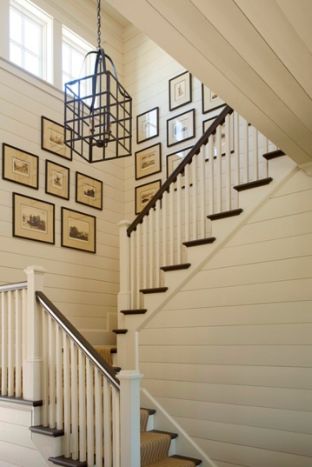 DIY Blogger Idea House Tatertots & Jello
Plank Walls via Four Generations One Roof
Plank Walls via Thrifty and Chic
And if you don't like white plank walls, how about blue plank walls? The options are really endless!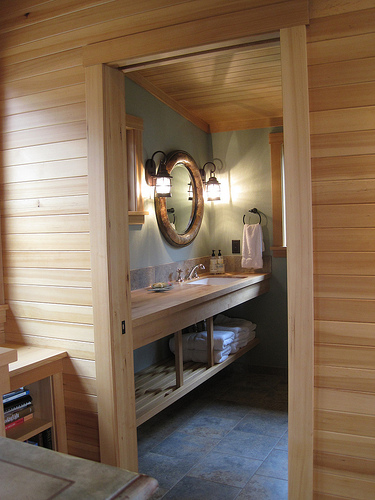 In fact, someone asked me via Pinterest about natural wood plank walls, so I'm adding a picture of our family beach house, with natural wood walls! Lovely all around, you can't go wrong no matter what style you choose! And yes, I think you CAN mix different types and styles of wood paneling in one house. It just adds to the charm, in my opinion!
Last four photos: Southern Living Idea House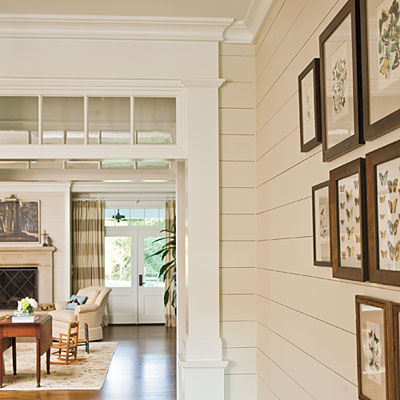 Do you have any walls you've thought of adding wood planks to? I'll update you when I know which walls I'm going to tackle first!
See a few links to tutorials for plank walls over at The Inspired Room DIY pages!
Follow me on Pinterest for more daily inspiration!