House Tour
Boy oh boy do I have a treat for you today! WOO HOO! House tour anyone? Last week I was invited to Atlanta for a Ballard Designs blogger event. It was a really small event for a small number of bloggers and WOW, was it ever fun! I have so much to show and tell from that event, but today I wanted to take you with me on a beautiful house tour! Let's go!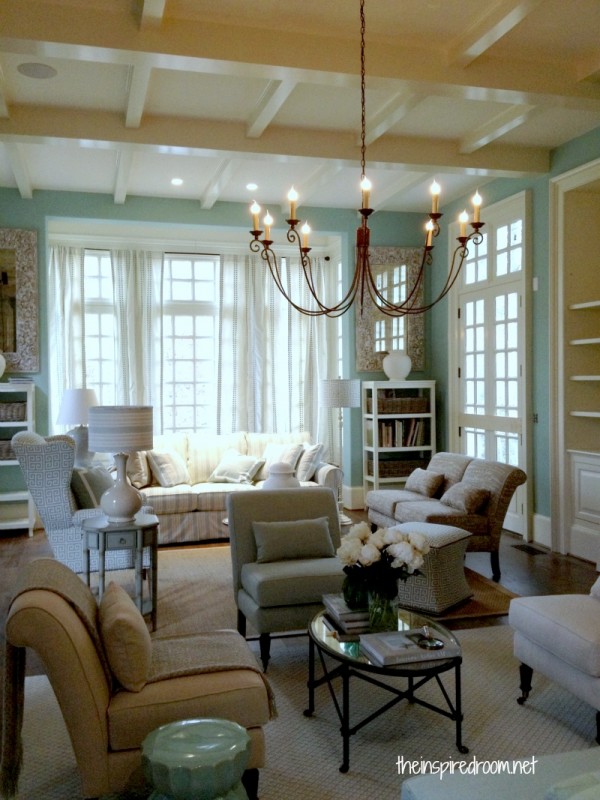 I only had my iphone camera with me, which just could not do this home justice! But, this was a truly fantastic home and it will not disappoint. It was a newly built private residence (dream home!) that was rented by Ballard Designs as the setting for their upcoming catalog.
They brought in furnishings and accessories and lots of photography equipment to set it up for a photo shoot. Most of what you see is Ballard furniture, so if you have any questions about pieces you see you might find them now or in the future through Ballard Designs.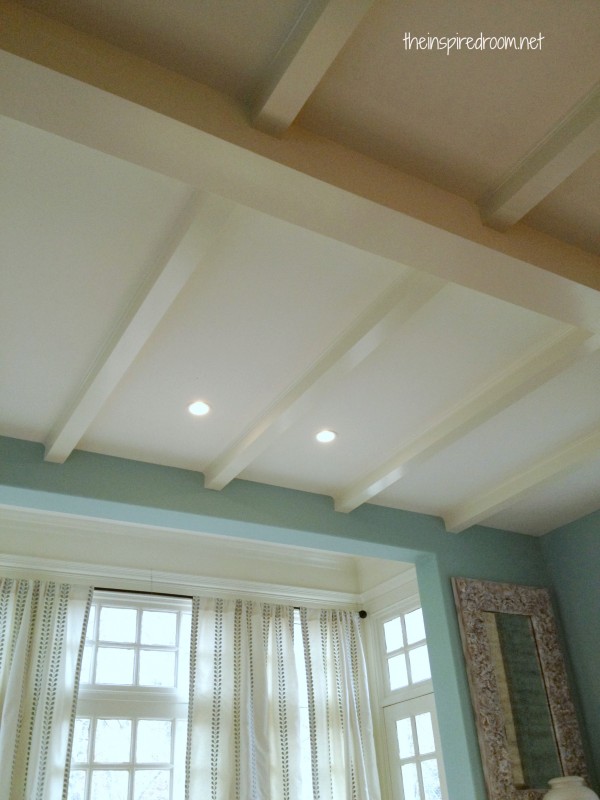 Do you not adore that ceiling? I'm totally going to add beams to my house someday, it adds so much character! And the curtains, swoon!!!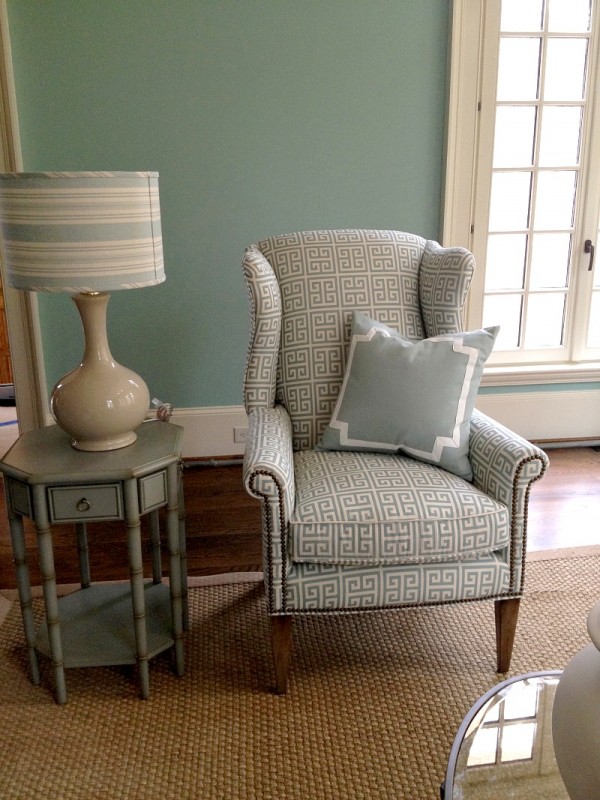 I was crushing on that Greek key fabric on the wingback.
And that lampshade.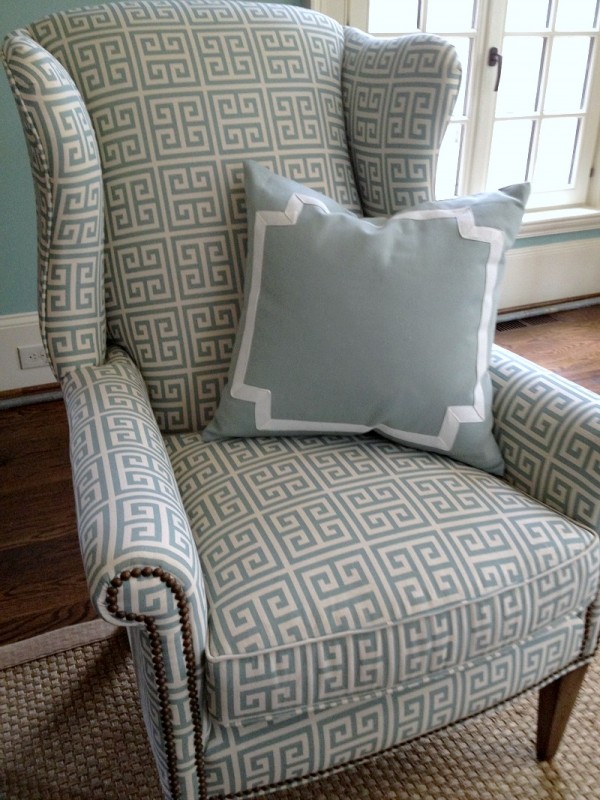 OK, just one more peek closer up of the nailhead wingback. I want.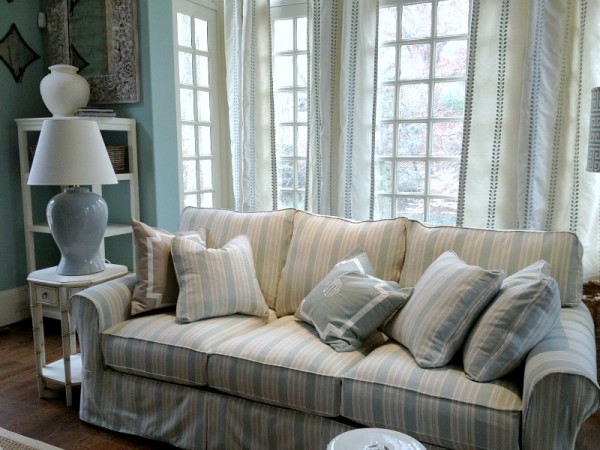 This slipcovered sofa is so fresh and pretty! Perfect for every day living.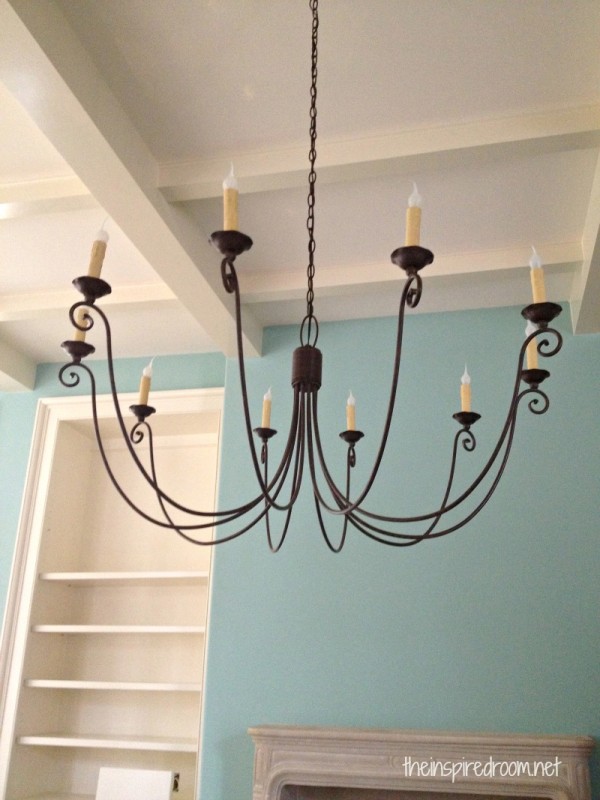 Fabulous, no?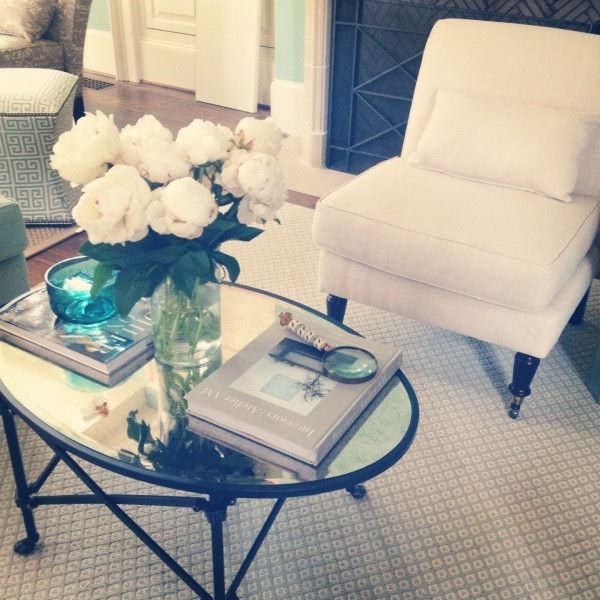 The giant light fixture was hanging over this second seating area in the main room, which was anchored by an adorable blue rug.
The kitchen filled with cameras and supplies but I just loved it! The perfect size, not too big but oh so perfectly beautiful. Love the awesome wood ceiling!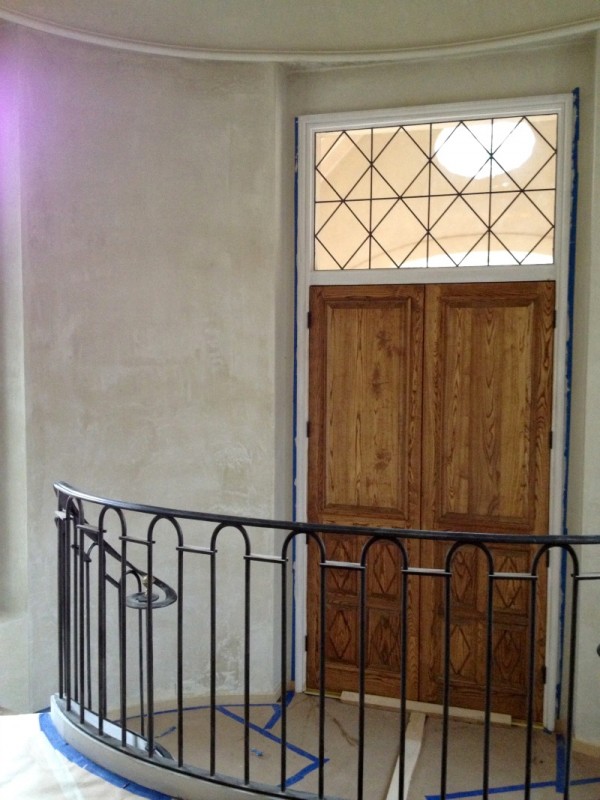 This is the beautiful rounded entry. Hello gorgeous double wood doors.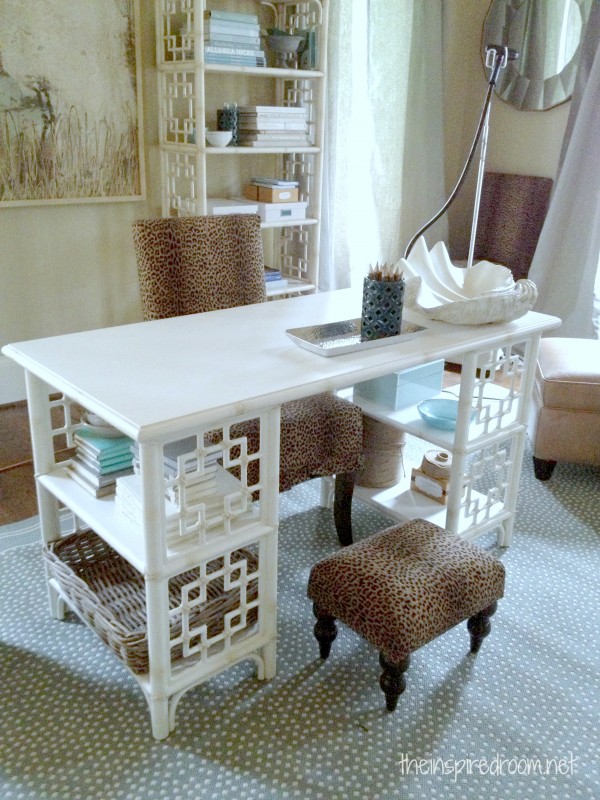 Sweetest feminine office, love the desk and shelving units!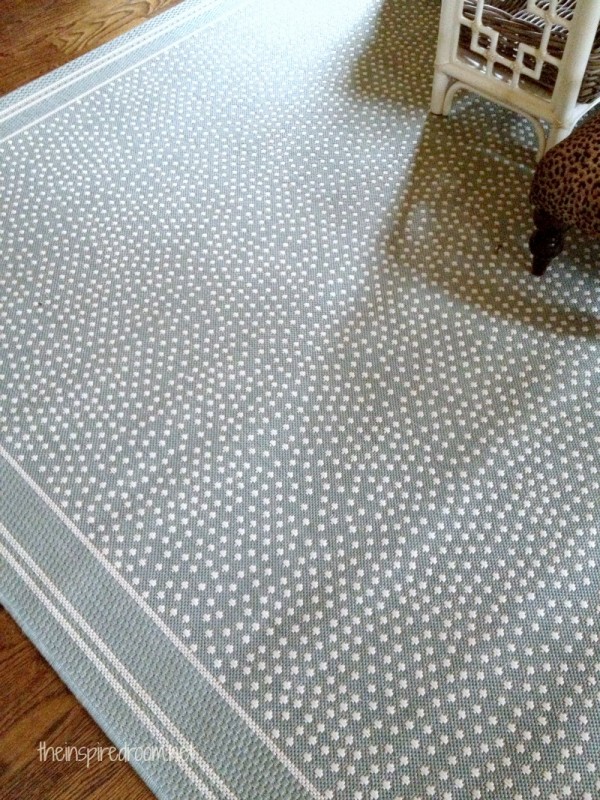 This is an indoor outdoor rug, so cute and durable too!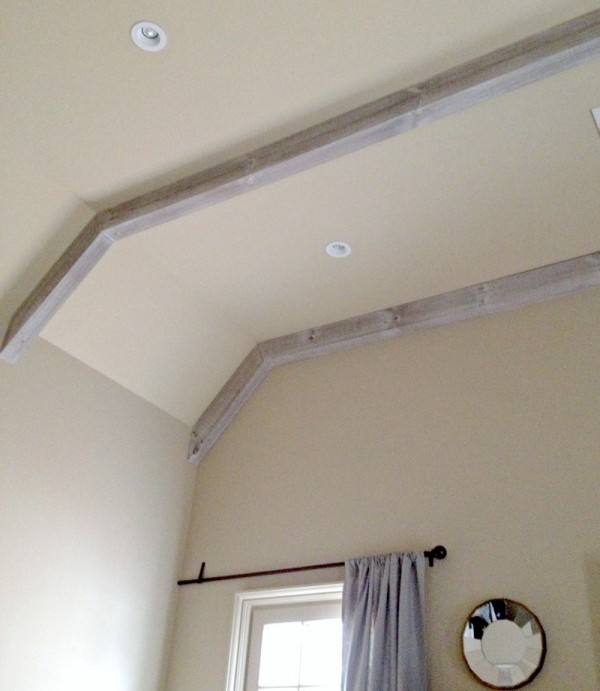 More wood beams to add charm and character.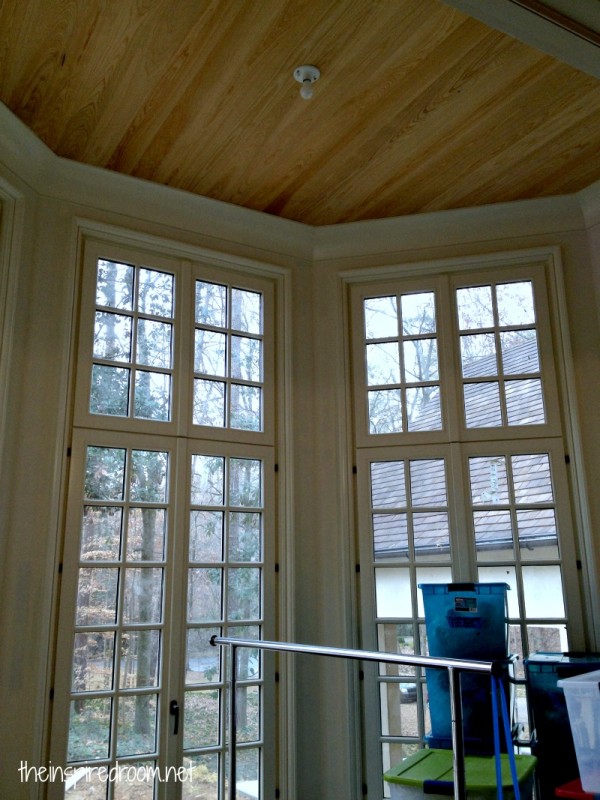 The windows were AMAZING! And how about that wood ceiling? Details, people. Details.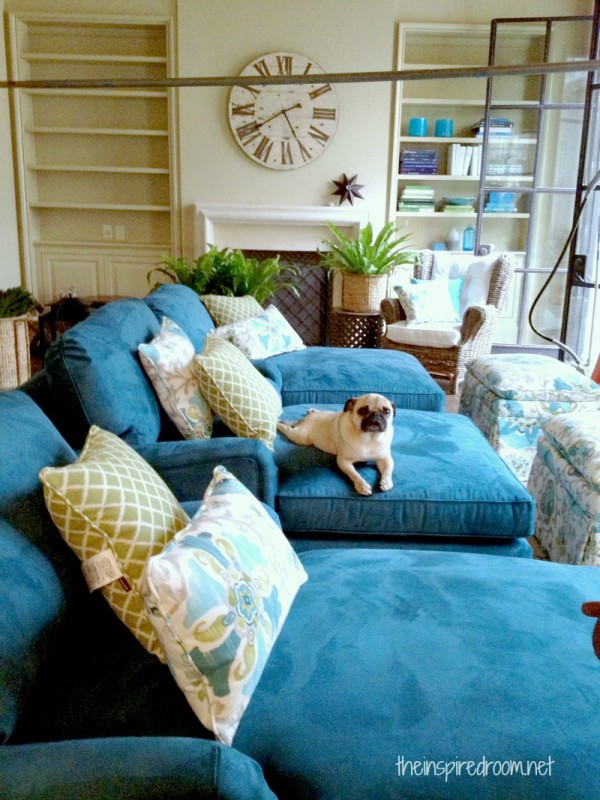 This sweet little pup was just hanging out on the chaise! HA! Isn't he precious?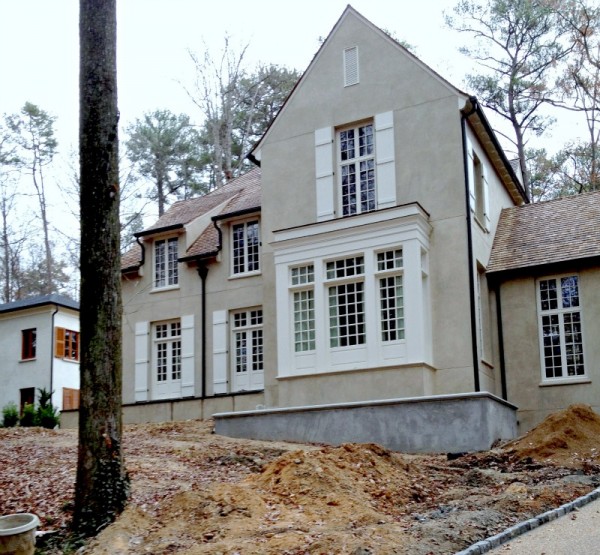 Honestly, my mouth dropped to the ground when we first pulled up to the house we were going to tour. OH DAY OF MY DREAMS! I may or may not have started drooling.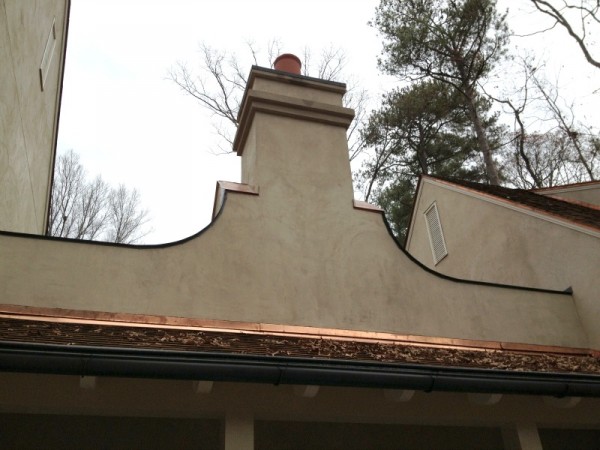 I obsessed over all the details like the copper trim and chimney!
Ooo, and black gutters and white shutters…so awesome!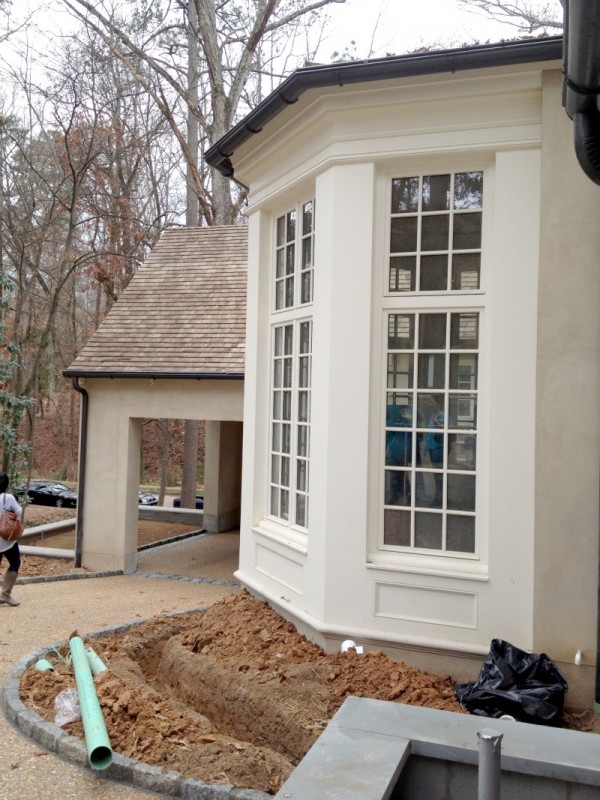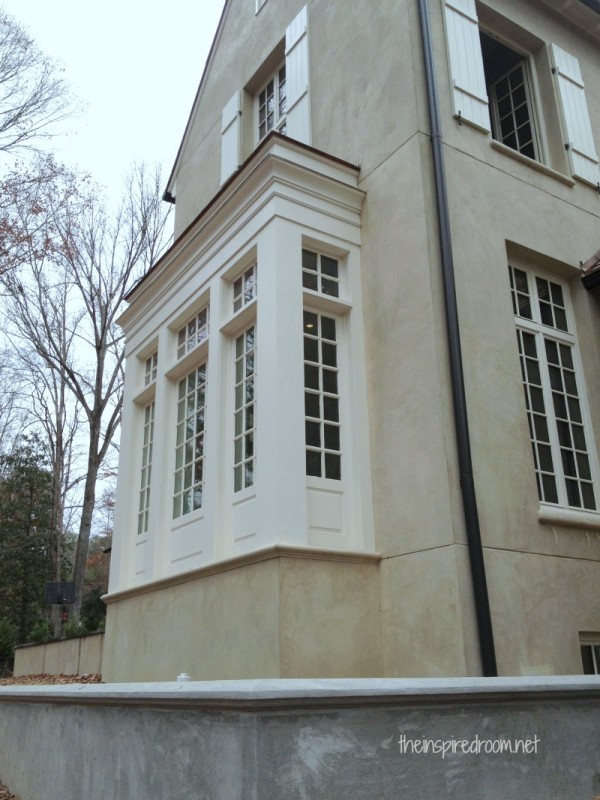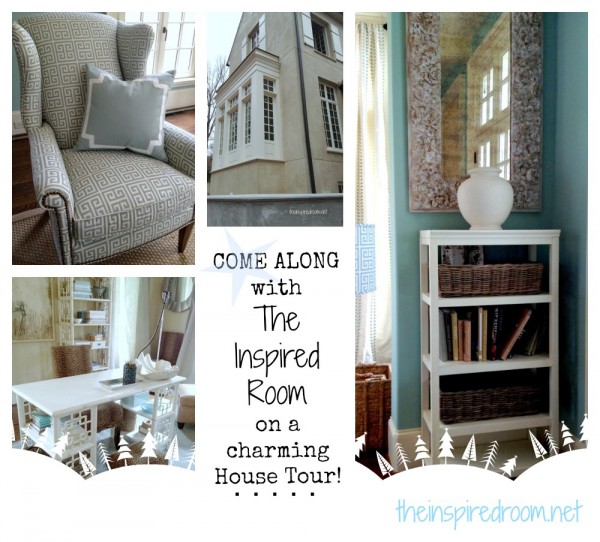 You like?
I had a blast and hope to share more about my trip soon! {Thanks Ballard Designs!}