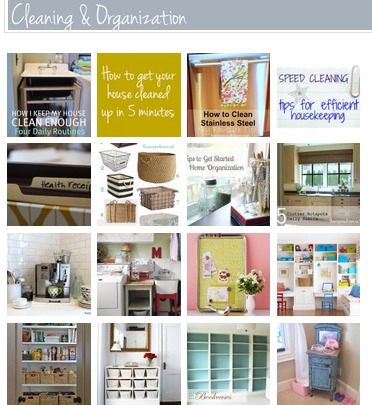 Tips for Organizing and Cleaning Your Home
I'm extra motivated this year to get my home in shape! Organization and cleaning will likely be at the top of many of our lists of things to manage better in the new year. I know I have a long way to go in getting my home organized!
So to help inspire you (and me!), I've published a new gallery archive of my related posts, this time on the topic of Homemaking! In the new gallery, you'll find lots of great posts on organization,  house cleaning and inspiring tips and ideas for your running your home.
Click this link to find the new homemaking tips gallery page, then when you see the gallery page, just hover over the images to find topic titles and you can click to read! In addition to the homemaking gallery, there is a video player with awesome videos on organization right here!
Happy New Year! I can't wait to start 2013!