I enjoyed this Sarah Richardson video and thought you all might too! It is fun to see creative and unexpected ways to use various wall paint colors and shades of color in a room or open concept home. And she gives some helpful tips on where to start!
I am having a lot of creative fun varying my own paint colors from room to room and even using several different paint colors in one room. While my house has distinct rooms and isn't really an open concept home, the main rooms of the house do open to each other without doors.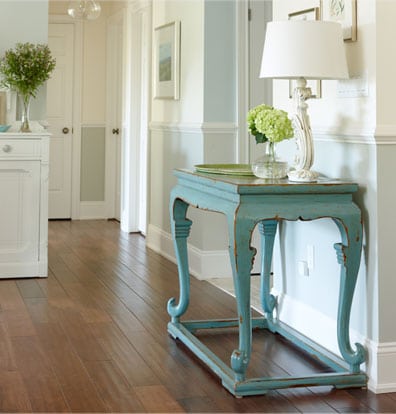 My open kitchen family room actually has FOUR wall and ceiling paint colors plus the kitchen cabinet colors, so five layers of paint colors. And then you can see a sixth if you look through the opening to the dining room.
You can see a little peek at one of the ways I have divided colors in my family room in the picture above. I will have a post on that soon too since I haven't really talked about those particular updates in my family room yet.
I know in this "paint everything including the walls all white" day and age using multiple colors is a little risky and maybe unexpected, but thank goodness the amazing Sarah Richardson and I agree, layering colors is fun! If I'm crazy then at least I'm in respectable company, right?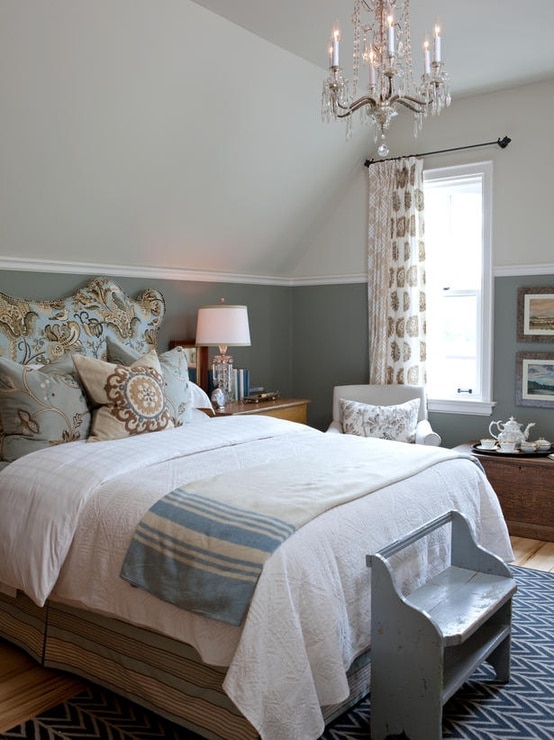 PS. I promise to get my new paint color post created for my house and post it very soon. I get emails every day almost asking for that paint colors post, so I WILL do it. I just want to make sure I get all the colors right and have good pictures to show you which colors go where, since there are several variations throughout my house.
Honestly, I'm kinda famous for giving out the wrong color name since by the time I paint I have tested so many options, changed shades and my mind so often that I confuse even myself. Hehehe. Scatter brained much? Yep! I do want to get it right for my paint color post though so I won't mislead you!
Enjoy the video!
Have you experimented with layering paint colors in a room?