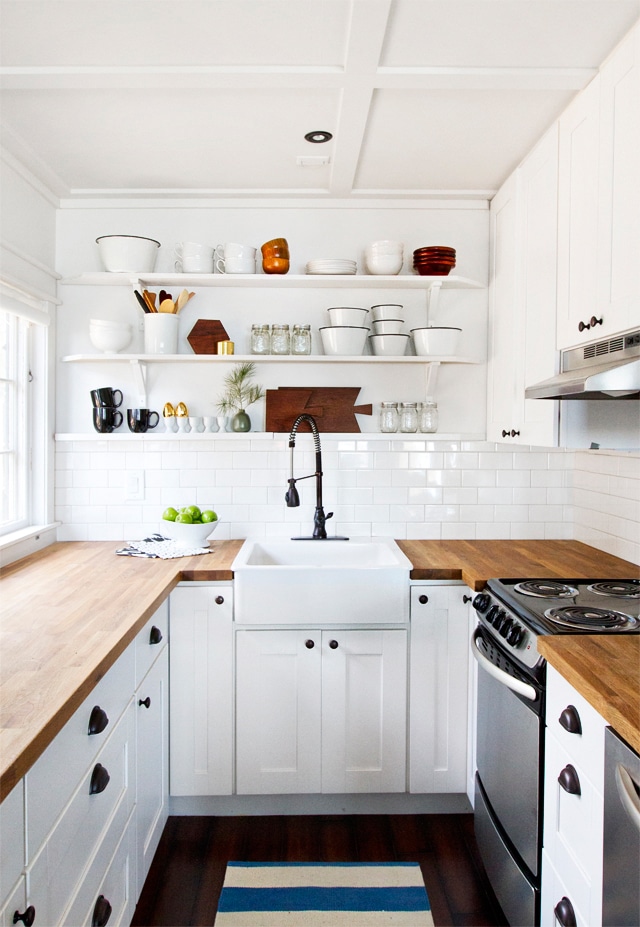 Photo By Sarah Sherman Samuel

Friends.
Oh mylanta!
I'm SMITTEN for this sweet cabin's charming white kitchen, by Sarah of Smitten Studio.
Cutest little kitchen ever?
Quite possibly. 
And really, you neeeeeed to see the whole cabin she is remodeling, so go on, check it out!
You all know I regularly feature lots of awesome bloggers room makeovers and projects in The Inspired Room's own Room Tours and DIY, right?


Click the banners above to visit the blogger features!
Tons of inspiration there and tons of links to bloggers! You can sort through the rooms or projects you want to see with the drop down menu in the side bar, or scroll through pages, or click on categories in the posts. These are some real gems in there to inspire your own room and DIY projects!
Want to share your ideas and rooms? You can submit a Room Tour or DIY. I can't get to all of them, but I do add as many as I can!