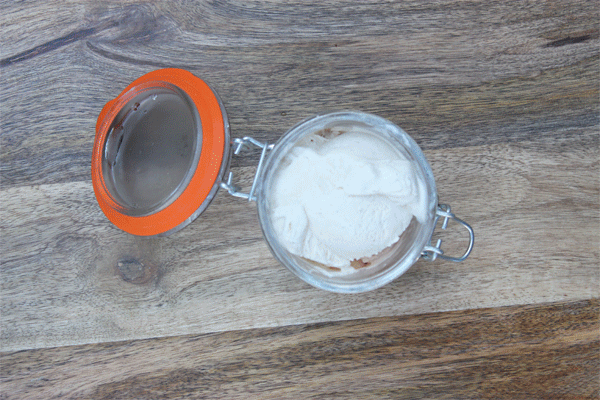 Did you know yesterday was National Ice Cream Day? Well no worries if you missed it, you are in luck because it is also National Ice Cream Month so you can still celebrate! Not that we need to look for an excuse to eat ice cream, but at our house we celebrated the occasion by setting up a backyard ice cream party!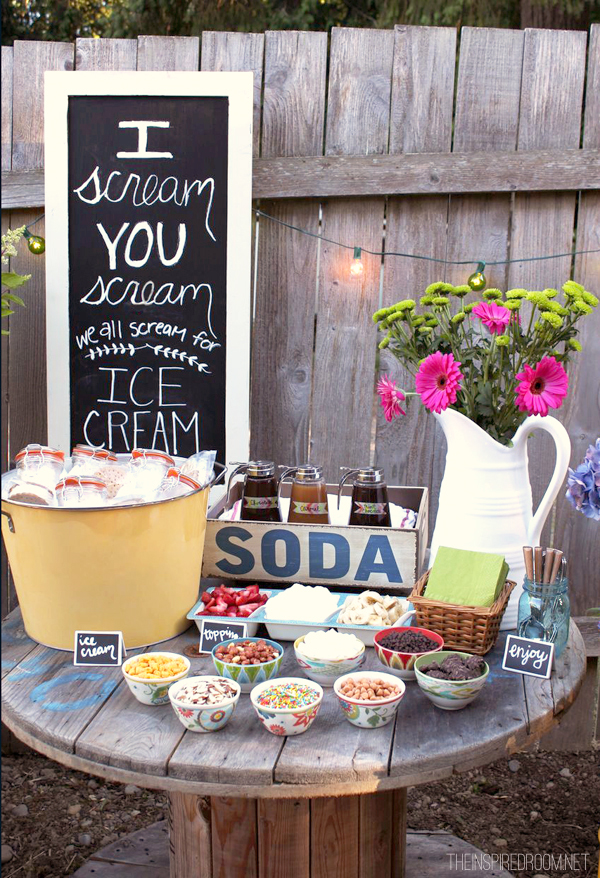 Today's giveaway post is sponsored by Skinny Cow,
but the party ideas are all by The Inspired Room.
Do you enjoy hosting parties? My girls and I had so much fun pulling together everything we needed for a backyard ice cream party. You might remember I am working with Skinny Cow to inspire women to create a 'WoCavé' this summer. A WoCavé is a special space for women to kick off our heels for a fun get together with girlfriends. I hope you enjoy our perfectly charming backyard WoCavé all set up for an ice cream party!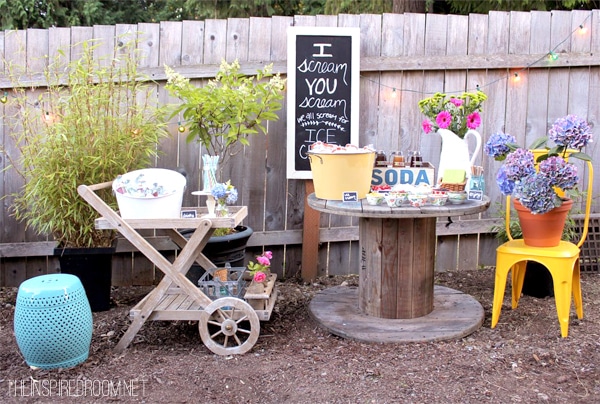 A year or so ago we found this old spool table on the side of the road and dragged it home in the ol' mom-mobile, AKA the mini van. I don't have the mini van anymore (yay) but I do miss it when I find stuff like this I want to haul home. The spool has been sitting outside ever since we brought it home, so we decided it was high time we put it to good use. It was the perfect table for our party! I love finding unexpected items to repurpose. And free is always the right price!
And that sweet little teak tea cart? I found it about a week ago at my favorite flea market (Flea Market Chics) and was exactly what we were looking for to use as a drink cart for our party. Score again! I thought both of these unique serving tables would be so cute for a casual backyard wedding shower or birthday party too!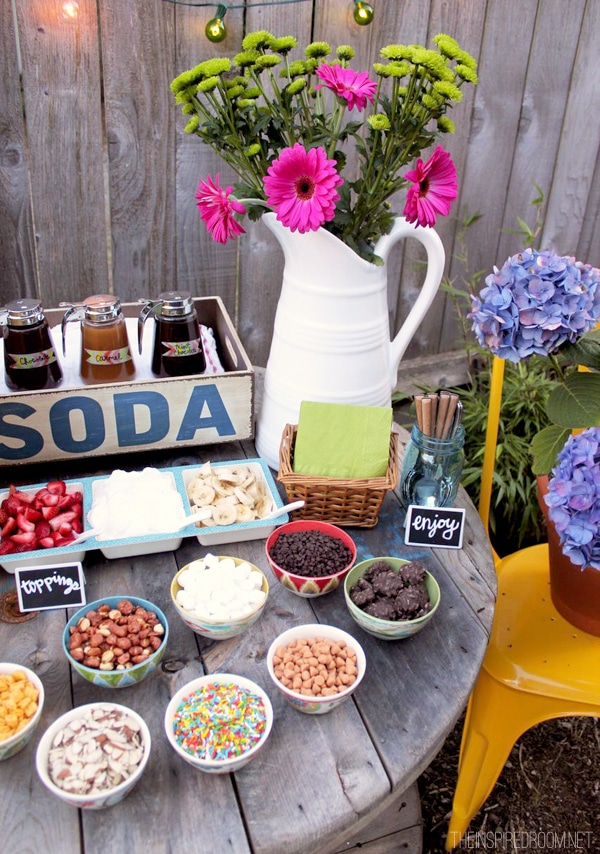 My favorite party style is "bar style" where people can pick out their own ingredients. We found lots of cute bowls at Target for all of our candy, nut and fruit toppings and the "soda" crate, syrup pourers and chalkboard labels on sale at World Market.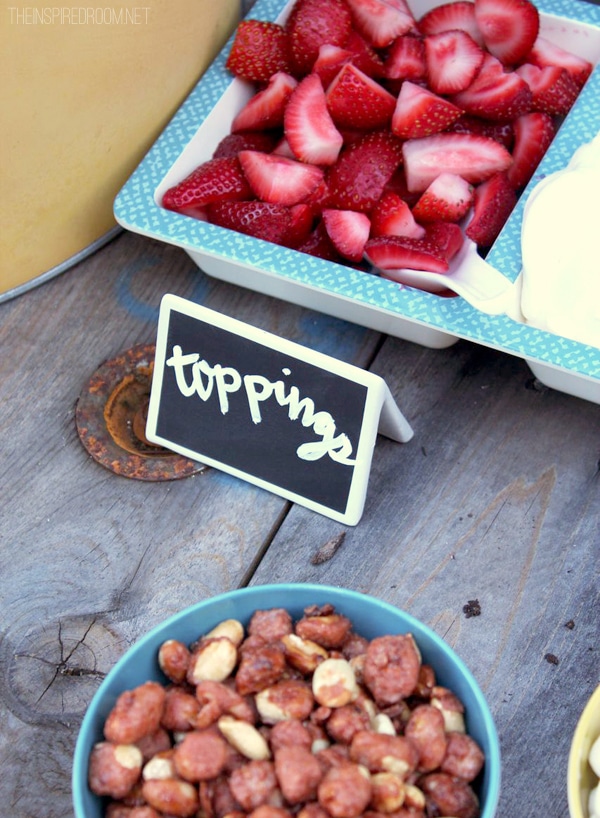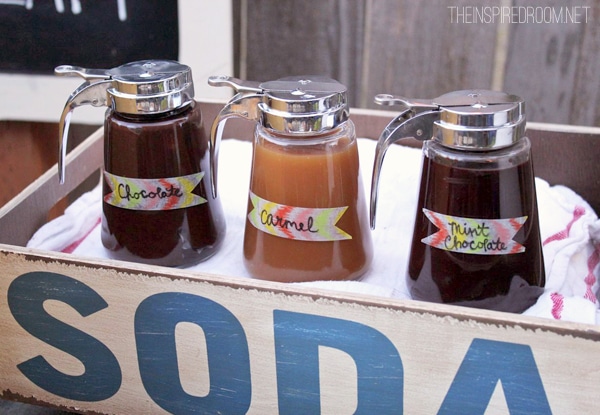 Washi tape made the perfect removable labels for the ice cream syrups.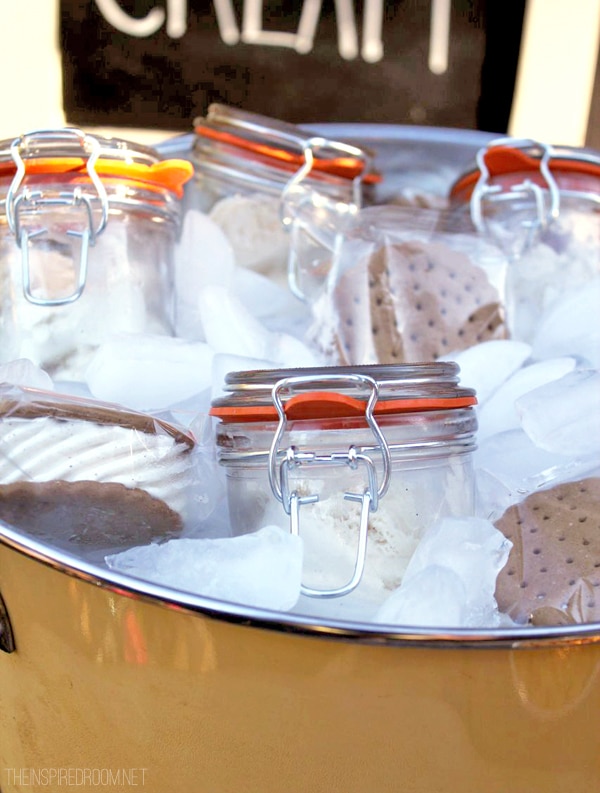 These little lidded jars were perfect for serving the pre-scooped ice cream (no need for messy melting ice cream scooping!). Both the jars and the Skinny Cow ice cream sandwiches can stay cool in the ice bucket!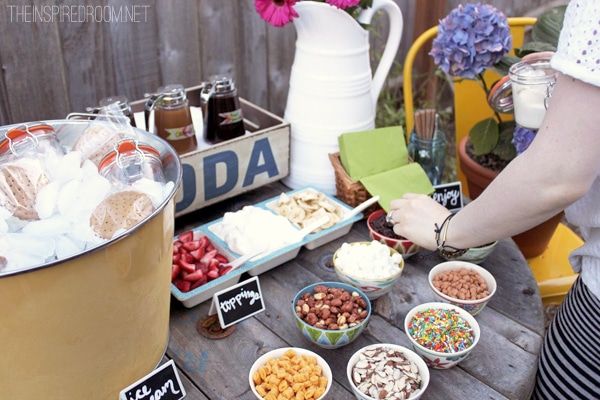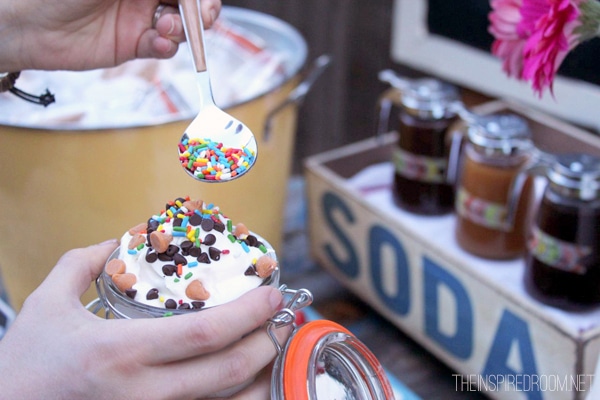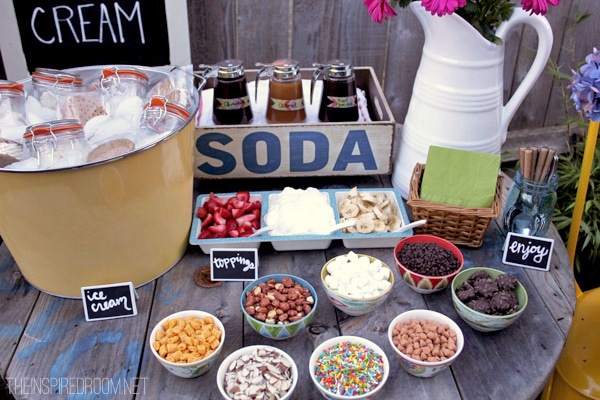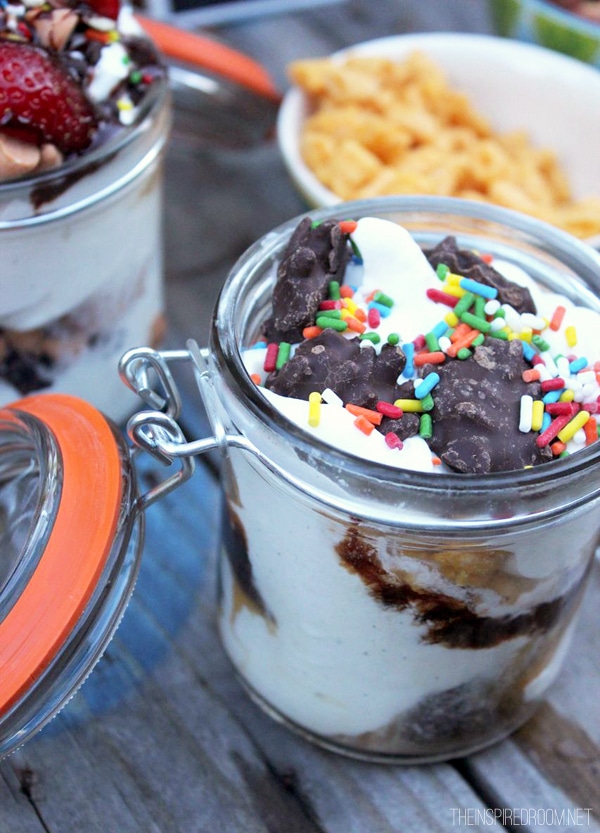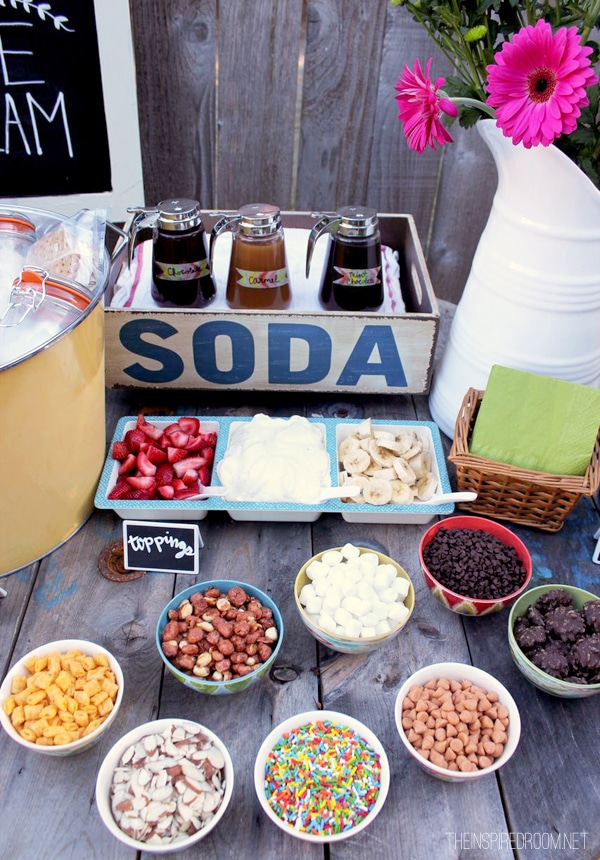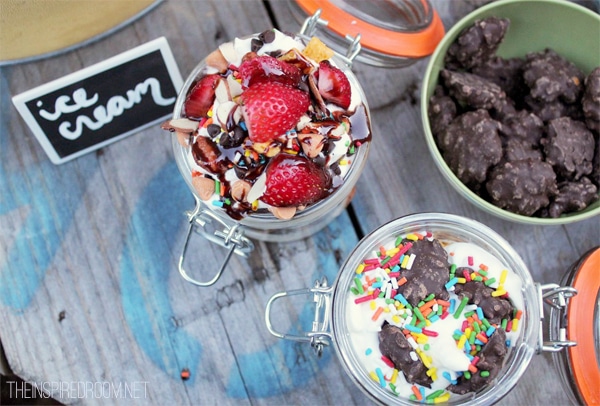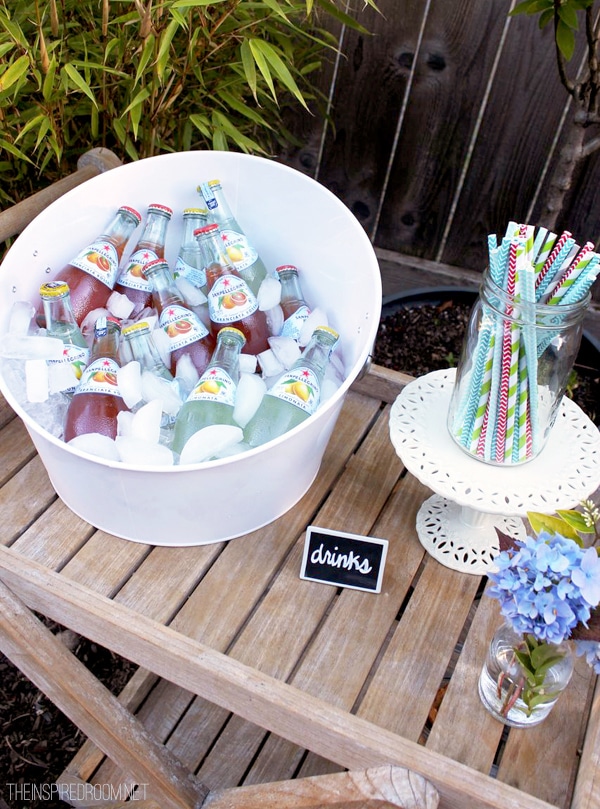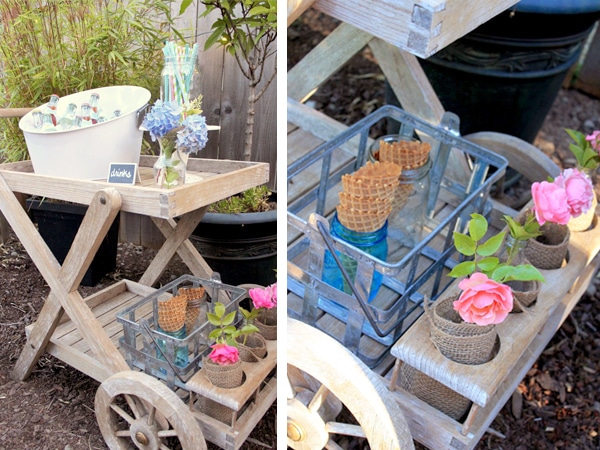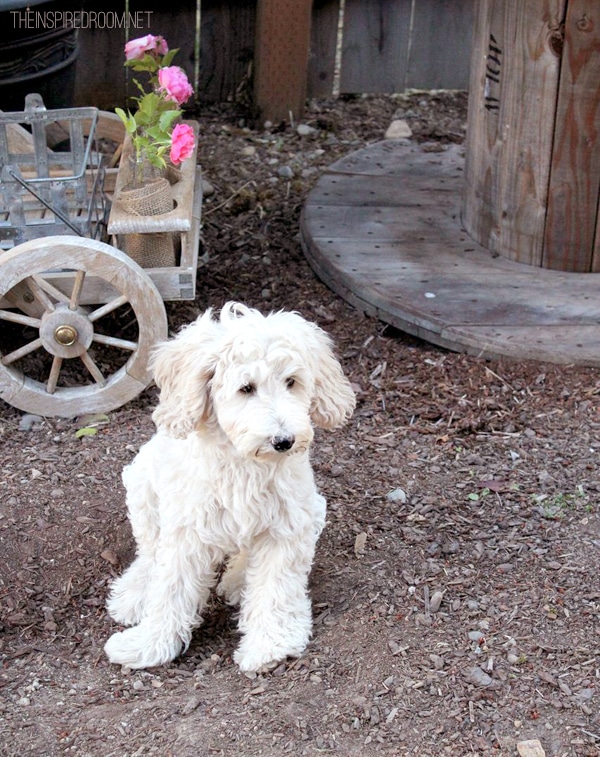 Even Lily got to come out and enjoy the party cause she is a girl too!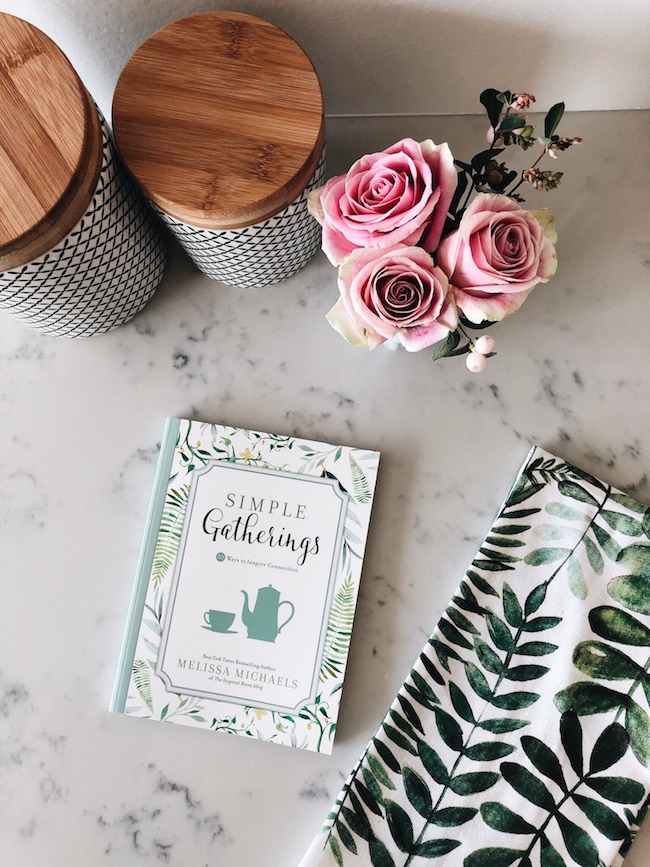 Find more party inspiration in my book, Simple Gatherings! Grab your copy at Amazon or Barnes & Noble.
Welcoming loved ones into your home doesn't have to be intimidating when you discover your authentic hosting style, focus on what guests remember most and celebrate people as the centerpiece of any gathering. You can check perfection and intimidation at the door because this book isn't hosting a Pinterest-worthy party…Simple Gatherings is about creating an experience that will draw people together. Full color images.

The giveaway is closed.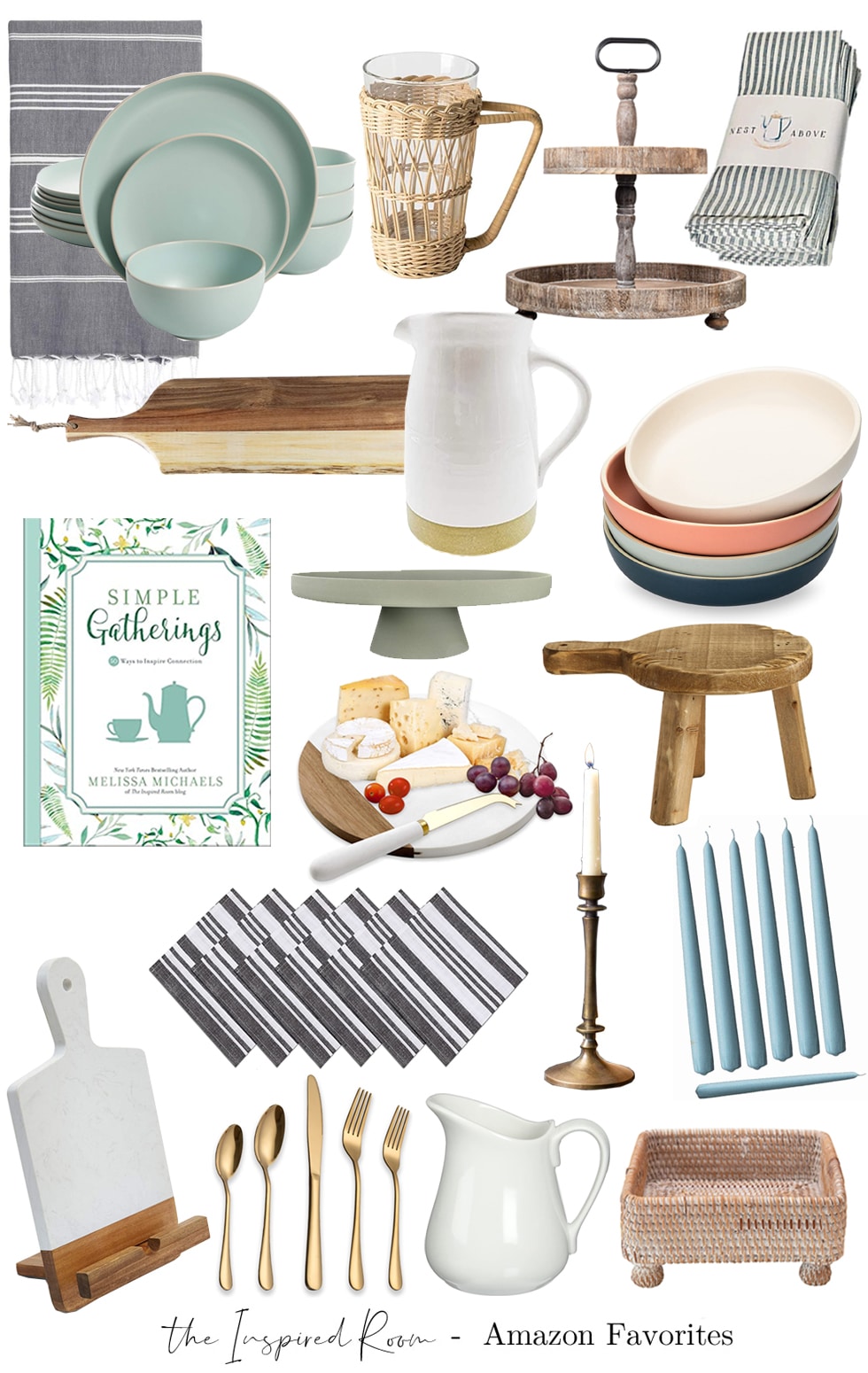 Click here to find my entertaining and tabletop decor favorites on Amazon!
Sources for above: Turkish towel (many color options, love using these as tablecloths!) // Teal Matte Dinnerware // Simple Gatherings Book // Wood Pedestal with Handle // 2 Tiered Wooden Tray // Matte Porcelain Dinner Dishes // Bamboo Rattan Cup with Handle // Brass Taper Candle Holder Set up Two // Sage Green Pedestal // Blue and White Ticking Striped Cloth Napkins // White Marble Acacia Wood Round Cheeseboard // Stainless Steel Gold Flatware // Farmhouse Ceramic Pitcher // Marble and Acacia Wood Cookbook Holder and Serving Board // Woven Rattan Napkin Holder // White Porcelain Pitcher // Blue Taper Candles (many color options) // Gray and White Striped Cloth Napkins