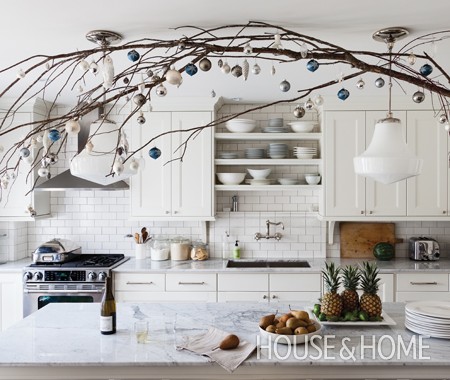 House & Home
Just like the fall season at our house, Christmas is a season I like to let evolve slowly and savor each step of the way. That is why I don't adopt the rule that you cannot start decorating for Christmas until after Thanksgiving. That doesn't work for me! No, it isn't just because I'm a blogger with deadlines (I am, but I resist that as it isn't my primary motivation or focus for how I live or decorate). Maybe I should move to Canada where Thanksgiving falls earlier on the calendar! I just don't want to cram Christmas in to the few weeks right after Thanksgiving.
Thanksgiving for us isn't only about the designated day to eat turkey or give thanks and Christmas isn't about rushing out the day after to start shopping with the crowds or the approved official day to decorate by dragging out the tinsel. I want to enjoy the true spirit of the holidays we celebrate.
We choose to embrace the season we are in and what works for our family, rather than get caught up in what is acceptable for how or when to decorate our home. There is no right or wrong when it comes to how or when to decorate.
House & Home
I like to give the seasons proper time to be enjoyed. That is why I enjoyed Fall for so long! We are gentle with ourselves through the changing of seasons. We let our enjoyment of life and celebration of holidays evolve slowly, rather than start and stop abruptly on a particular day on the calendar.
This is a season in our home that is different than Fall. And different than Winter. And not at all like Spring or Summer. I want to embrace it as long as I can.
I love Thanksgiving and am very grateful for my blessings, but I can love it all the more with the evolution toward beautiful greenery and sparkling lights in my home on my way to celebrating Christmas! Maybe I'm weird, but I love the idea of eating turkey dinner and giving thanks for our blessings by the Christmas tree. That seems so homey and magical and wonderful to me! Christmas shouldn't have to wait 'til we put away the turkey!
At our house, this is a season of gratitude to embrace, not just a day we shop for, decorate for or a day to eat. Not that we ignore the day at all, on the contrary, we love celebrating. There is no time limit or designated day or way or order we have to celebrate in order to be grateful for our blessings.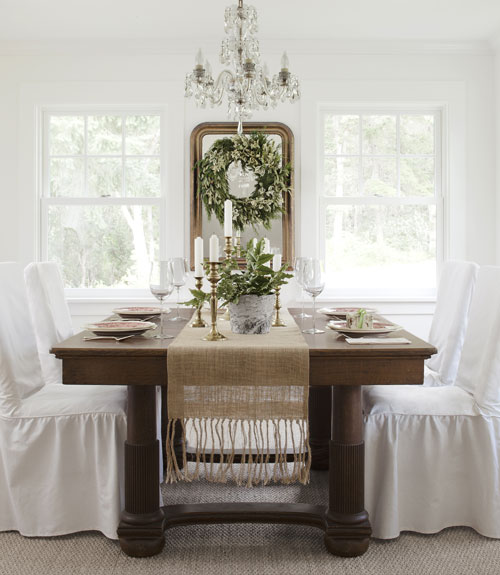 Country Living 
Just like the cold air that has started leaving glittery frost on our porch, I'm ready to gently usher inside the sparkle and greenery that makes this season SO beautiful. I absolutely love it!
I usually don't go crazy and spend a ton of time decorating my house for Christmas just so I can "officially start" the Christmas season. That's just not me (not wrong, just not how I do it!).
I start when I'm inspired. I usually start by slowly adding a Christmas touch here or there, one gentle bit of evergreen at a time. A wreath here. The garland, lights and sparkle there. A tree. Or two.
I may move things around as the season progresses. I may add more, or take away some. I don't like to stress myself out about the date of the particular holiday, I just enjoy the process throughout the season.
I don't overdo my decor because I don't like the feeling of being overwhelmed by stuff. And I don't like the process of hauling lots of stuff out and having to put it all back. I like real, authentic decorating. Not something that is done for a big event or a day or photo, but rather what is done to enjoy in the moment.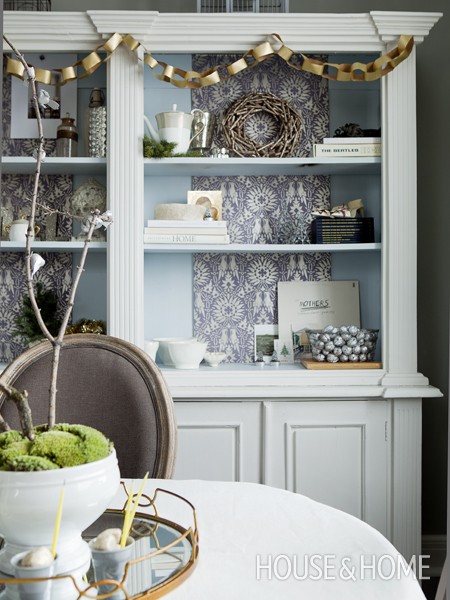 House & Home
But on the other hand, I don't want to be so focused on simplifying that I abandon special traditions or neglect to create a magical environment and memories for my family.
We want to keep the traditions that matter to us.
We let go of the expectations that others might place on us.
We evolve how we celebrate with the times and with our family's needs and seasons of life.
Every year is different now with our girls are getting older, but we embrace each season as it is, something fresh and new but equally as wonderful.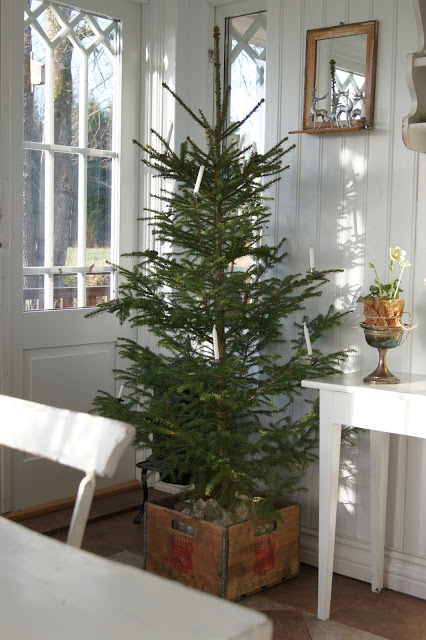 Lantliv i Norregard
Every season is a gift we can spend as we wish! We don't need a calendar or a holiday or decorating rules to limit us to when or how we can celebrate our life to the fullest. 
I love to let the Christmas season evolve simply and slowly at our home. I enjoy every bit of that gift. I want to fully enjoy every moment of the season before I rush on to the next holiday on my to do list. When I feel like my house is already decorated, I don't feel that big pressure at the last minute to "get ready" for the holiday itself and miss out on just being with my family.
A holiday is an important calendar day and we want to remember it, but a season is long enough to savor!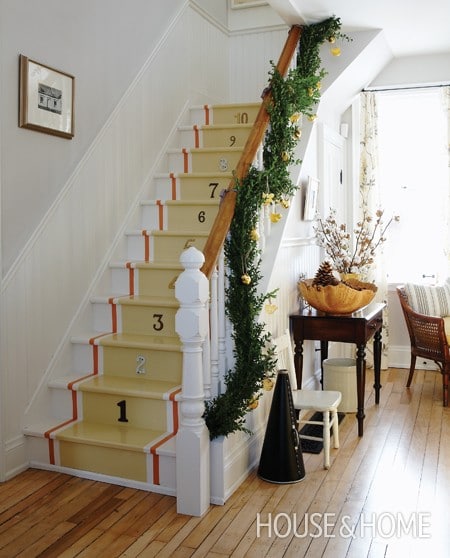 House & Home
Speaking of embracing this season, I'm about to cut some fresh greenery and bring it inside. Yes, now. Why not?
We live in the NW and there are plenty of trees and greenery outside our door! I love the smell of fresh cut pine and cedar. It is a simple pleasure that I enjoy all winter long. I love to celebrate the season we are in with the evolution of my decor.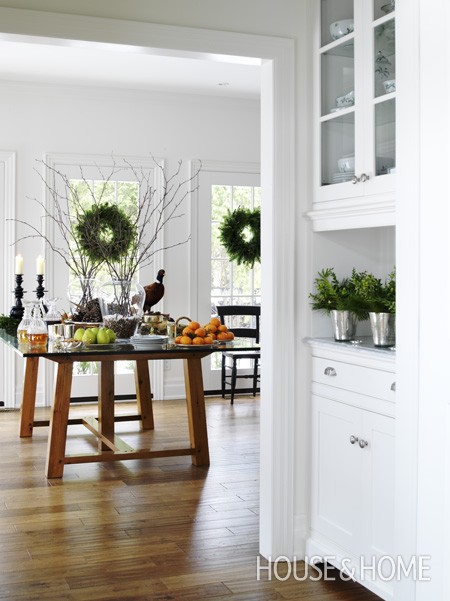 House & Home
And, go ahead and mock me …
but we might even get our real live Christmas tree this weekend!
Eating turkey by the tree is alright with me.
{For lots more Christmas inspiration, please visit my Christmas gallery! There is a special pin it button at the bottom of that gallery page if you want to pin it for later!}