Surprise! Today through December 1 I have a special treat for you. Three, yes, THREE giveaways! Because I'm grateful for YOU. You can find all three of the giveaways on my blog, just leave a comment on each post to be entered! 
. . . .
Are you looking forward to holiday entertaining and cozy winter nights by the fire? ME TOO!
You could be serving in style with this gorgeous Provencial Platter from the lovely girls at LoveFeast Table!
Check out the description on this baby from the LoveFeast shop:
Australian sculptors run the cooper's craft in reverse and breathe a second, artful life into French oak wine casks. By disassembling the clever puzzle of steambowed oak ribs and cambered end pieces, these artisans have created a range of Provencial Platters. They are fitted with rugged wrought iron hardware hand-forged in Brooklyn. The surfaces are finished with copious layers of high-grade beeswax to a lustre perfectly in step with entertaining for every occasion.
This platter is absolutely gorgeous! I was excited to see how absolutely lovely the craftsmanship is. It is such a quality piece, from the wood to the iron handles,  you will want to set out on display, even hang it on a wall or keep it out on your coffee table or ottoman all the time.
It would be fantastic for serving pizza on the table, too!  I would love to give or receive this as a family gift. It would become a special heirloom for any family.
Do you want to win one?
HOW TO ENTER:
This giveaway is for one Large Provencial Platter. All you have to do is take a peak at the beautiful gifts my friends at LoveFeast Table offer in their online shop!
Then come back and leave me a comment on this post saying what you'd serve on your platter if you win!
Good luck! One winner on this giveaway, only one comment per person per giveaway, please.
Giveaway ends December 1.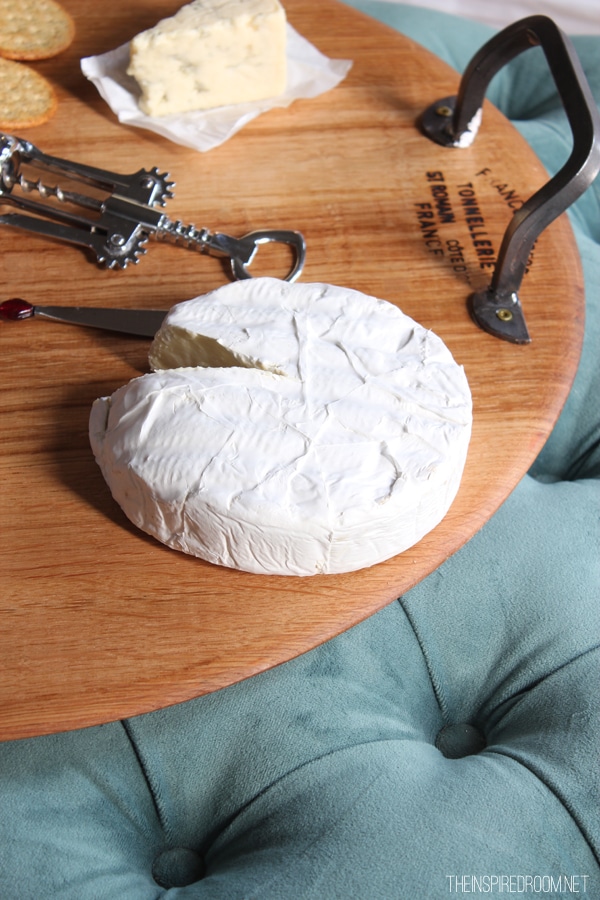 Be sure to check out and enter the other two Thanksgiveaways! #2 The Vintage Pearl and #3 DaySpring!