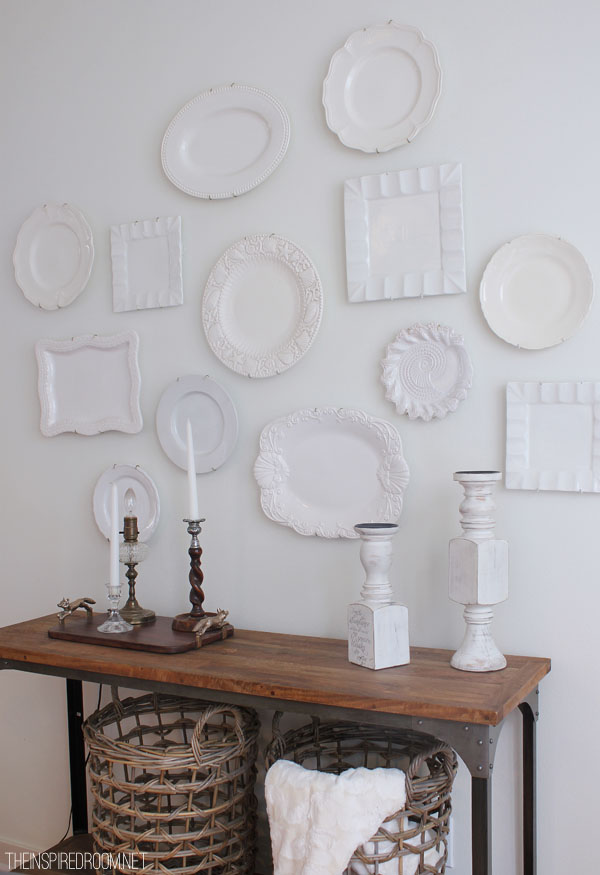 Just thought I'd let you know I finally took down the crunchy Christmas wreath from the dining room.
And, I found some plates to fill in the awkward blank wreath-shaped area on the wall.
PHEW! Crisis averted.
I know you've been losing sleep over how I was going to solve that decorating dilemma.
Heheh!
Anyway, I'm making progress on getting back in my groove after the flu!
Yay me!
Carry on.
*For tips on creating a plate wall like this, see the post on How I Hang Plates.