My house isn't always clean. I get one project done while four others fall apart and twenty more are on the to do list. My life is busy and full. Things are sometimes stressful or crazy. Sometimes I'm frazzled or distracted. But there are always so many blessings in front of us, no matter what else we are facing.
It's a choice to create and express happiness with what we have and savor it in every way we can.
Everything may not be perfect, in fact, it WON'T BE PERFECT no matter how hard we try.
But our home is what we make of it.
A happy home is worth passionately pursuing and guarding, both in our attitude and our actions.
While safe, calm, peaceful or relaxing are all great words to inspire our home environment, I think a desire to create a happy home just might be one of my favorite goals as a homemaker.
It's my love language.
What's your love language at home?
mug rack: World Market
mugs: Anthropologie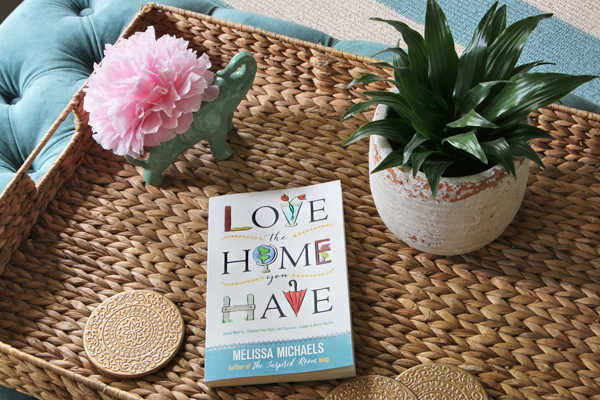 Want more inspiration for loving your home? Check out my new book, Love the Home You Have! Order online at Amazon or Barnes and Noble.