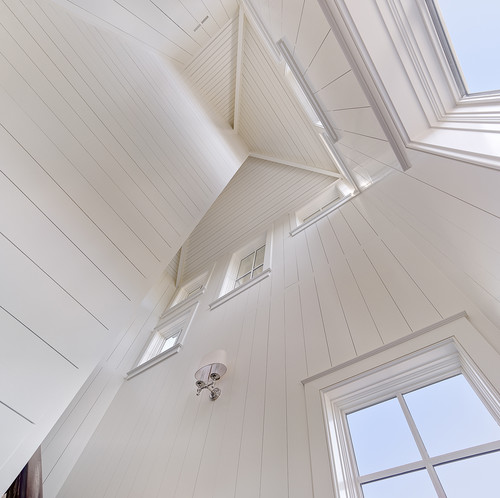 Not too shabby, eh?
My camera battery isn't charging for some reason and my tri-pod appears to have bit the dust so I can't show you what I've been working on in the real world, all I can do today is DREAM!
Nothing wrong with that though!
You know I love a pretty house tour so I was happy to stumble upon this lovely gem.
I'd say if I lived here … I would be constantly walking around admiring all the woodwork! GORGEOUS! And I'd invite you all over for a big party, of course.
See
Structures Building Co.
for more loveliness!
How about you? What if YOU lived here?
Remember, this is just for fun — so dream a little!