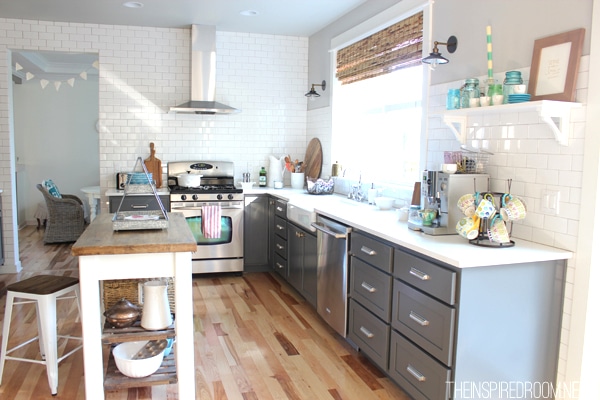 Hello friends! How is everyone? This has been one of those weeks for me where my to-do list seems to grow faster than my "done" list. Sometimes that's just how life goes, and keeping up with the priorities is what really counts. But! I did find time for a few little updates here and there around the house!
I've been loving my new counter stools from Target around the kitchen island. They're the perfect little stool for chats in the kitchen or a place for a quick snack.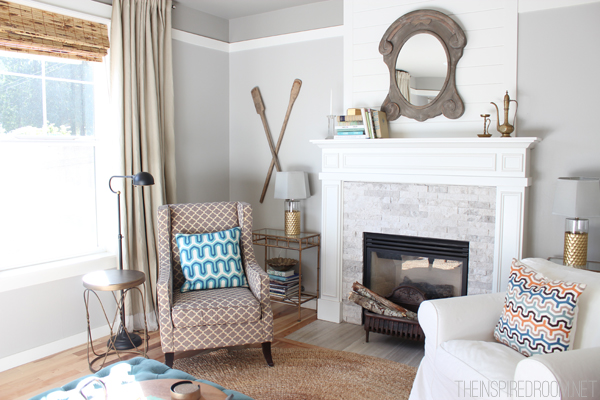 I also did a little bit of rearranging in the family room. I brought the gold bamboo tables (from Pier1) out from behind my sofa and tried them on either side of the fireplace with a couple of new lamps I got from Target.
My daughter gave me the nicest birthday present for my birthday in January, a Restoration Hardware salvaged wood mirror! We hung it a few days ago and I REALLY love it above the fireplace. I've been wanting more of a focal point piece there and I think it is perfect!
I actually have a long range plan for the fireplace and surrounding wall that I'm kind of excited about. Let's take a look at how this fireplace started out.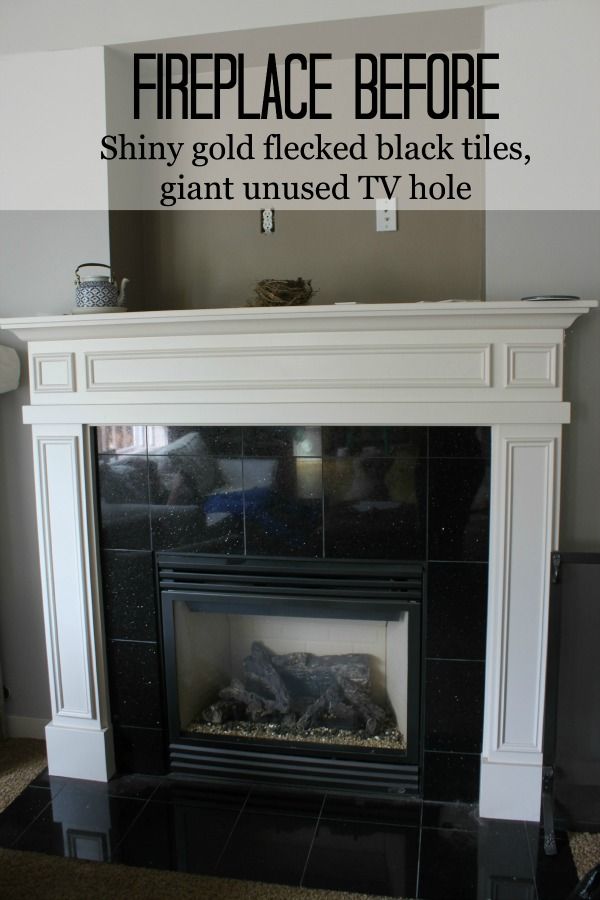 Changing the fireplace finishes and covering up the TV niche made a huge difference in this room. (Click here to see the full post on our fireplace makeover and the tile sources we used!)
But my long range plan is to take the fireplace design a step further and add built-in bookcases and cabinets to surround the fireplace!
Our home started out as a pretty basic builder home, and I've worked hard to bring in elements and customizations that have made it feel more like us, and also give it some of that old house character that we love so much.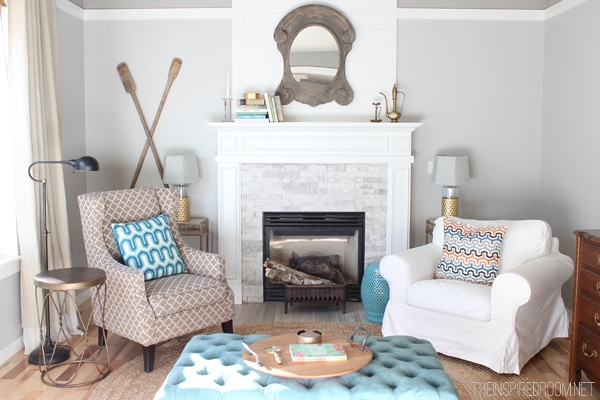 A full wall of bookshelves around this fireplace will finish off the design of this wall with an extra bold architectural statement. Bookcases will make it extra cozy, too.
I've found a few built-in ideas on Pinterest, so I thought I'd share some of my inspiration pics for this wall.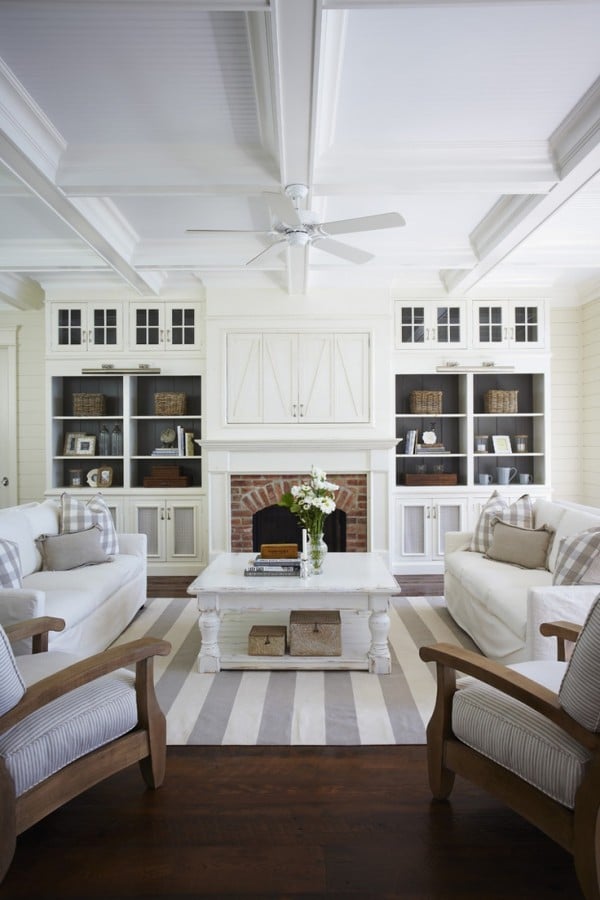 Muskoka Living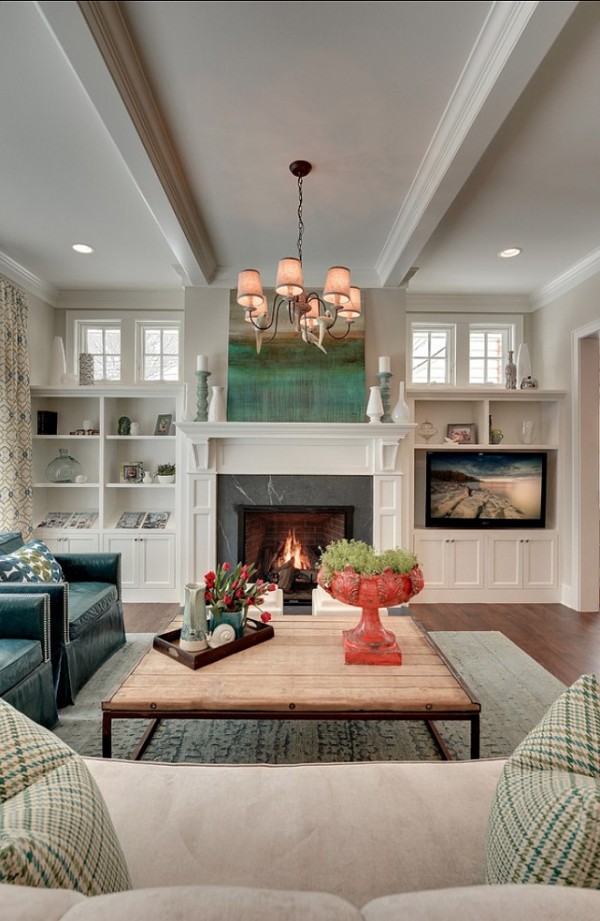 Great Neighborhood Homes, Spacecrafting / Architectural Photography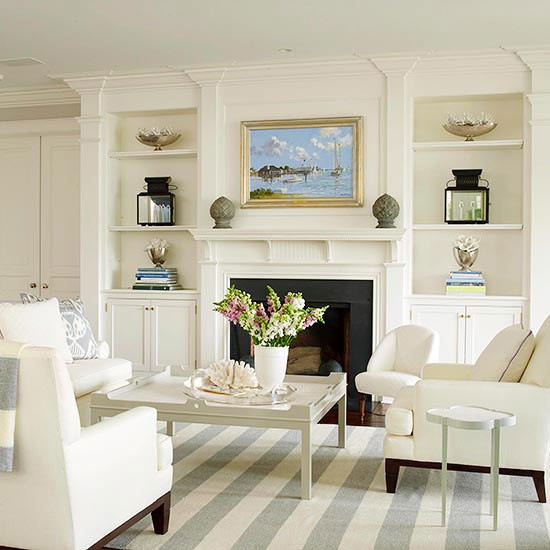 BHG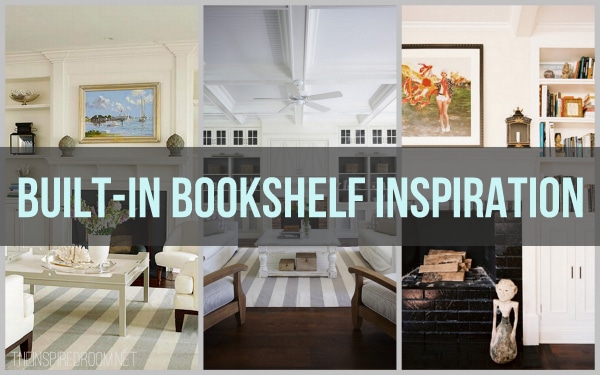 Do you have built-ins in your house?