Small houses can be charming, but there are definitely challenges to working with a tight space. Here are five common small house woes, and a few solutions for each!
1) A Narrow Room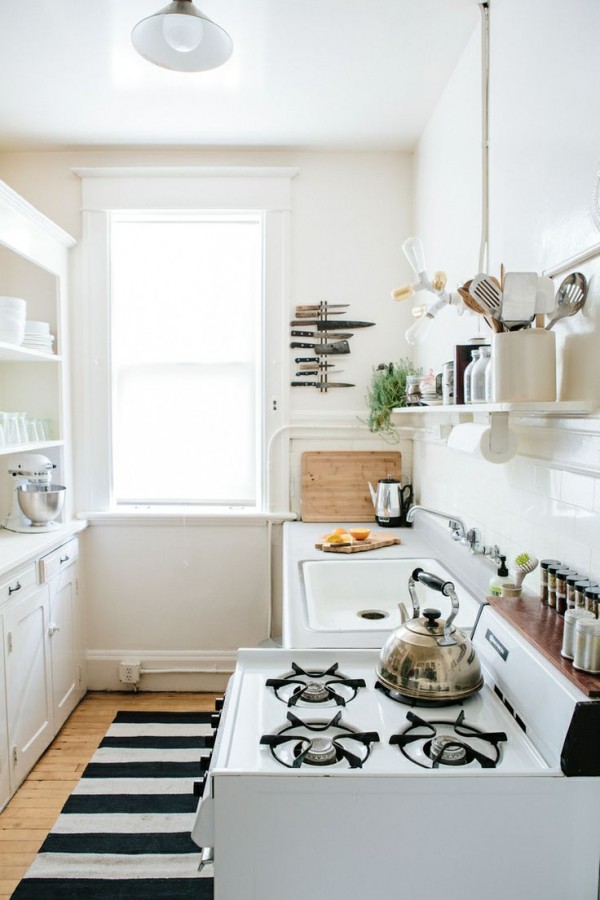 Brick and Mortar – Kate Davison's Home | Photography by Colin Price
Adding a horizontal striped rug visually widens a narrow space.
Jules Duffy Designs
And painting horizontal stripes on the walls has the same effect! Low ceilings? Switch to vertical stripes!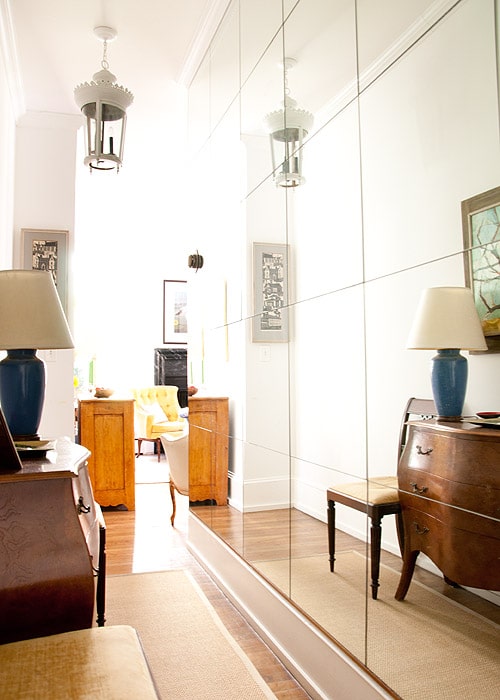 Lizzy Oates Home on Design Sponge | Photography by Maxwell Tielman
A full wall of mirrors in this narrow space doubles the visual impact of the hallway, making it feel more spacious.
2) Lack of Storage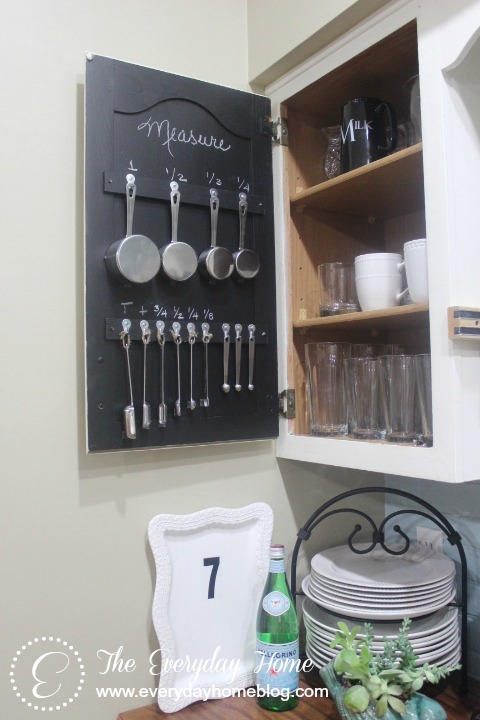 The Everyday Home
Find storage in unexpected places. This cupboard door is perfect for added storage and keeping kitchen tools easily accessible.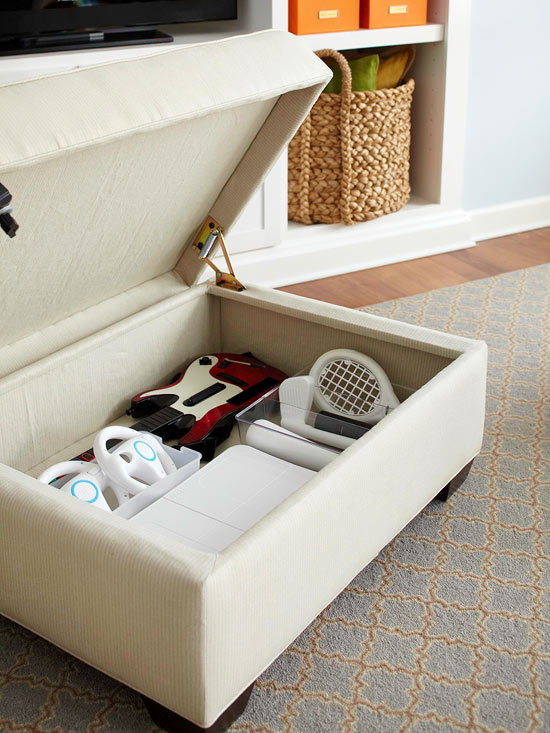 BHG
Choose furniture that can function in multiple ways. This piece offers storage for game supplies and can also be used as an ottoman and additional seating. (You can find a similar ottoman here or here!)
3) Not Enough Rooms
BHG
Take over an underutilized closet and transform it into a small office.
My Home Ideas | Cottage Living
No designated dining room or entry? This space manages to accommodate a living room, entryway with coat hooks, and even a small dining table against the sofa! Don't be afraid to make unconventional choices if they solve your space limitations.
4) Too Cramped
BHG
Consider furniture that looks airy and open. This pretty gold bookshelf has an open back, and the occasional chair has exposed legs which lets our eyes pass right through instead of taking up a lot of visual space.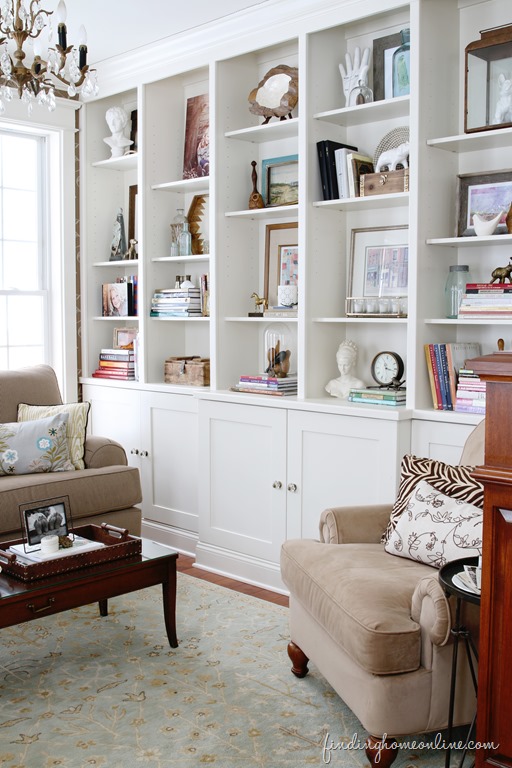 Finding Home
Choose built-ins. Too many pieces of furniture in a small room will make it feel cramped.
5) Too Dark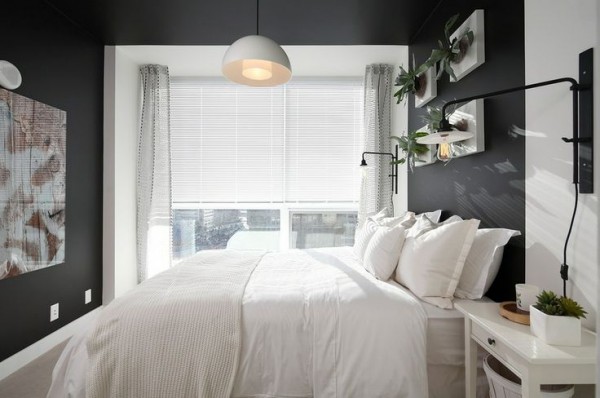 Houzz | i3 Design Group
Be sure to use multiple layers of lighting. This room uses a ceiling pendant and two sconces in addition to their large window. In a living room, you may have the option to use recessed lights, a ceiling flushmount, and even a few table lamps to bring in extra brightness and ambiance to your space.
Windsor Smith via House of Turquoise
Strategically placing a mirror on a wall opposite from a window maximizes natural light and creates the feel of an extra window.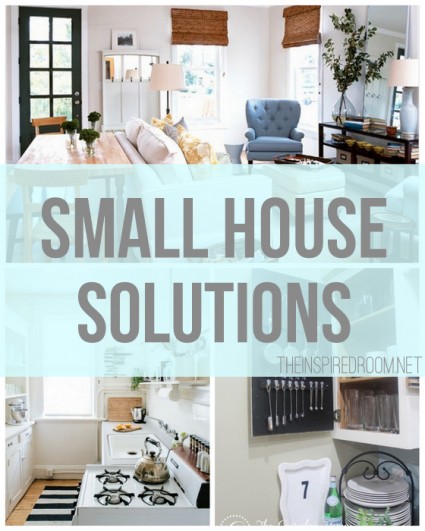 What other tricks do you use for small spaces?

Some affiliate links used, thank you!

Related Posts: