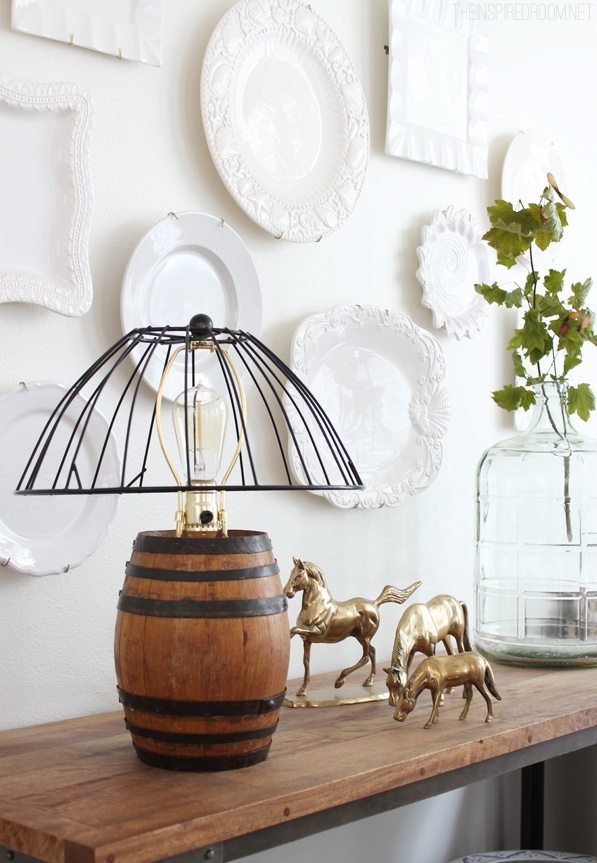 This post was created in a partnership with The Home Depot
I made a lamp! I'm no longer a one hit lamp wonder. I found this small fun vintage wine barrel at a flea market for $14. Armed with the challenge to make a lamp inspired by this DIY reclaimed wood lamp, I knew that this wine barrel would be perfect for the job!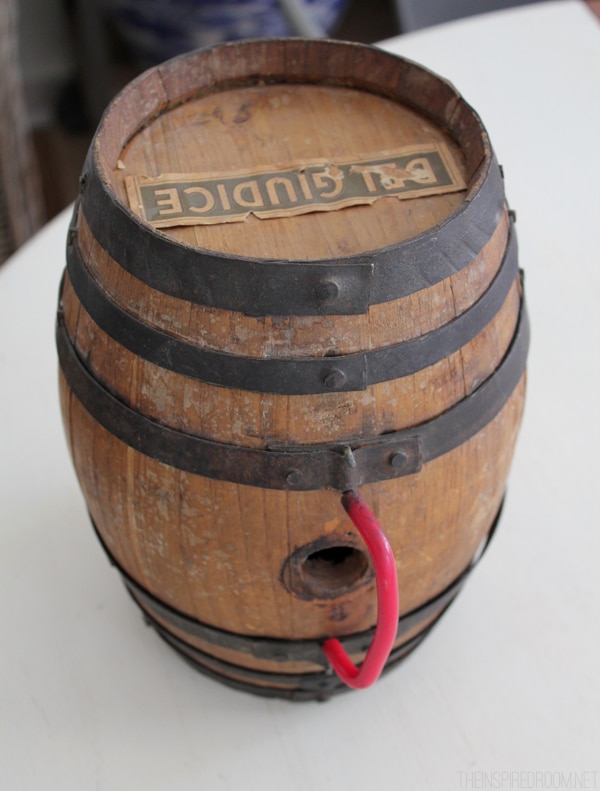 Isn't it charming?
Here is a supply list:
Lamp socket and cord (mine is a clear cord).
5 inch harp
Small vintage wine barrel (ours is 9 inches tall)
Wire hanging plant basket (14 inch diameter).
Finial
Wire
Edison Lightbulb
It was so easy. I just drilled a hole in the top of the barrel and pulled the wires up through the convenient existing hole in the back. Then using the instructions on the lamp socket packaging, my husband wired the lamp socket.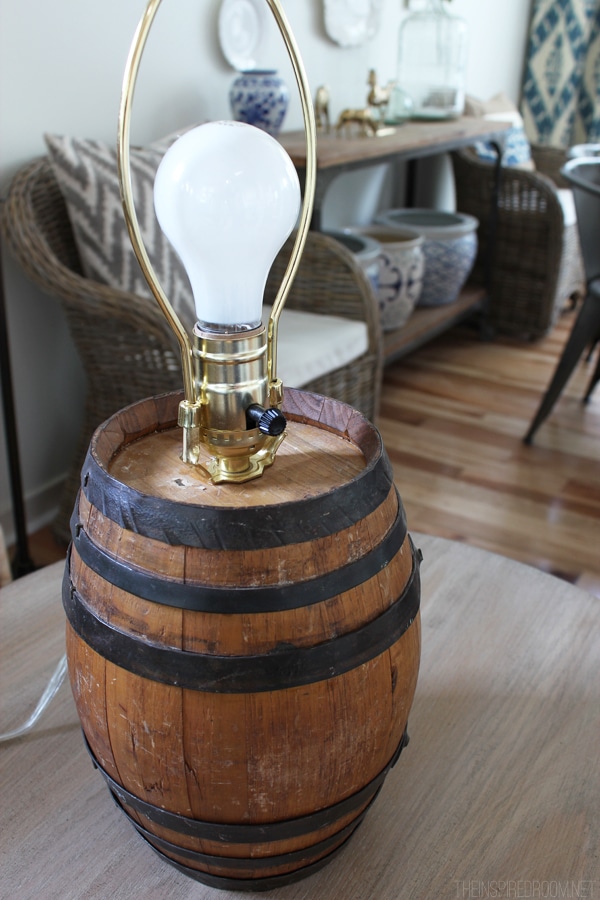 I'm sure there is a more professional way to secure the socket to the barrel, but because I'm me, I used super glue. So far so good.
For a DIY wire lampshade I found this hanging wire plant basket at The Home Depot. We just took the insert out and chains off and turned it upside down! Easy peasy.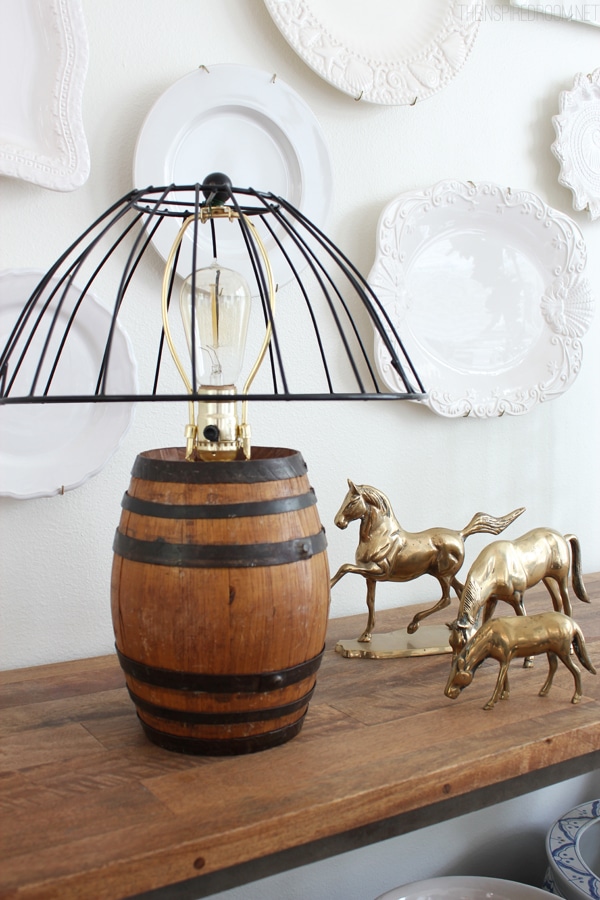 I had a little black finial to top it off. To secure the shade a little more, I just wrapped some wire around the cage and harp.
As a finishing touch, I added an Edison light bulb which looks pretty cool with the cage shade. The glow from the Edison bulb looks beautiful at night.
I think it turned out so cute, don't you?
I'll be bringing the lamp to the Home Depot for the Lamps & Lighting DIY Workshop on July 12 from 10:00-11:30AM at The Home Depot store in Bellevue, WA! If you are Seattle local, you can come see it in person :-).
The Home Depot offers free workshops for do-it-yourselfers of all ages and experience levels who want to learn how to take on more home projects. If you want to sign up for a workshop, you can find one near you and sign up via this link to the DIY Workshops registration page. Use the hashtag #DIYWorkshop to follow along on social media!
See my DIY Bottle Lamp here!
The location and time of The Home Depot I will be at is below:
The Home Depot Store #4711
325 120th Ave NE
Bellevue, WA 98005
July 12th 10:00-11:30AM
Hope to see some of you there!
The Home Depot partnered with bloggers such as me for their DIY Workshops program. As part of this program, I received compensation for my time. The Home Depot believes that consumers and bloggers are free to form their own opinions and share them in their own words. The Home Depot's policies align with WOMMA Ethics Code, FTC guidelines and social media engagement recommendations.