Magnolia Rouge – Gooch and Gawler – Photography and Styling by Sarah Gawler and Hannah Gooch

I love the quiet beauty of fall. There is a certain peace in getting back into our routines and appreciating the slowness of fall rhythms. In addition to my own routines, what I'm sensing around me right now is how we experience fall organically in the Northwest. Perhaps fall feels different to you, wherever you are in the world. But still, I think there are lessons to be found in the seasons no matter where you are.
Town & Country
I love the dropping of the leaves and the kaleidoscope of changing colors that are normally associated with fall, but we have a lot of evergreen trees in our neighborhood that quietly offer us lush greenery year round. We are surrounded by mountains that haven't yet been covered in white snow, but they are there quietly forming the backdrop of every day in all their majestic beauty.
It can be easy to take for granted or even miss the quiet beauty right here in front of us as we are rushing about our day.
There are bodies of water all around us all the time, but this time of year the waters are more still without all the activity from boats and summer recreation. The rain hasn't moved in for good yet, so we don't hear the pounding drops on the roof or the puddles on the sidewalks. There are definitely some gradually changing colors and dropping leaves, but many organic things have simply paused for a moment.
There is a certain quiet stillness around us that is almost like a gentle reminder to slow down and notice, to see all that is good and beautiful right now.
Even the wood piles outside the doors tell a story, all stacked and ready to warm our houses as the chill in the air grows more crisp. Their quiet message is meaningful and even symbolic, reminding us it is time to settle in and provide a warm and safe place to nurture our families.
The softening shades of whites, greens and browns of fall are a quiet nod to the changes of the season — not too much, not too fast, and not too little. It's a good reminder that what we have right now is enough.
The hydrangeas have quieted down, evolving from their brighter energetic hues to the most beautiful soft shades of green-blue and soft pink. The changes come so slowly and gently but if you don't stop long enough to look and appreciate the beautiful simplicity, you can miss these fleeting moments of all that is lovely right now.
Christiane Lemieux – Dwell Studio
We are invited to a fall table to slow down awhile so we can savor scents and tastes and enjoy the company of good people.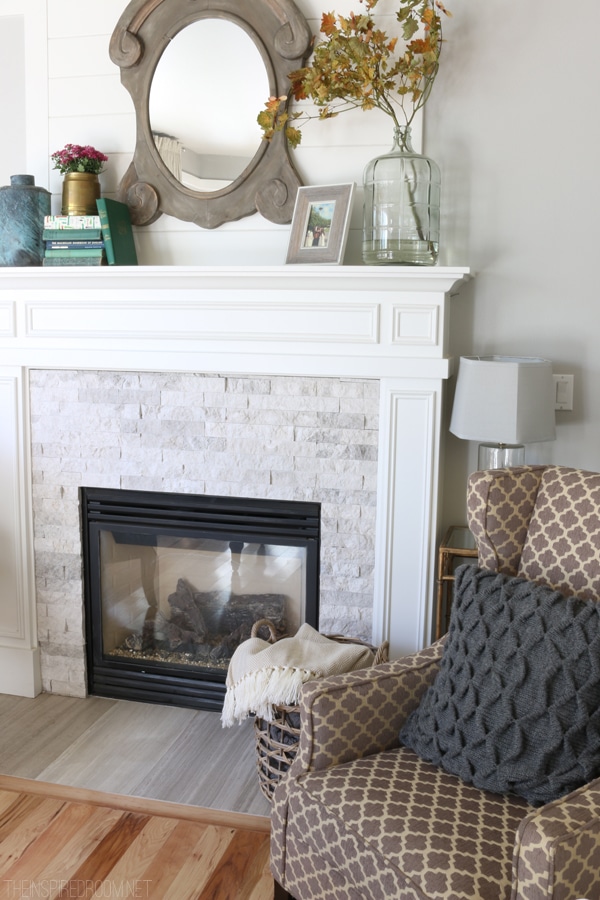 Puttering around the house adding textures and cozy elements is a quiet and simple pleasure we can enjoy no matter how the seasons change or evolve around us.
My daughter Kylee's Instagram
The quiet sound the leaves make as they crunch and float around the sidewalk whisper a gentle reminder that change is in the air, but savoring what we have right now is how we prepare for all the good things that can come through a new season.
Do you enjoy the quiet beauty of fall?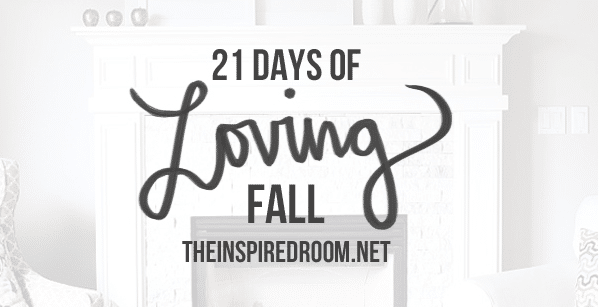 If you missed day one of Loving Fall, you can find it here! This is a special periodic series going on through October and November!