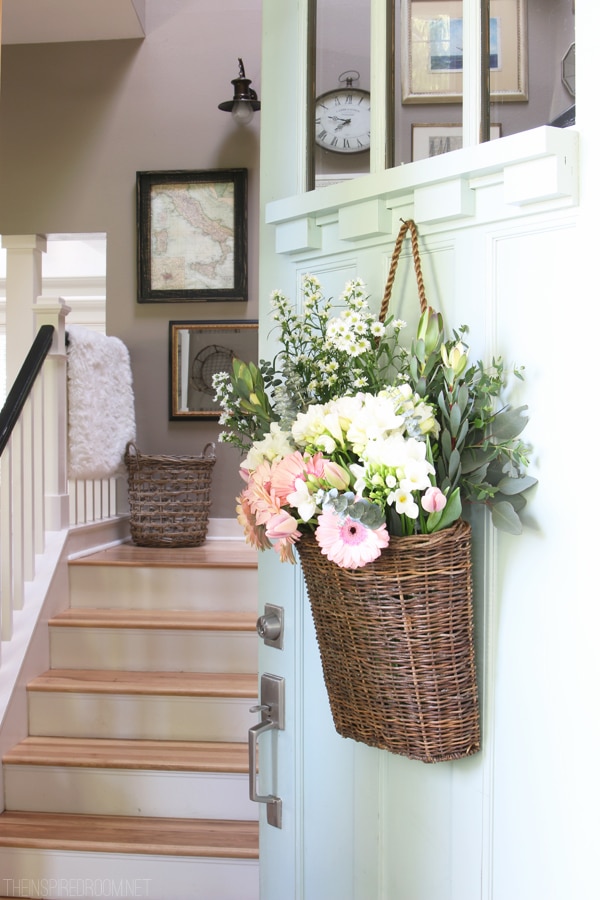 I  took a little jaunt to the market the other day (such a strange word, jaunt?). Anyway, there's a market up in Poulsbo not too far from where I live that I love shopping at. It's mostly food but they have a fun little flower area. I love looking at their spring blooms. They had such beautiful colors and varieties of flowers and greenery I couldn't help myself. I kept picking up new stems, trying different combinations and texting photos to my daughter Courtney showing her how delighted I was with all the colors and shapes. She's used to my exuberant texts when I find pretty things and is always so gracious to stop what she is doing and have fun discussing important matters like flower combinations with me. Soon I found just the right ones!
Note to self: PLANT MORE SPRING FLOWERS IN THE YARD for cut flowers. Must.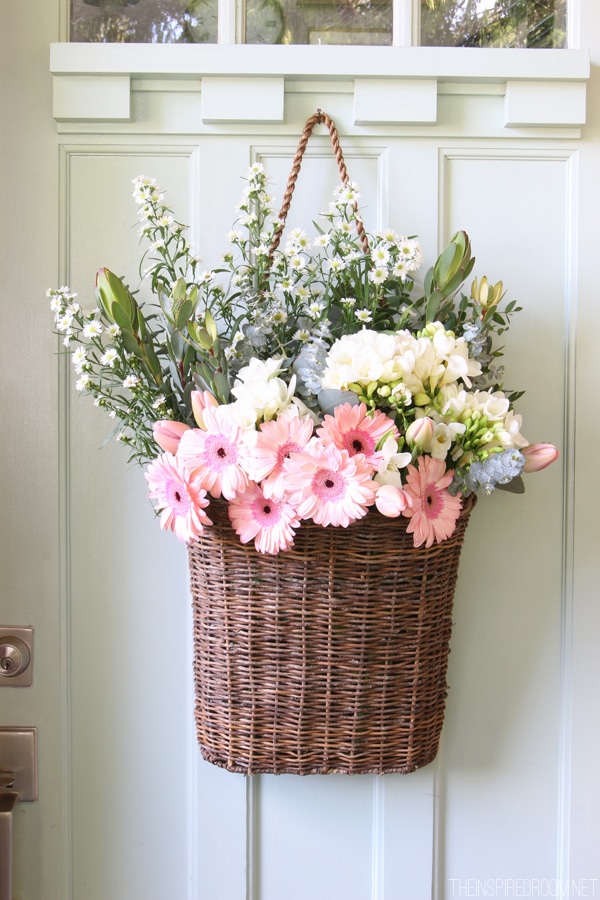 **Get this door basket here!**
When I got back I removed the winter stems out of my door basket, filled up three jars of water in the basket and put the springy blooms in. Instant JOY, it just looked so pretty! I was so inspired by the door that I cleaned up the porch and got rid of some random things that were on it (including a moment of shame, a tiny shriveled moldy pumpkin hiding behind a few planters, awesome — that's happened two years in a row now!).
It only took a few moments to spruce up the porch and door, but I was so glad I took the time. Sometimes I feel like we are so quick take care of everyone and everything else that we don't always take the time to treat our home or ourselves to the TLC we deserve.
So, if you haven't already, let's say goodbye to winter!

Go treat yourself to some pretty flowers this week.
 If it's still snowing there (I'm sorry!) you definitely need some spring blooms on your table.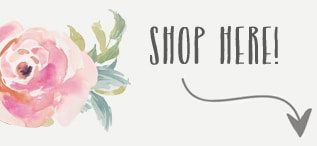 Find similar hanging door baskets by scrolling the arrows above, or the closest one to mine here!