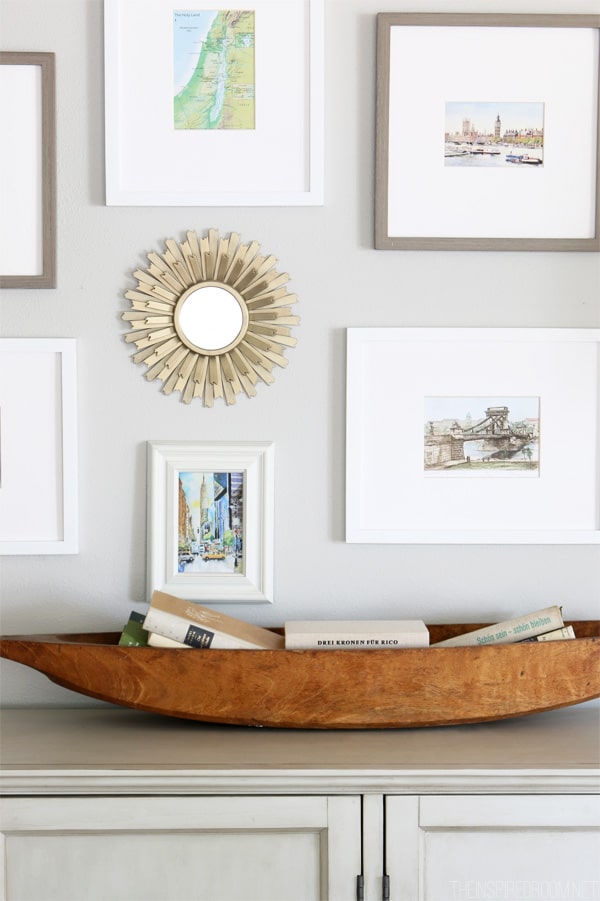 Recently, my husband and I were enjoying an afternoon together window shopping in Poulsbo. There are quite a few fun little shops there we like to peek in every once in awhile. We stopped in an antique store we hadn't visited for a long time and on our way out, we discovered this great antique wood "bowl." The shape of it reminds me a bit of a boat, but it is probably considered a dough bowl.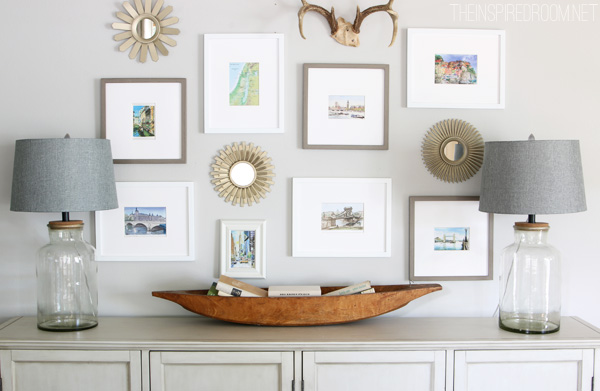 I had been keeping an eye out for something substantially sized and the right shape to sit on top of our console cabinets. The cabinets are long and not very deep, so I knew right away that this wood bowl would be perfect! I think it will be so fun for seasonal decorating, and even as a centerpiece on my dining room table filled with plants, fruit, shells, and just about anything else that strikes my fancy!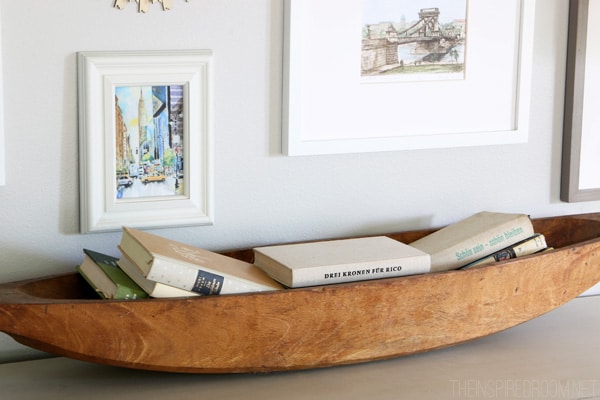 This week I looked around to see what I had as my first attempt at using the bowl for display on the console. I saw a little stack of books I had found at a second hand store a few weeks earlier and decided to see if they would fit! Why not? Sure enough, the books fit! So for now the bowl is a charming little "tray" to corral books.
Don't you just love finding an old treasure and putting it to good use?