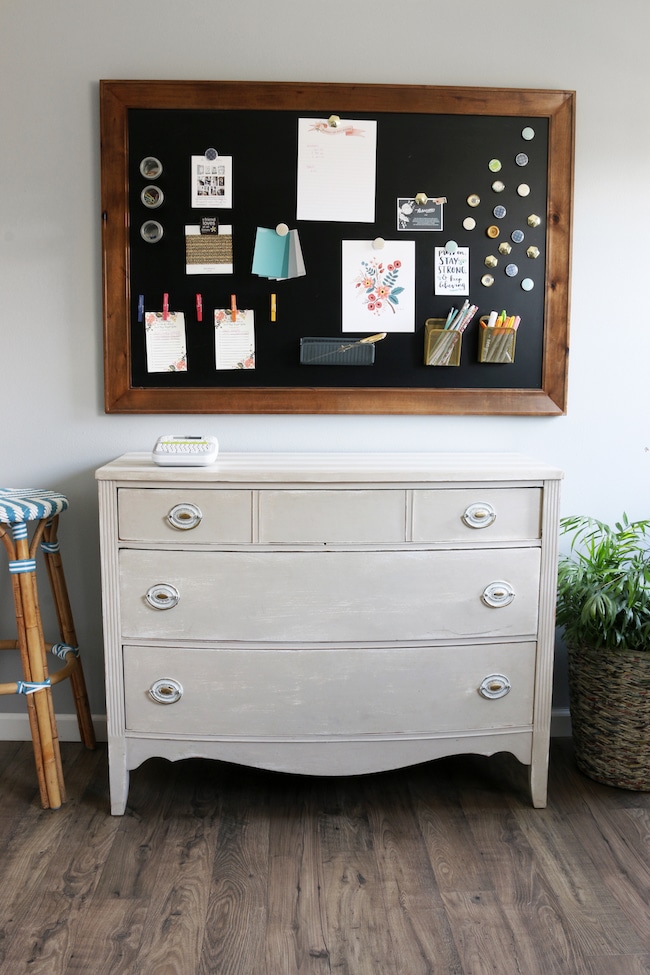 Years ago, I was drowning in papers. I didn't have a plan or a system. Every time more paper came into the house, I was too busy to deal with it, so I set it in a pile for later. When more paper entered the house, I simply started a new stash. If I remembered a bill needed to be paid, I dug through the papers in hopes of finding it. Sometimes when I was tidying up the house, I would grab all the papers from the piles and throw it in a bag or a box to deal with another day. My dresser and desk drawers started filling up with paper. My closet had boxes of papers to "deal with later." The problem was, I didn't set aside time to deal with it later.
Finally I realized I needed an intervention. I needed to end the chaotic paper clutter cycle. While my house was clean and looked orderly, the closets were filling up with boxes of miscellaneous papers! I didn't have enough room for our clothes or other belongings.
I realized I needed to create a system to better manage paper. It wasn't going to be an overnight fix, but my habits were going to change immediately.
Here's what you need to kick the paper clutter, once and for all!
1. Gather the essential tools.
A household shredder
A recycling bin
A simple filing system
A phone calendar or a wall calendar
2. Create a simple filing system for papers you need to store long term.
When paper comes into the house, you need to know exactly where it is going to go if you are going to deal with it efficiently.
Set up a simple filing system for papers you know you need to keep like medical records, tax documents, insurance documents, loan documents, receipts and warranties. Don't make it too complicated and only save what is really essential. While you can use a scanner, in order to jump start my progress and simplify it, I decided to start with a paper file system first. Paper files are simple to use and affordable. I knew I could graduate to a scanner eventually when I was ready to invest in and tackle a new system.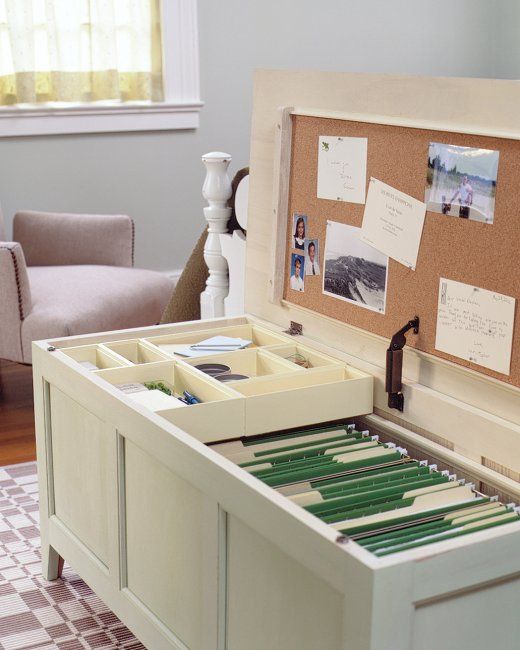 Martha Stewart (see the instructions for how to make this mini-office in a chest here!)
3. Set up a plan for information you'll need to deal with soon.
Whether you have paper bills, party invitations, school calendars or other reminders in your home, you'll want a system for what to do with them. Get in the habit of organizing your schedule electronically by using your phone or computer to alert you to upcoming dates. While it takes awhile to form a new habit of organization, electronic calendars and reminders can eliminate paper clutter and keep you alerted to activities. Conversely if you prefer paper calendars, you can use a paper calendar and bulletin board if you get into the habit of checking it daily as well as tossing out the old papers at least once a week.
4. Set up a paper sorting station.
The main mistake in handling paper pile ups begin at the door. Do you have a system in place to deal with the daily mail and paperwork from children or organizations? Avert the paper crisis by knowing exactly where to go with each piece of paper. Set up a place where your bills go to be paid. Put a shredder and recycling bin near your mail sorting station so you'll be able to immediately deal with papers you don't want. Give each family member an inbox. Once you have a sorting system, you'll never again need to have a miscellaneous pile to "deal with later."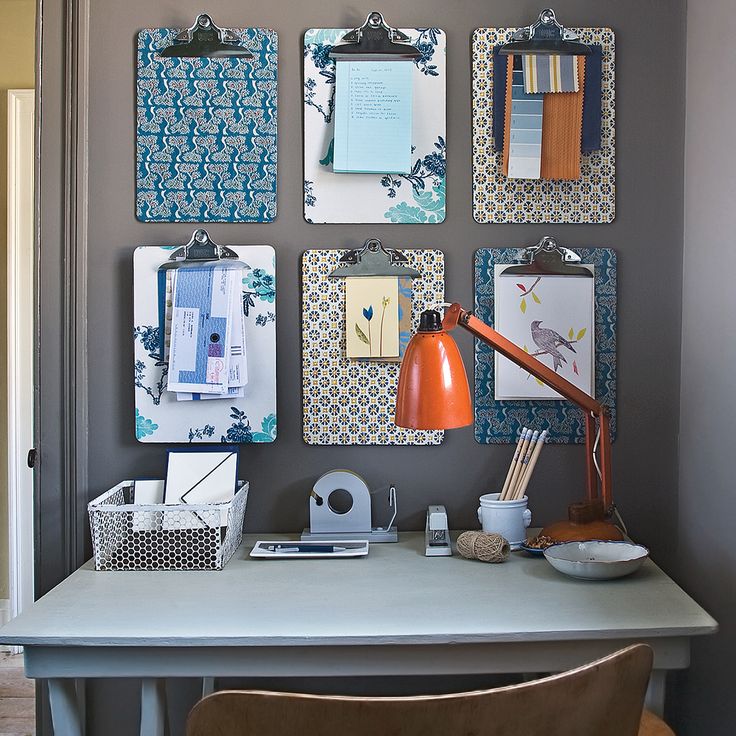 Martha Stewart
5. Bring all your piled papers together in one room.
Get ready to deal with past pile ups. If you have closets and drawers full of papers, empty each closet and drawer and bring all the paper into one room near a shredder and recycling bin. Yes, it will feel overwhelming. But you'll be empowered to succeed when you see how many papers have been stuffed in hiding. Your closets and drawers will feel open and decluttered, inspiring you to never let paper clutter pile up again. Your paper clutter will only be in one room, inspiring you to make and see progress.
6. Start a new habit. Shred, recycle and file every day.
From now on, when paper comes in to the house, don't set it down or stash it for later. Take action. Go immediately to your mail sorting station and shred or recycle almost everything that comes in. If it is a bill or something that you will need later, put it directly where it belongs. If you aren't sure where to put it but you know you need to keep it, create a designated file for those papers so you'll know exactly where to find it and what to do the next time something similar comes into the house. Don't pile papers for later, deal with all paper immediately.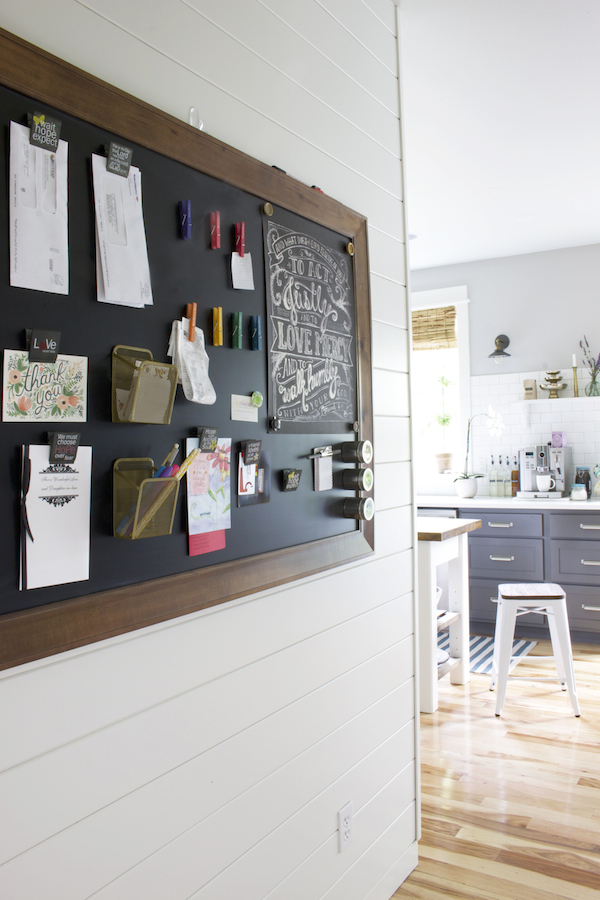 Similar Framed Chalkboard
7. Rid your home of old paper clutter.
One by one, tackle the backlog of papers from the bins, boxes and stacks of papers you pulled out of the drawers and closets, until you have no more paper clutter! The more you shred and recycle, the easier it will be to maintain your files. A fast way to rid your home of paper clutter while protecting your private information is to drop it off to a local shredding service.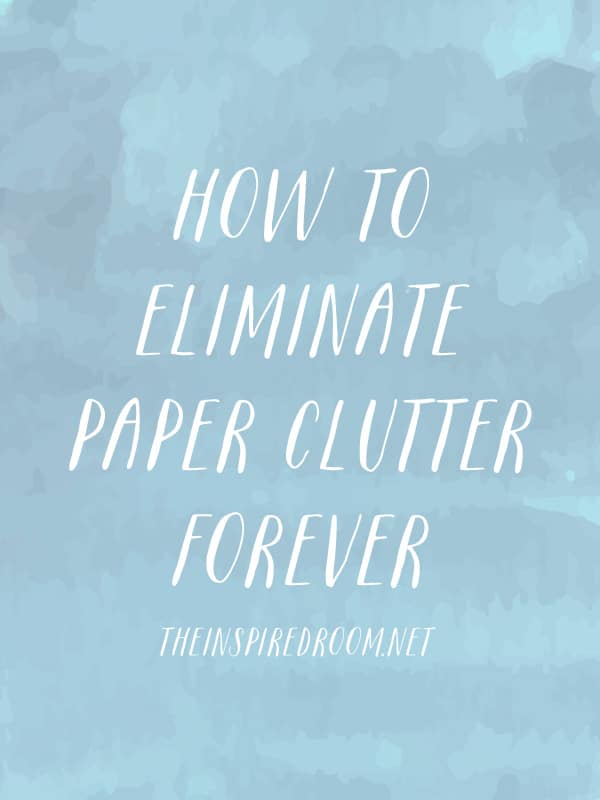 Are you ready to get rid of paper clutter, once and for all?
If you struggle with clutter, I can empathize! Let me offer some insightful ideas for altering your habits while efficiently decluttering and organizing your home so that you can really enjoy living there. You'll be inspired to create a place for the things you love and the breathing room to pursue your dreams and engage in life with the people who matter most. Order my book Make Room for What You Love at Amazon!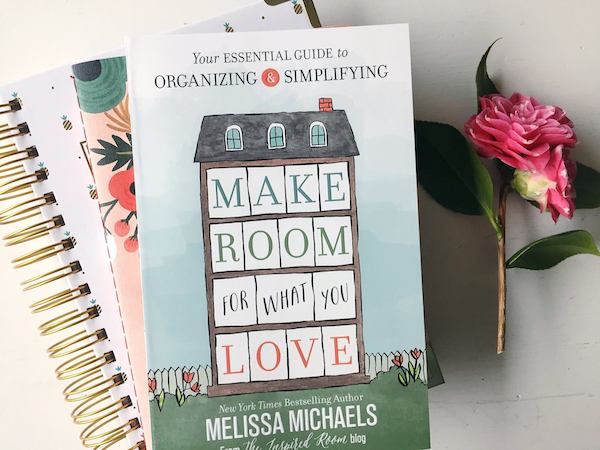 For more inspiration, check out my book Simple Organizing at Amazon!