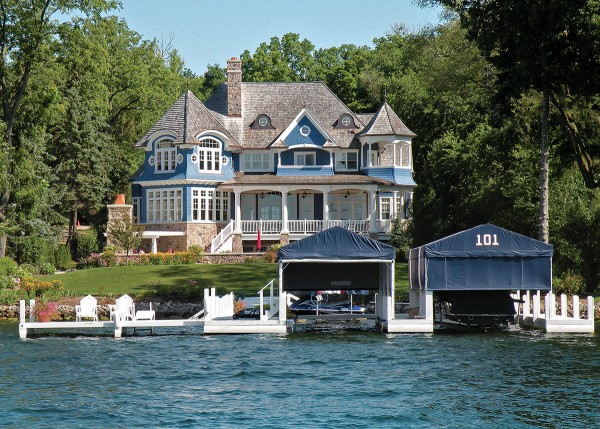 Oh, hello, cute blue house on the water. How charming you are!
I  know. It's me again with another beautiful house. #sorry #notsorry. You know I can't help it. I just LOVE houses, I just get all giddy when I see one that takes my breath away and I just have to share it with SOMEONE. And that someone is you guys :). Isn't it amazing? GLORY! I'm sure you feel the same way!  I mean. Honestly, isn't it perfect?
Maybe this is just like your house. Maybe it IS your house. It truly is beautiful. It's so fun to look and dream, but then I just smile and nod and say, how wonderful for them. That's certainly their dream house, alright. Ha.
Then after I gaze at how beautiful it is, I go back to my own little corner of the world, sulk for a moment (I KID!), tidy up the kitchen and remind myself of what I love about what I already have. I am not settling for anything less than exactly what I need and love. The people I love are here, the memories are here, the home we are building together as a family is right here. That's more than enough.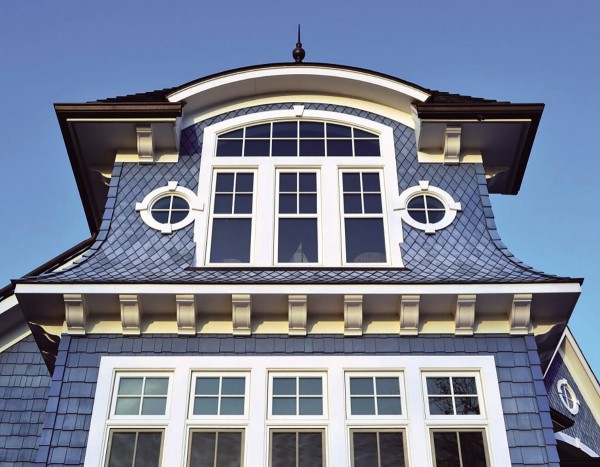 But, let's just be honest. I also wouldn't mind a house that looks like this. Ha! And if you want it, it is up for auction this Tuesday with no minimum bid! If you bid and get it, will you invite me over? I promise to do the same if they would accept my bid :). The house is on Lake Geneva, Wisconsin.
If I lived here, I know I'd be out on that dock right now sipping fruity drinks and dipping my toes in the water. Living the life! I grew up in a wonderful waterfront house, so I know it's awesome. I would happily return again if that was the next chapter in my story! My mind is always dreaming, but my heart is truly happy to be right here in this place and this moment. That's really the best place to be, isn't it?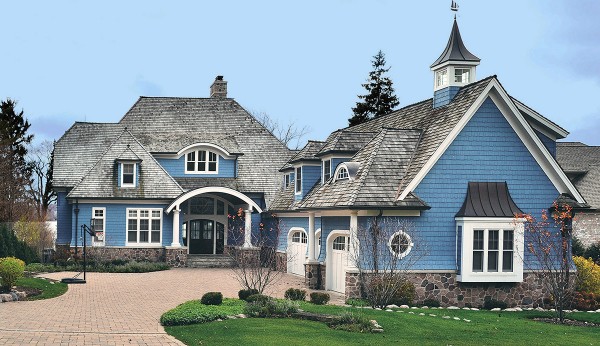 Here's a little peek at the inside (below) just so you know it isn't just pretty on the outside. It has an amazing view, an indoor AND an outdoor pool too. So, really, it's like a resort. You'd be on vacation without even leaving home!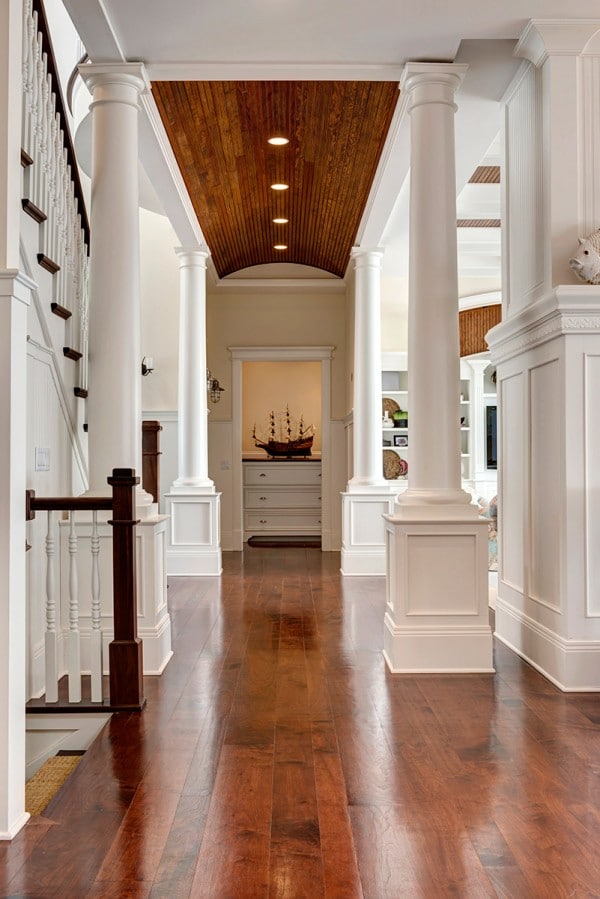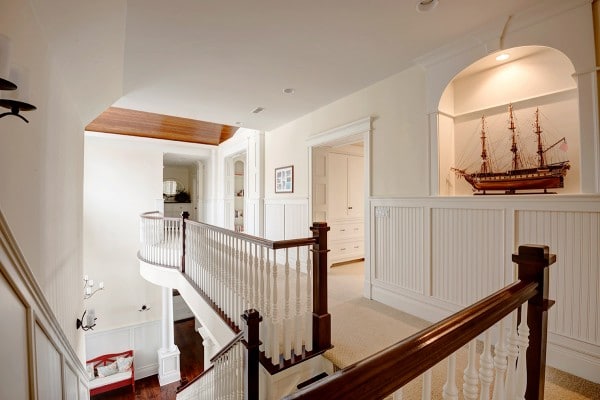 There are tons more photos of the interior here.
So what do you think? What would you be doing right now if YOU lived here?
Remember, we're just having fun with this! If I lived here, at least in my dreams, there would be no financial worries and no maintenance involved. Let's just dream a little!

Click here to see all of the "If I Lived Here" posts!