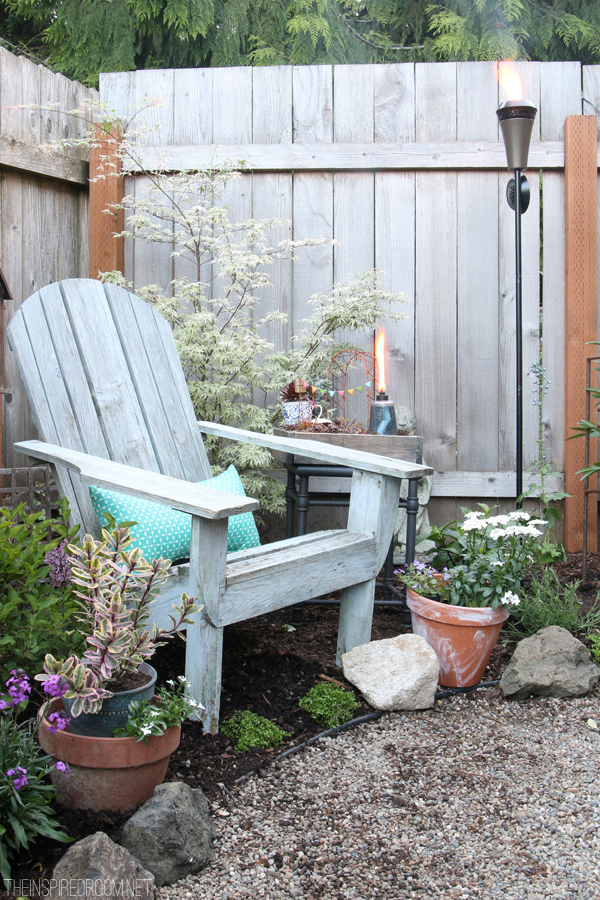 This post was created in partnership with TIKI® brand. All photos and opinions are my own!
I love creating special backyard spaces. My little "secret garden" corner of our yard is far from finished, but I dream of the day it will be bursting with plants so I can have a lush private oasis for entertaining and relaxing. But why wait for the perfect conditions? It really doesn't take much to pull together the space you need for a fun and memorable party. Whether you have a large or small yard (or even a deck or patio!), a small corner can be easily transformed into a charming space for a party or even a quiet dinner for two!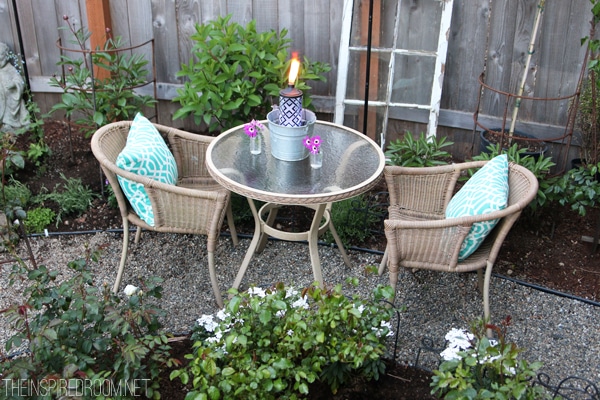 Here are five must-haves to create a memorable party destination in your own backyard:
1) Tuck in seating and tables.
Tuck small tables, chairs and benches in corners or along a pathway to provide a quaint location to sit and serve appetizers, dinner, drinks or dessert.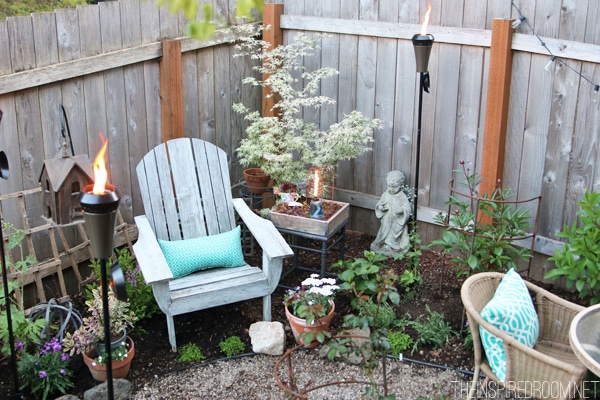 2) Add flowers and plants.
If your yard or patio is looking a little barren, add a few plants to nestle in the seating area. A mix of plants and flowers of different heights will create interesting layers. Container gardens offer additional opportunities for flowers and greenery. Small vases can hold cut flowers on tables.
3) Set a warm inviting mood.
For an evening party, lighting will make your space more inviting and romantic!  TIKI® Brand torches and lanterns can line pathways and table tops to not only light the area, but create a festive party atmosphere to welcome your guests.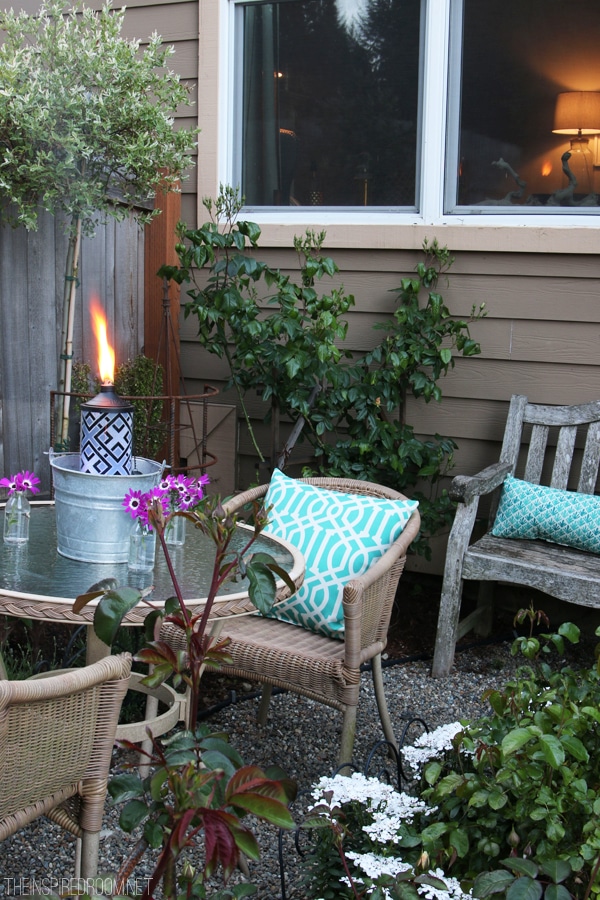 4) Color and Pattern
Add more color and pattern to liven up the yard with fun outdoor fabric pillows on chairs and benches.
5) Music
Turn on some music to set just the right mood for your festivity! Keep the volume low enough so your guests can easily chat, but loud enough to bring a little more energy to your party.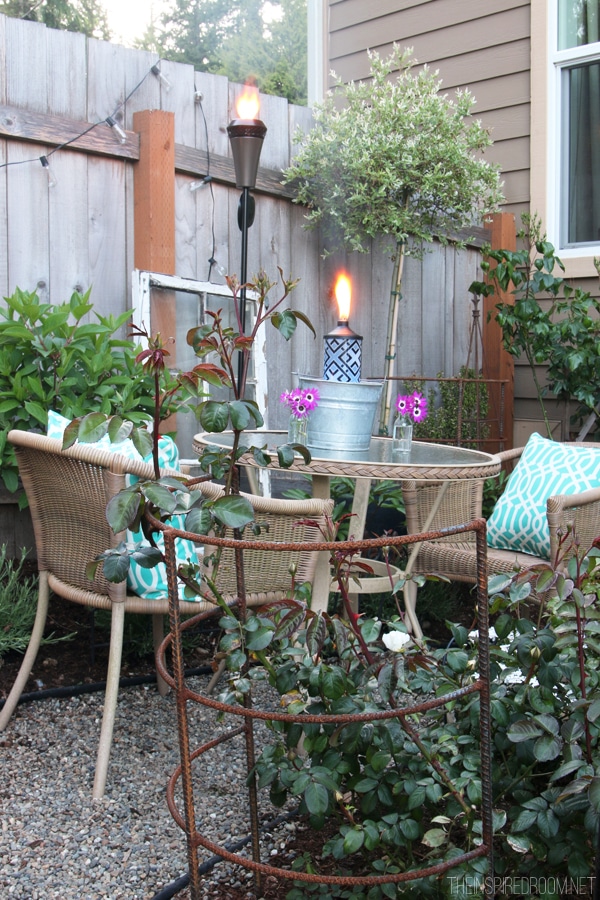 Is your backyard ready for simple summer entertaining?
PS. These images were taken weeks ago and my garden is now bursting with flowers! YAY! I'll have a secret garden update soon!