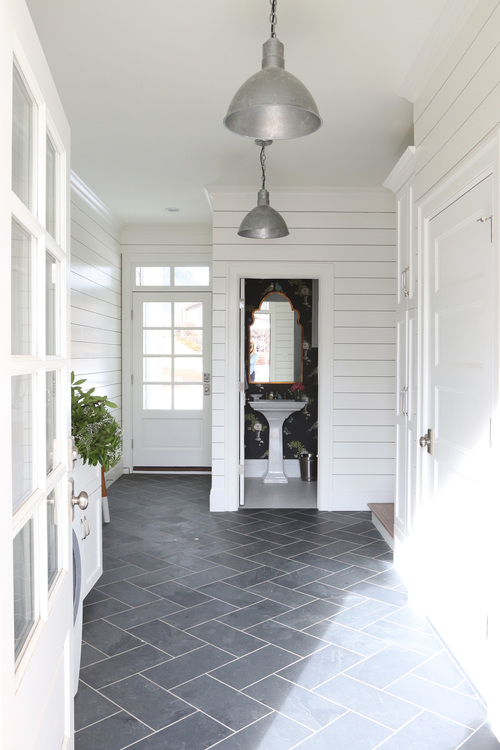 Inspiration photo from Studio McGee – Midway House
When we first saw our new house, my mind started spinning with questions! What could this house be like? What does this house want to be? What do I want this house to be? If you buy or build a house that is the exact style you want it to be from the beginning, or one that you plan to preserve as it is, you maybe don't ask those kinds of questions because the answers are more apparent. But with this house, I felt the questions helped me to think through how we would transform this house into our home.
Being open to 'what could be', and not just stuck in 'what is' is part of the fun (and challenge) of designing a home. Fortunately, this house already had a great start with good bones so it didn't take long before I saw the potential to enhance what it already had going for it and still make it our own. This solid little 1950s house would be a perfect shell to add our own eclectic touch and style, inside and out!
The house itself is in great shape so fortunately it doesn't need to be gutted or changed dramatically from its original 1950s structure. It's a solid house that has a good feel to it already, so at this point we plan to leave the original footprint and basic layout intact while having fun with its personality.
My dream is to retain its original good bones but allow it to evolve into a what I guess I'll call an unexpected modern/farmhouse/tropical/British Colonial/coastal/midcentury home (haha). I think my own influence on this home will work well with what the house wants to be. We'll get along just fine, I think!
My new entry. A blank slate!
Since the entry should set the tone for the rest of the home, I thought we would start by talking about the entry in my house so you could see what I have to work with, and what I envision this space to potentially be!
Of course, the exterior of the house can set the tone for the interior, too, so we'll be working on making the home feel cohesive inside and out. But first, let's talk about the entry!
Let's start out with some pros and cons:
I am thrilled that this home has a designated entry (many of the homes we saw had doors that entered directly into the living room, so even though this is more like a hallway, it's still nice to have a separate space.)
The hall is ready for a fresh coat of paint. While the color almost looks like swine, my daughter Kylee says it feels a little more like…hog.
The front entry is a bit dark, long and narrow but with a little brightening up of the paint and accessories, and possible wood paneling, we think it will be charming!
I love that the entry hall has slate floors, so they will be staying.
The front door is pretty enough for now, but in all likelihood we'll be changing the door down the road.
I for sure will be changing the hardware on the interior doors (it's not original hardware).
There may be a change to how you enter master from the front hall, more on that later.
We will update lighting. Since the ceilings are a normal ceiling height, we probably choose flush mounts.
Even though the room is narrow, there is enough room at the opposite end of the doorway for a small bookshelf or shallow cabinet.
There will be other potential changes to the adjoining hall, more details on that later.

The images you see below (and the inspiration photo at the top of this post) are not necessarily rooms that are the same size or shape as my own entry, but there are parts of each I can visualize potentially incorporating into the space we have. You'll probably recognize familiar elements of my style from my old house; we don't feel we have to change our style to fit with a house, rather we can allow the house and our style to evolve into the perfect mix.
Justin Bishop Interior Design
Studio Mcgee – Midway House
original source unknown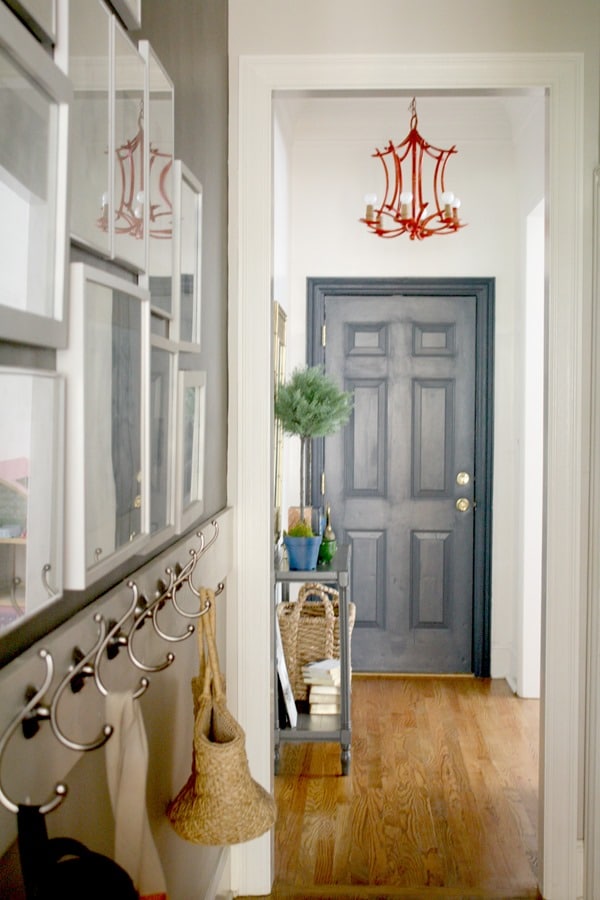 Emily A. Clark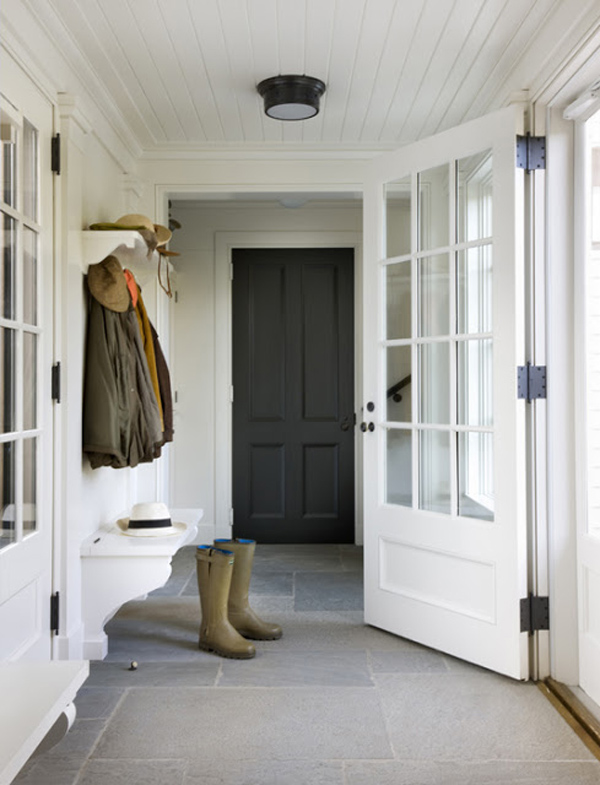 original source unknown

Studio McGee (Lynwood Remodel)
I can't wait to go room by room to show you the elements we are working with and dreaming about for each space. If you missed our video tour, it will give you a good overview of the whole house. Thanks for following along!
Do you ever feel stuck with your house, trying to get it to move from what it is presently to what you'd love for it to become?