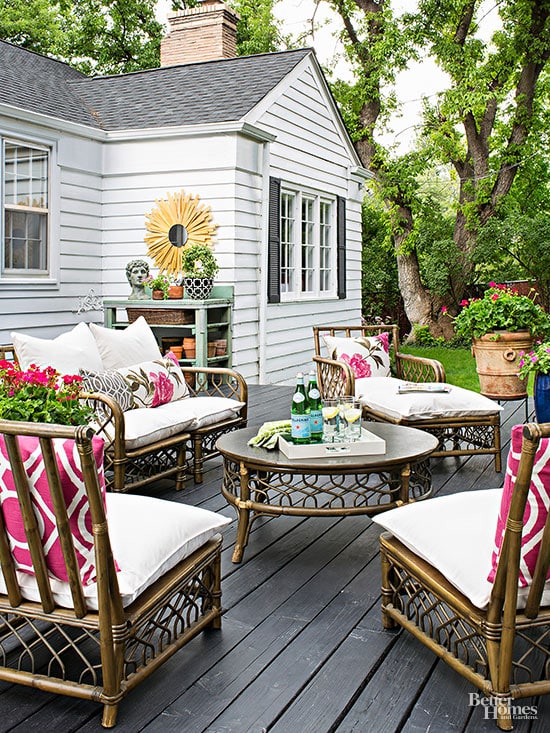 via BHG and Simple Details Blog
As we are in the midst of renovating our side yard and planning our future interior remodel, I've been reminded of one thing you need that will always lead success with a remodel. If you don't have this one thing, you probably aren't ready to start renovating.
You have to have FLEXIBILITY if you want a successful outcome to home remodeling projects.
It's really nice when projects come together just as you expected (that's definitely a good goal), but being prepared in advance for a few unexpected experiences definitely makes the whole process less stressful and more successful.
Being flexible means you'll be less stressed.
Last week I was told our concrete would be poured. It wasn't. That's not the contractor's fault. It was the weather's fault. If we had a big party planned for next week, we would've been totally stressed by the delay and the mess.
We have been inconvenienced by not having a fence around our yard, by having contractors outside of our window (and inside when we've done interior work in the past!), we had rats in our garage, we have stuff laying around outside that won't be cleaned up until the projects are done. Remodeling projects often come with chaos, mistakes, messes, delays and rescheduling of contractors, so the ability to go with the flow will give you a greater sense of control.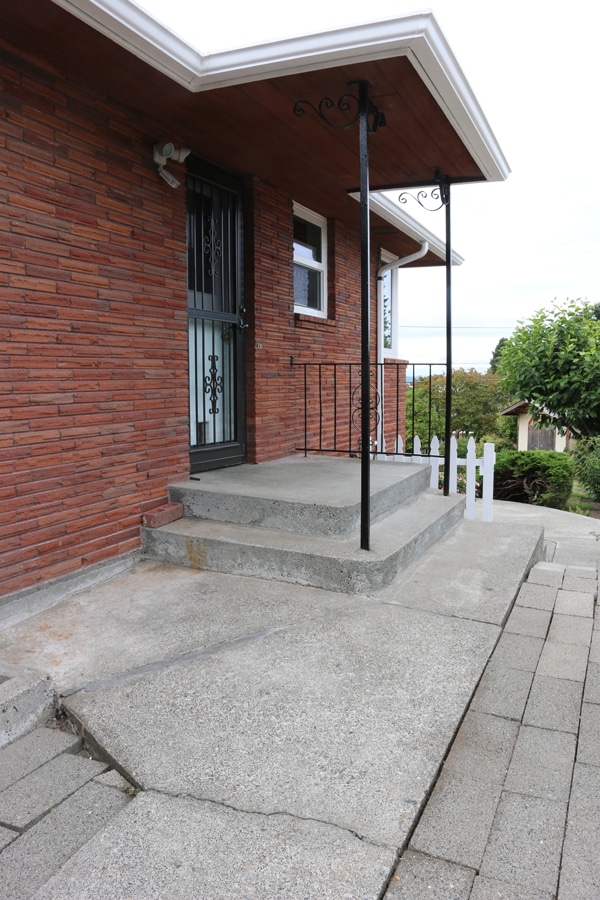 Being flexible offers you opportunities to make better decisions. 
As our project got underway, it became clear that the existing porch we had originally planned to keep wouldn't look as great or flow as well into our new patio or steps. If we left it as it was, we'd be somewhat disappointed in the finished project. We really wanted our porch to be attractive next to our new concrete and of course, next to the dream Dutch door. : ) That future visual sealed the deal for us, ha! Being flexible allowed us to make the right choice for this project.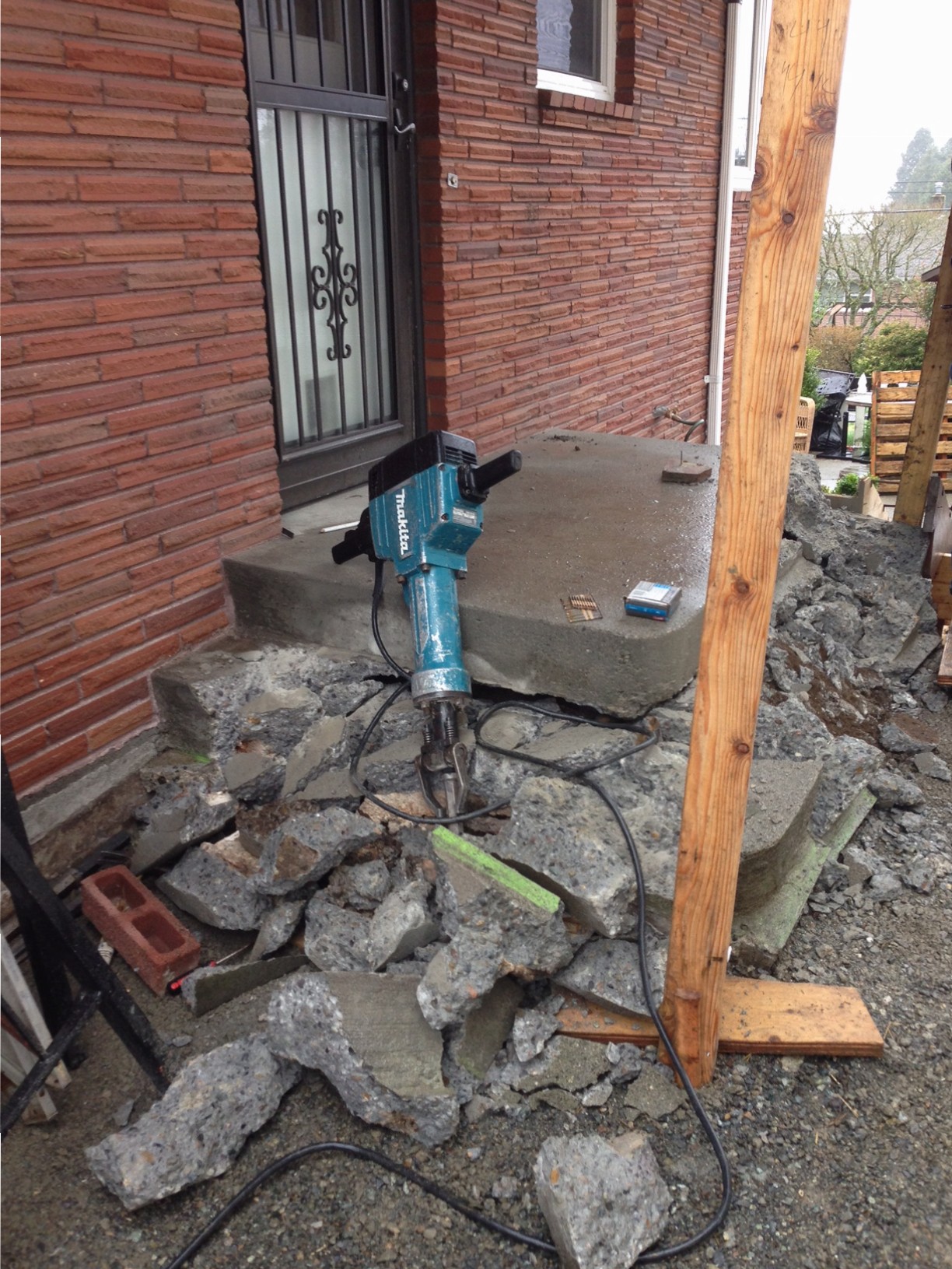 Being flexible allows you to correct mistakes and not perpetuate more problems.
We wished we had made the decision to redo the entire porch when the rest of the concrete was removed, but our budget conscious side had originally resisted doing more than seemed necessary. And darn, that delayed decision and lack of careful planning cost us more money. Being a little flexible with your design plan and budget helps you to swallow your pride to correct the mistake. Flexibility allows you to be confident in your new decisions so you'll avoid additional problems that you may eventually regret.
Being flexible helps you to navigate the decisions without a breakdown.
Unexpected things happen when you remodel. Decisions need to made. Sometimes you realize as you go that you want or need to do a bit more (or less) than you originally planned on, you and your spouse might disagree on decisions, or your contractor might find a problem he didn't expect. Flexibility will definitely help you to navigate the unexpected and maintain your sanity.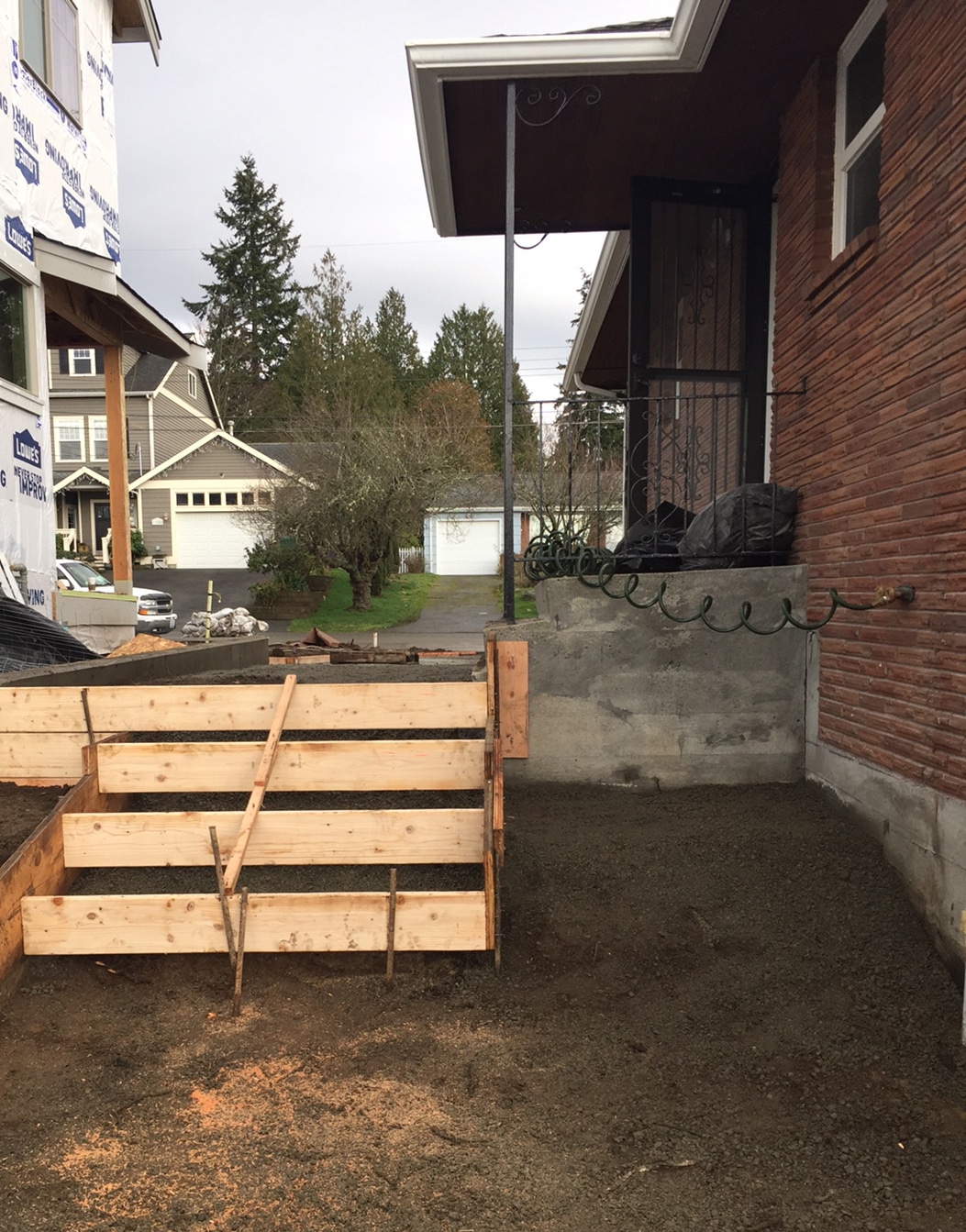 You save money when you are flexible with expectations and creative with solutions.
Being flexible means you can save money along the way, too, and still end up with a great project! Sometimes you save in the long run because you are able to group projects together to save on labor costs. But flexibility doesn't always mean you have to do more or spend more money to get the results you want. Flexibility while maintaining a budget means you will be creative with solutions and complete projects at a pace and timeline that makes sense for your family.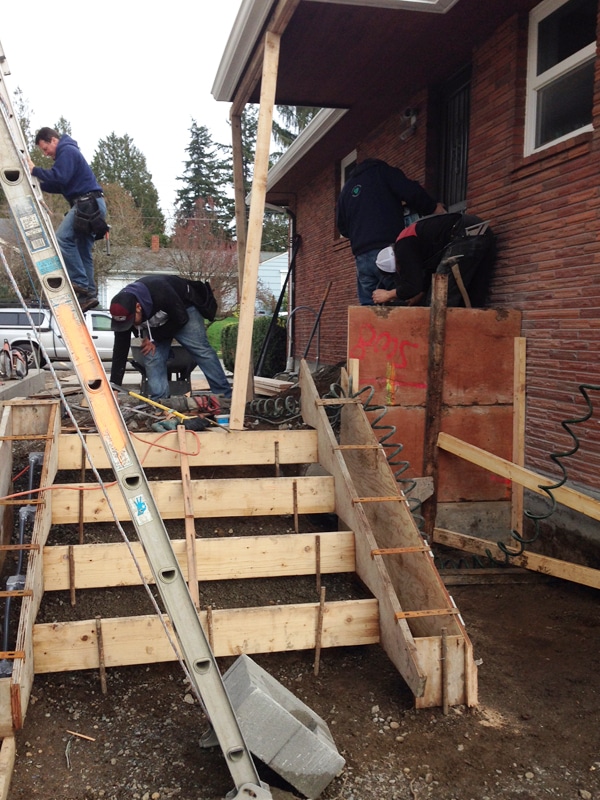 Wanting to finish the side porch now means we need to be flexible. We stay on budget by being totally fine with choosing not-as-expensive concrete surfaces as opposed to insisting on finishing with beautiful stone work. It means we will save additional projects in this space for a future time. It means we had to limit this project to the side porch this year, and not go on to the back patio or the front porch until we were ready to tackle another project. It meant we had to start our renovation outside instead of inside.
When you have a big vision and want to do ALL THE THINGS now, it's hard to be patient and content on a budget! Flexibility means we will be able to do the best we can with what we have right now and be grateful for what we are able to do (rather than be impatient about what we can't do or be tempted to overspend).
Renovating a house inside or out can be a stressful (and expensive) experience, but the more flexible you can be, the better the end result for your project, your family, your budget and your sanity.