Calling all home decor lovers (and I'm just guessing we are probably ALL home decor lovers around here?)! I have really great news about my coloring book. It looks like Amazon will be releasing The Inspired Room adult coloring book early! You may even get it next week if you already pre-ordered or if you order it now. I'm SO excited about that!
This adorable home decor adult coloring book is only $8.80 on Amazon right now, WHAT? That's a crazy good deal, retail price is $12.99. If you don't find it locally where you see other coloring books sold, would you do me a favor and let the store buyer or owner know about this one? I would appreciate it. There are very few interior design coloring books like this out there so I really want people who would enjoy it to be able to find it.
Besides being a fun way to relax (trust me, if you haven't colored in years coloring will take you back to carefree relaxing and creative days of childhood!), it is going to make an adorable gift. This would also be a super fun way to bring your girlfriends together to spend time around the table chatting and coloring.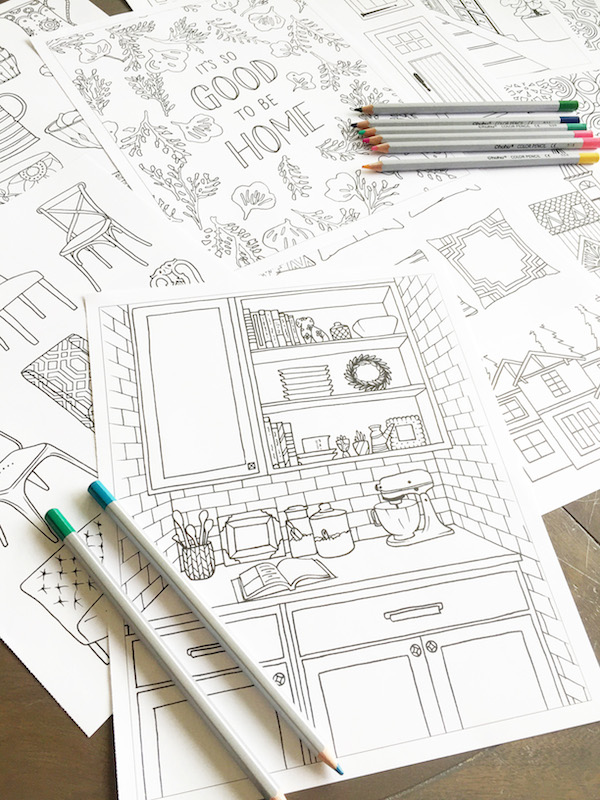 I'm really proud of how this book turned out, it is such a great quality coloring book with super adorable artwork on every page. There are 80 pages, each page is single sided and perforated so you can remove or frame your favorites. You'll find rooms to design color schemes, pages with fun vignettes, furniture, accessories, and patterns to color. You'll even find a few adorably designed quote pages that can be torn out and used as wall art!
My favorite thing about coloring these pages is how you can transform the rooms inside the book simply with your own special color choices! It's so fun to dream up color schemes. My girls and I have tested these out for months now and it's so fun seeing the uniqueness of each of our rooms and vignette pages.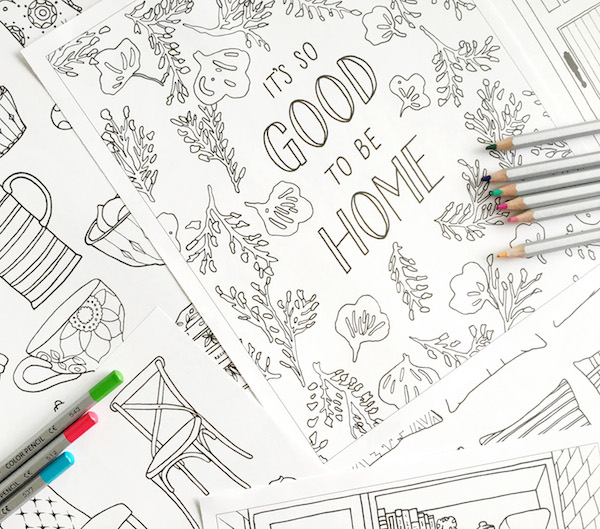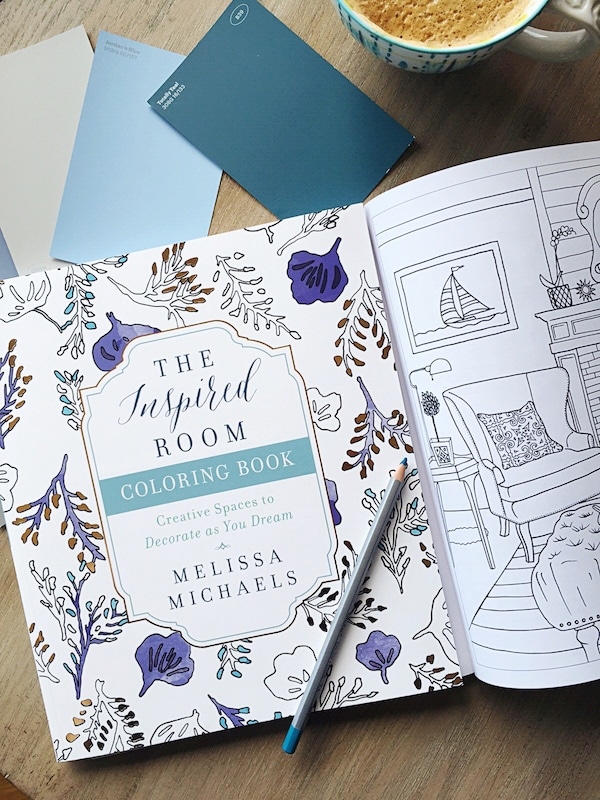 Even if you haven't gotten into the "adult coloring book" craze yet, I think you will LOVE this one. It's a dream coloring book for home lovers like us. I can't wait until you see it! Thanks for being excited about it, too. Who knew I'd ever have a coloring book? Not me, but it so fun to be able to share it with you.
(COLORED PENCILS! For those who have asked before, our favorite colored pencils are these and these!)
When you get your coloring book, will you take a photo of it and tag me on Instagram @theinspiredroom? I have a special hashtag so you can show off your coloring pages. I'll be regramming images of your colored pages on Instagram to inspire others, so be sure to tag #TIRColoringBook on Instagram so I can find your images!