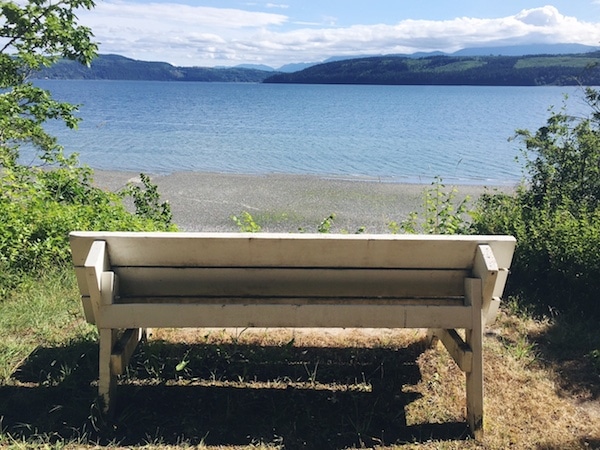 Hi friends! Last week our family went on a little "beginning of summer getaway" to one of our favorite spots in the area, Port Townsend. If you haven't been to Port Townsend, it's an adorable coastal town just a couple of hours by car and ferry outside of Seattle.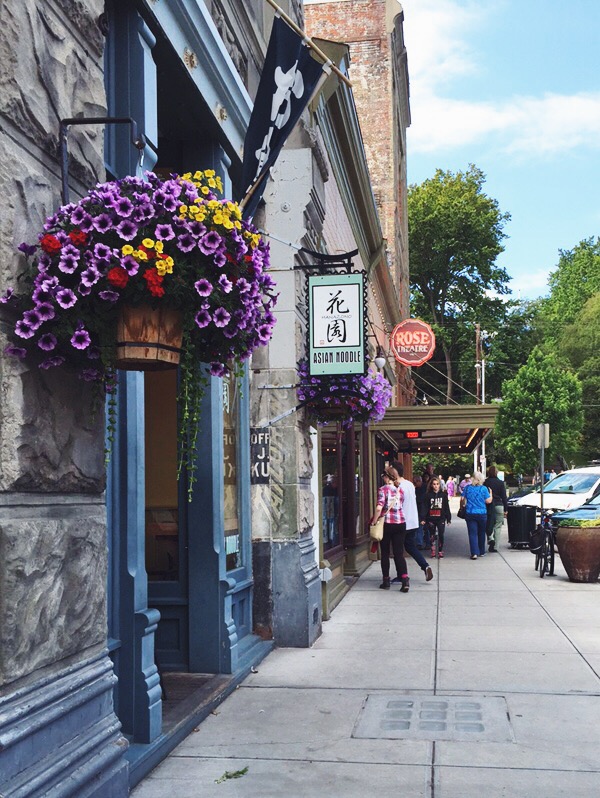 We've been to Port Townsend many times over the years and always enjoy our visits. This post will be a compilation of pics we took on a couple of occasions since I haven't featured this destination before!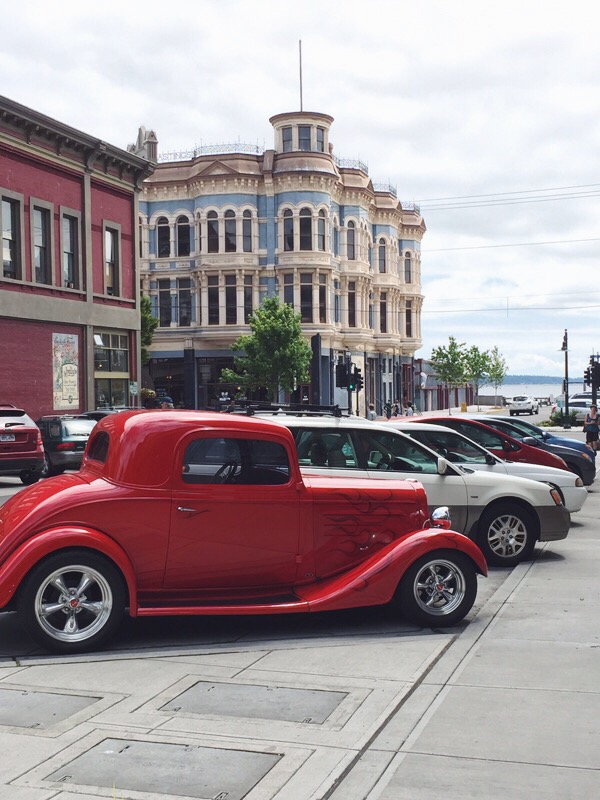 I always love sharing some of our favorite places to travel in my "out to see" series so I hope you enjoy this peek at Port Townsend!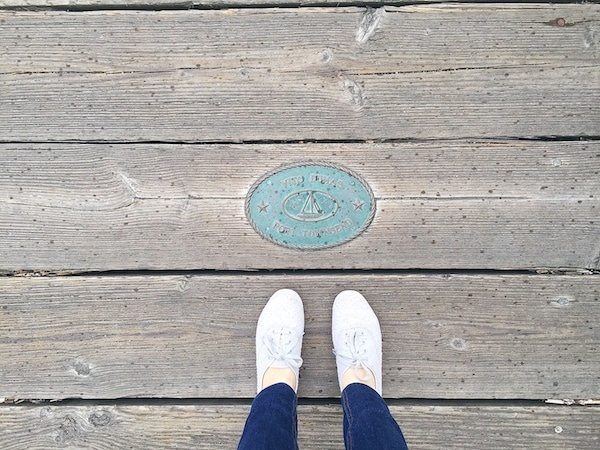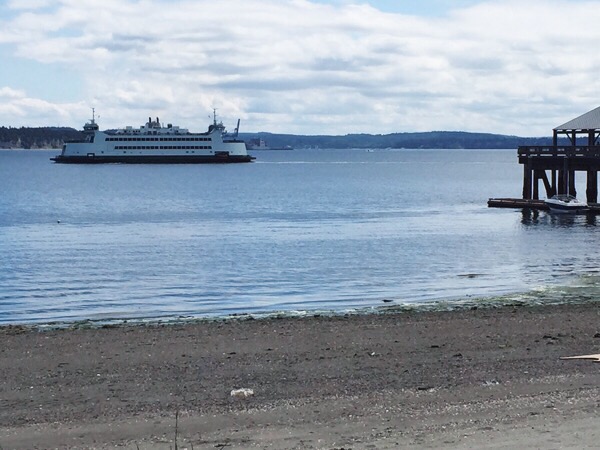 From Port Townsend you can hop a ferry to another of my favorite places, the San Juan Islands and Friday Harbor. You can see a "drive by" of some charming houses from that trip here. It's a fun day trip or a wonderful getaway on its own.
Port Townsend offers everything we love about a fun escape to the coast. Adorable shops, cute beach houses, delicious restaurants, charming places to stay.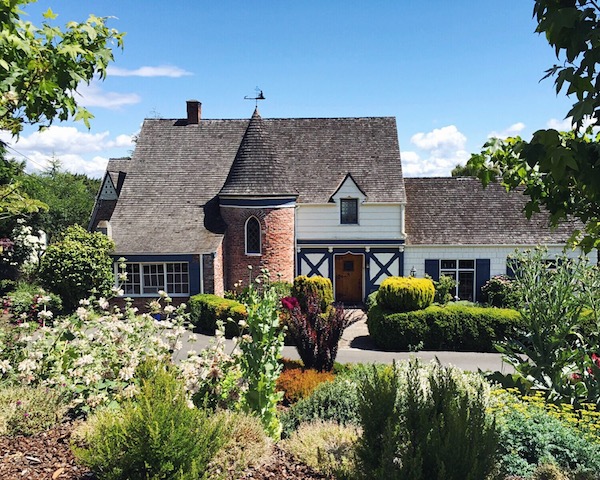 I adore this darling fairytale house found on a hill overlooking the water.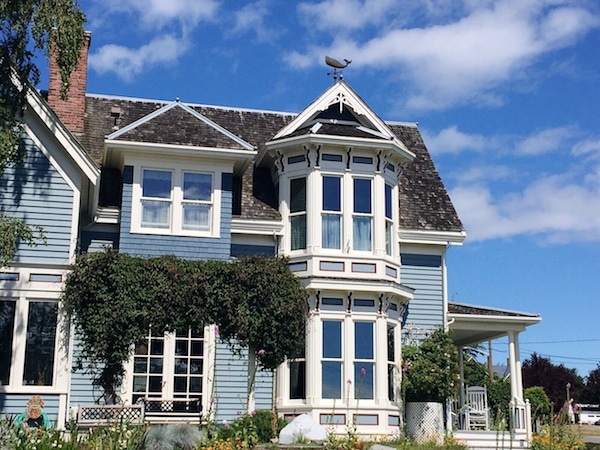 And I am in love with this blue house and THE WHALE WEATHERVANE!
The next few photos are of one of my favorite shops, Conservatory Coastal Home, but there are many stores to check out including neat bookstores, antiques, gifts and clothing shops.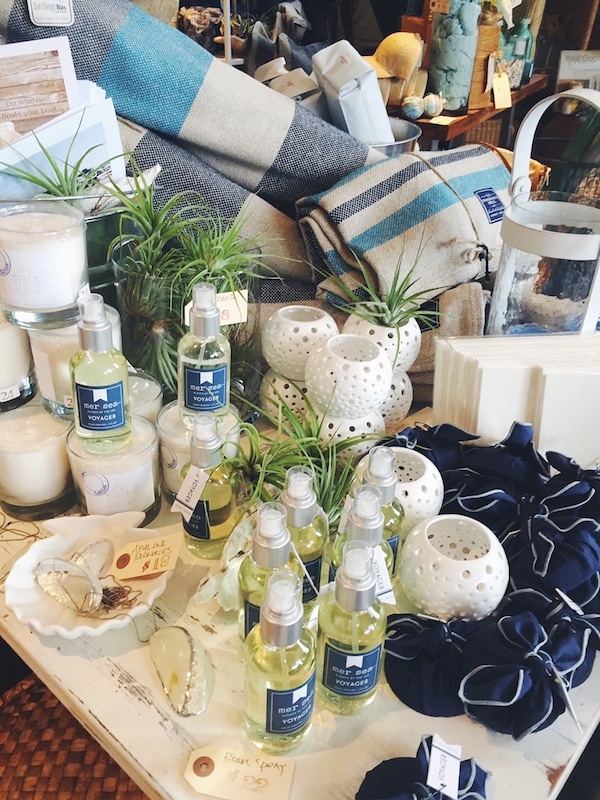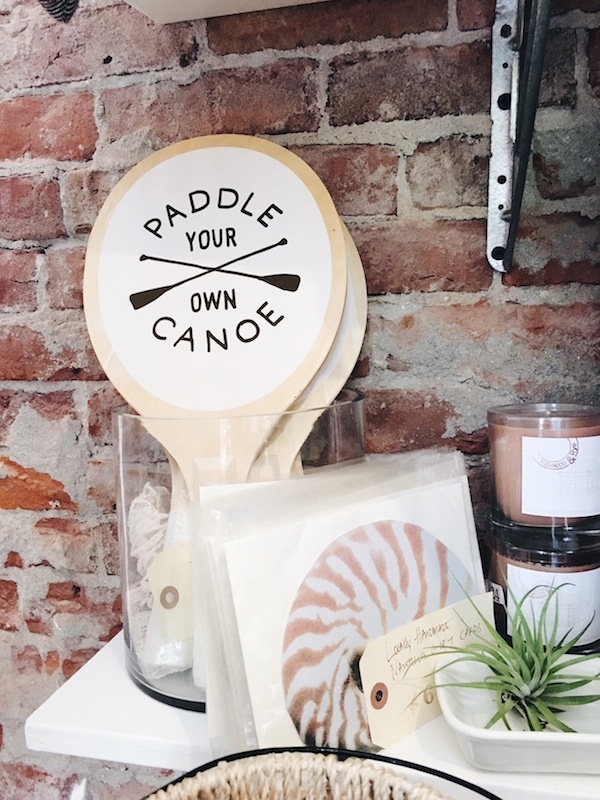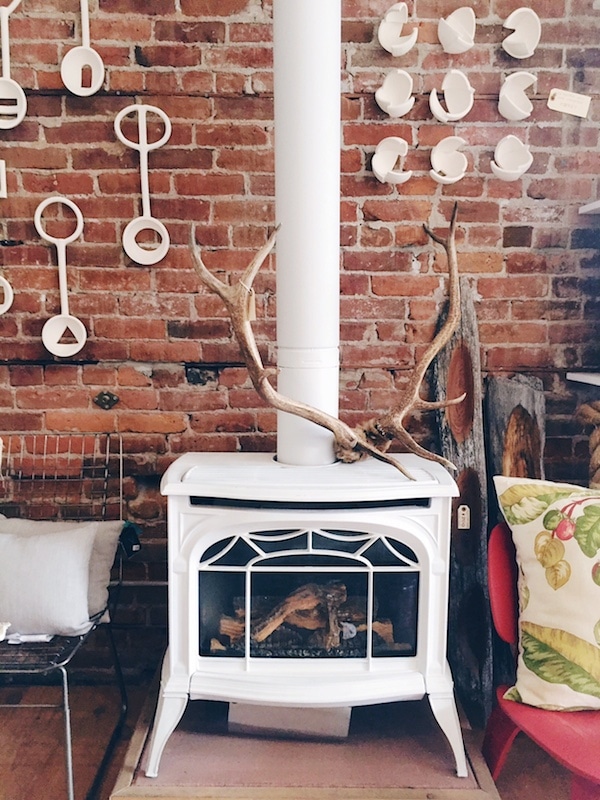 You'll also find tasty restaurants, ice cream and coffee shops and community events like a farmer's market! Something delicious around every corner.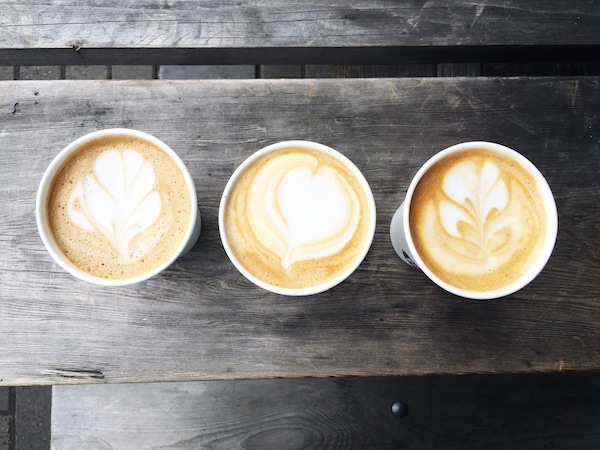 We often went to Velocity Coffee for delicious lattes and pastries.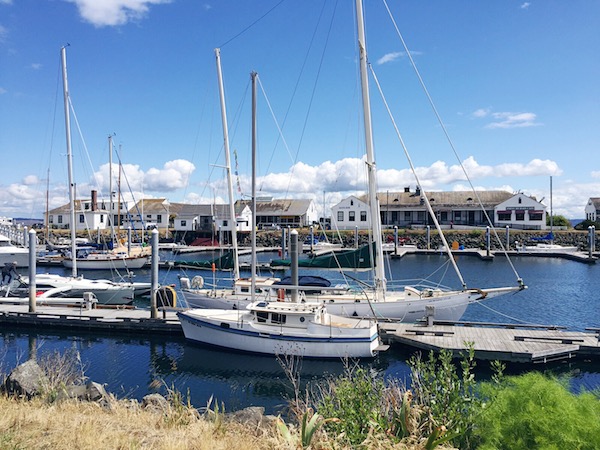 As you wander up and down the streets you'll find picturesque opportunities to enjoy the water and boats sailing nearby, and it is easy to walk right out to the beach or marina areas.
There is plenty for everyone to enjoy, including related activities like kayaking and whale watching in season (our kids recently went on a whale watching tour and saw lots of whales!).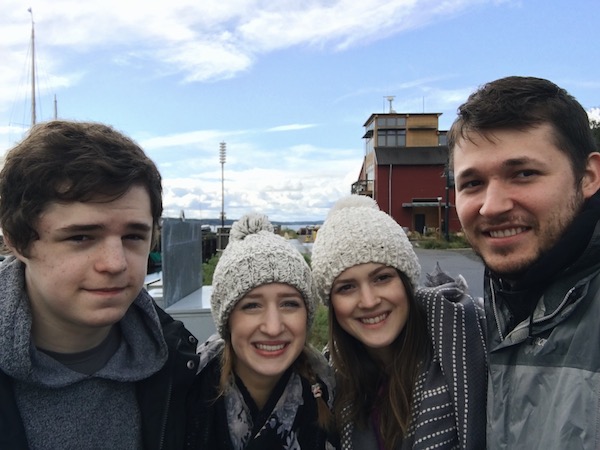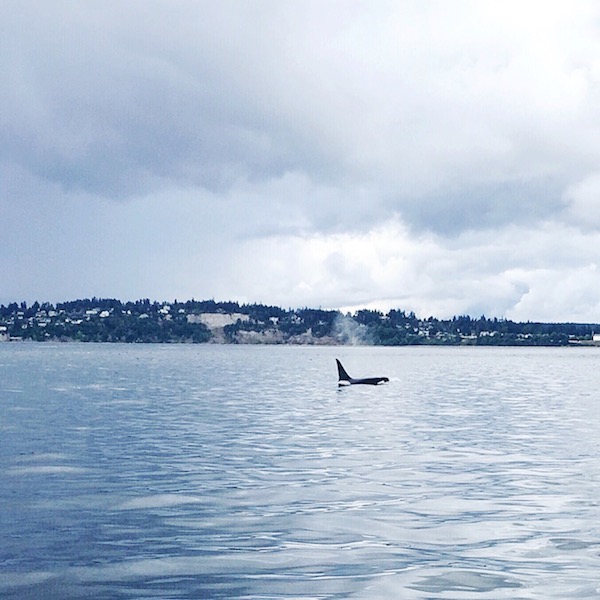 You definitely get a sense of getting away from it all here (besides the fresh sea air there are often deer out roaming around the neighborhood!).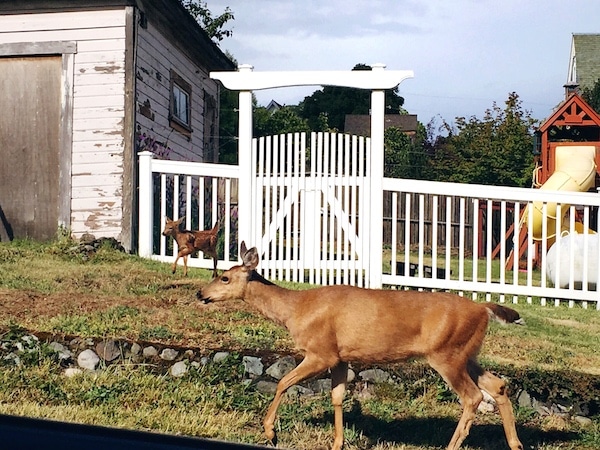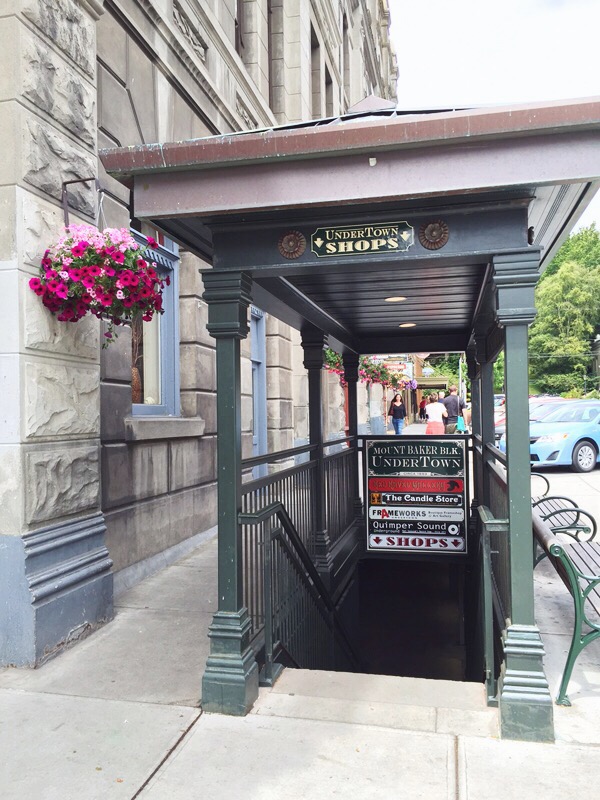 They have a small movie theatre, a jazz club and other fun places to spend an evening.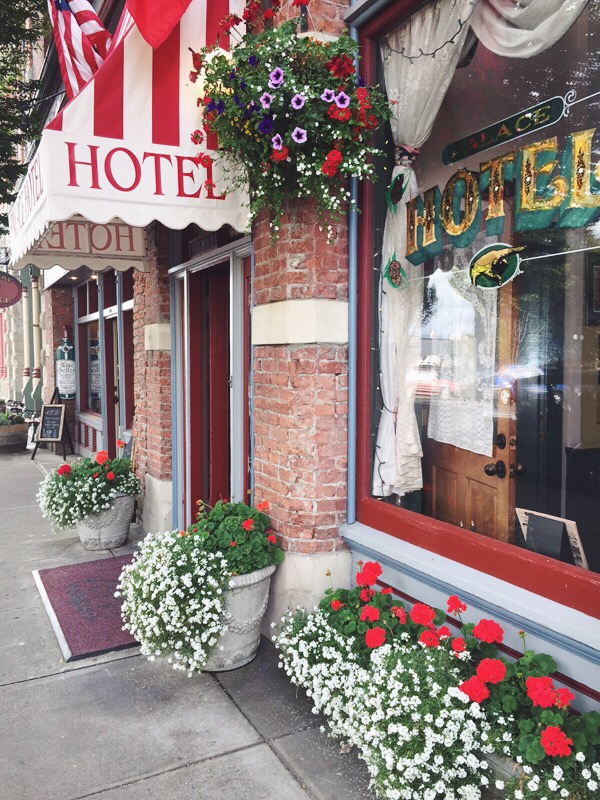 My husband and I stayed at this affordable but quaint inn (The Palace Hotel) a year ago, we love the super convenient location.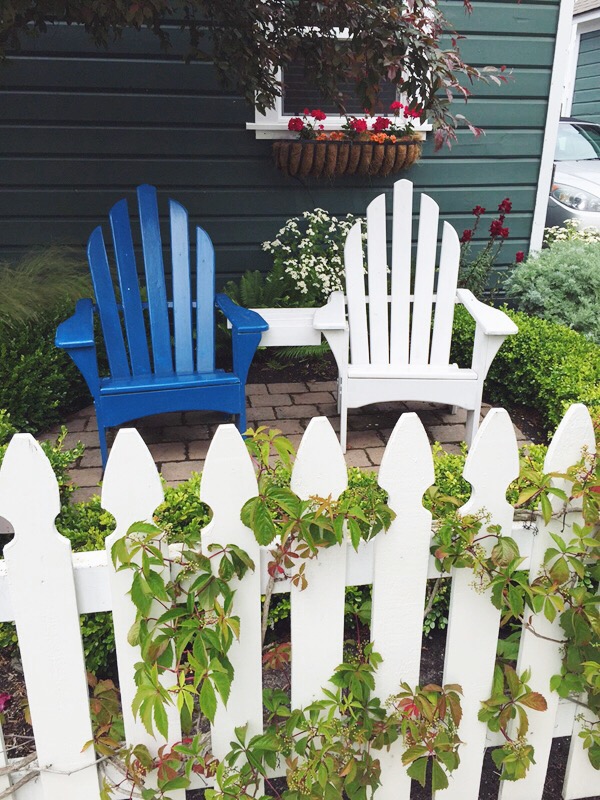 We've never stayed at The Swan Inn but its adorable from the street and right across the street from a favorite coffee shop. It also has dog-friendly rooms so that's a bonus if you travel with a pet!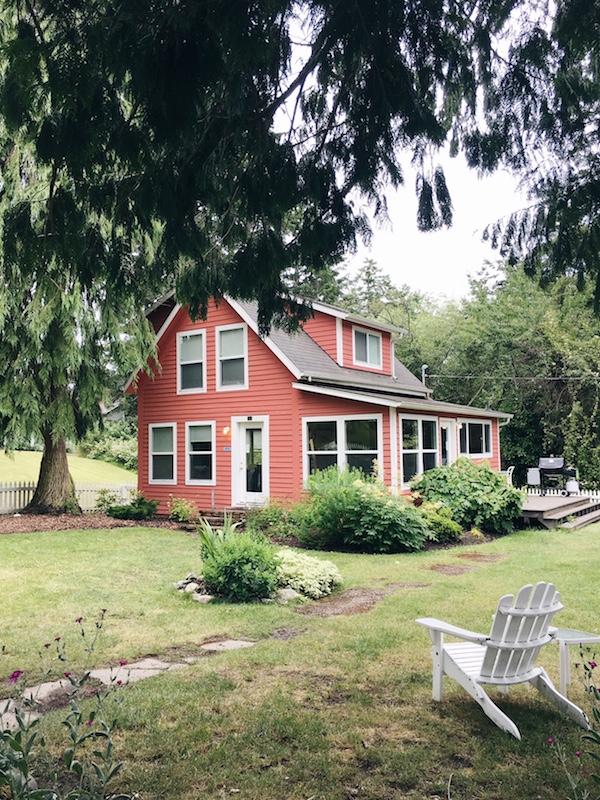 We've also stayed at the Chevy Chase Beach Cabins. This sweet little farmhouse was perfect for our family and it is even fenced in for the dogs! It's about a 15 minute drive to the main part of Port Townsend, but such a quiet and enjoyable place to stay.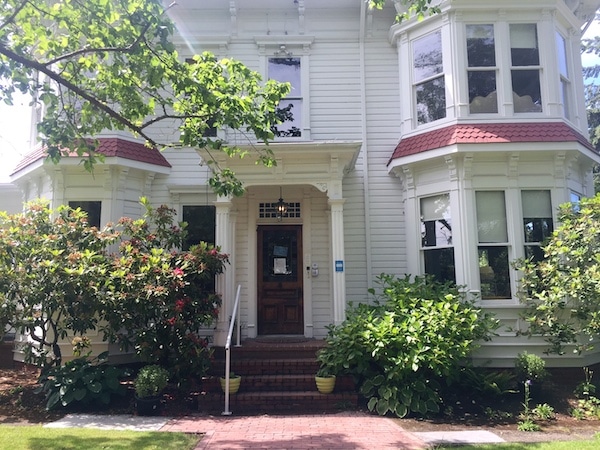 The main house at the Chevy Chase Beach Cabins is a private home and this side is the main office. It's really neat!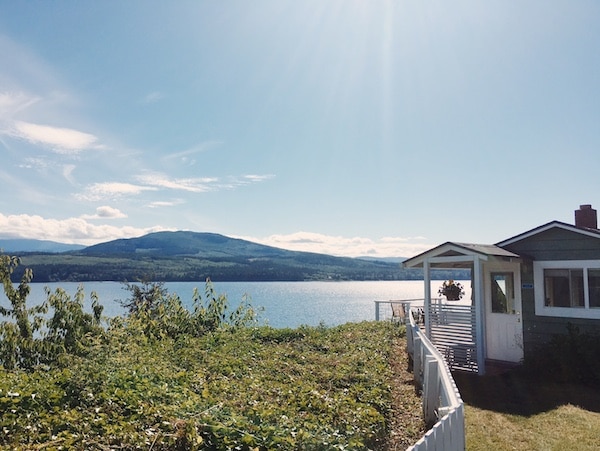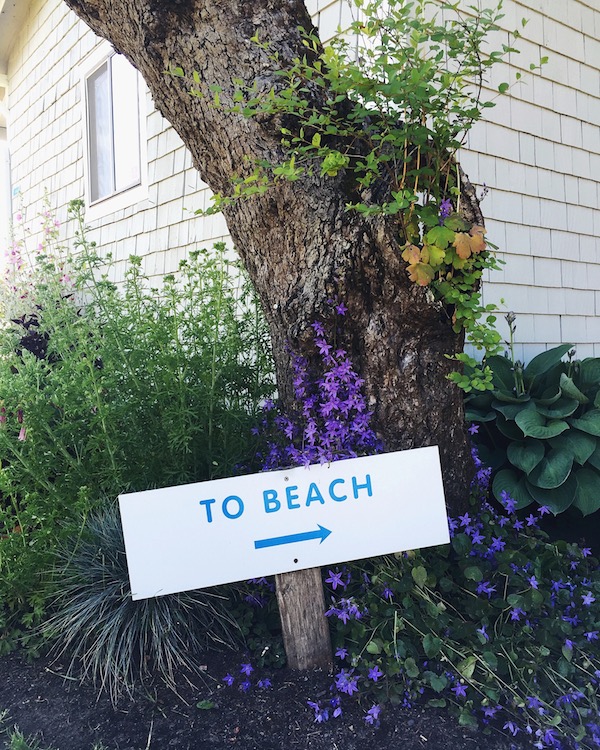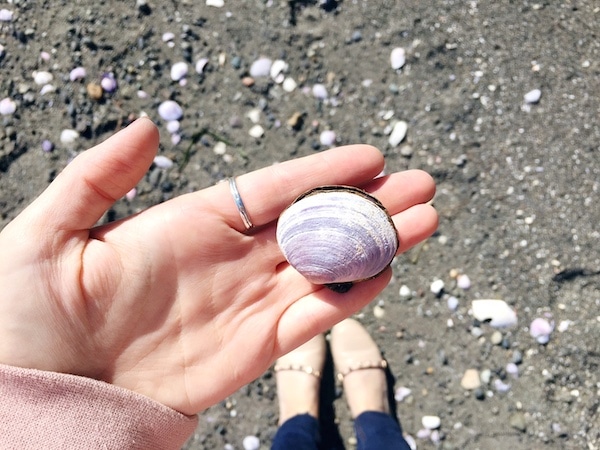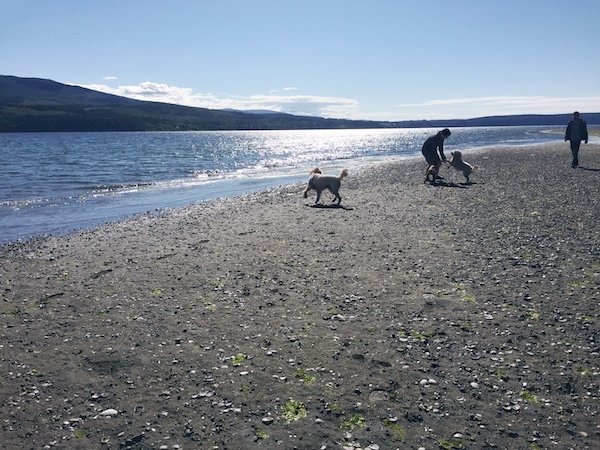 They have a really nice big private beach you can walk to behind the property that the dogs LOVED! It was so fun to see them run free. They aren't trustworthy in the city off leash but this was a perfect opportunity for them to run at full speed and be wild!

The trail to the beach smelled absolutely divine, it is so fresh in the forest!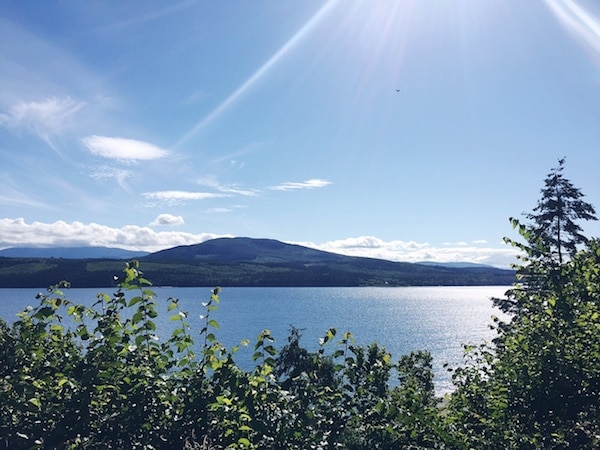 The scenery was breathtaking and serene.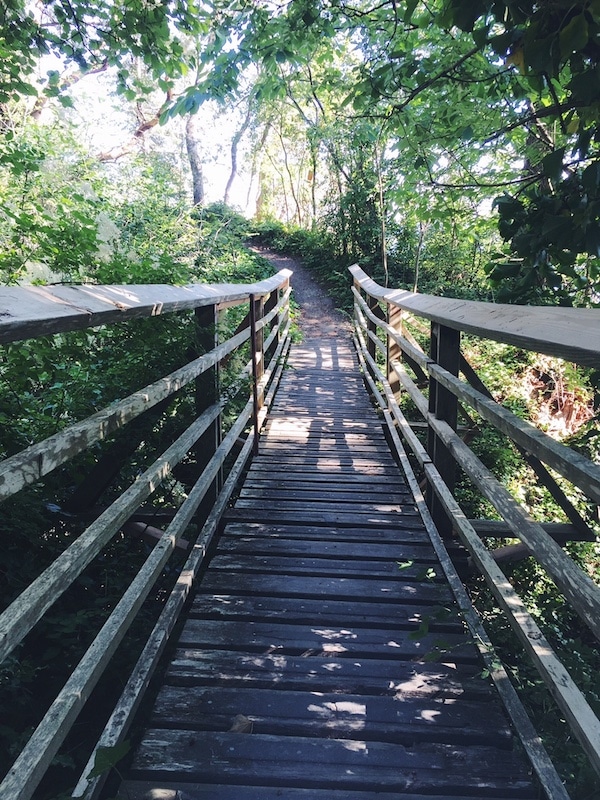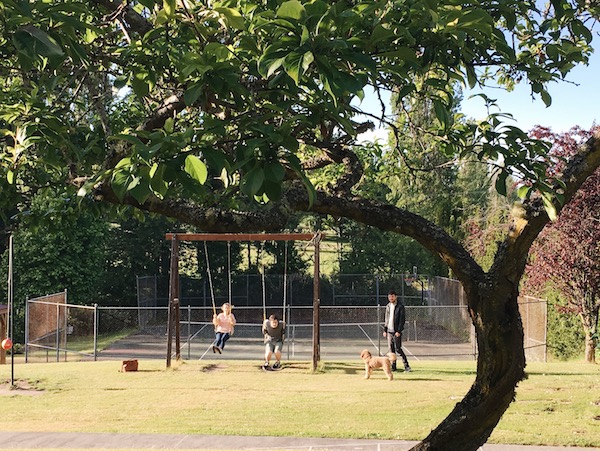 The property also had a playground that even our big kids enjoyed.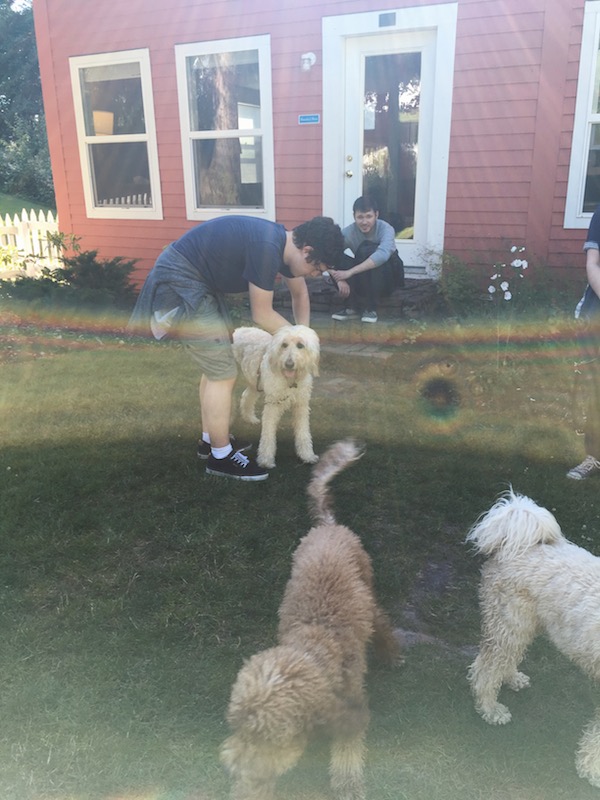 We made great memories!
Have you ever been to Port Townsend?
Happy weekend, friends! Excuse my random afternoon posting times this last week–just keeping you on your toes ;-). I'll be back soon with more of the best of the best kitchen series and updates on the progress in our house.
Related:
Out to See Sesame & Lilies in Cannon Beach
5 Ways to Make Your Home a Staycation Worthy Destination (my post on eBay)