A home is a place where we should feel surrounded by love. It's a safe place where we should feel encouraged to be the best we can be and to love and be loved as we are. It's a place we gather together, recharge and rejuvenate. I really enjoy nesting for fall and trying to get all nestled in before the holidays, too, but I am especially inspired right now to transform our home in deep and meaningful ways.
The impact our home has on our family matters to me. Decorating can make a home pretty, of course, but the words we choose to surround ourselves with can change, motivate and inspire us. There is power in words, encouragement and truth! Besides being careful about the words we speak, I love to find creative ways to bring motivating quotes, thoughts and verses into our home so we can be surrounded by inspiration daily.
I've had several readers write to me recently about the art we have in our home. So today I've gathered some of my favorite pieces in my home and a few others I'd love to have or give! This isn't a sponsored post, I just love the art and think any of these pieces would be a lovely gift for a special friend or family.
What is a favorite verse or what words might inspire you or someone you know? Encouraging artwork could make such a meaningful gift for to give someone going through a hard time, too. Gather a group of friends or family and go in on one together to bless someone else.
These art pieces from Between You and Me Signs are hand-painted on wood, so they are each unique and high quality. They'll be a treasure for years to come. Custom signs are an option too, so if you want a special quote or verse you can have art created especially for you.

Be Strong and Courageous, Do Not Fear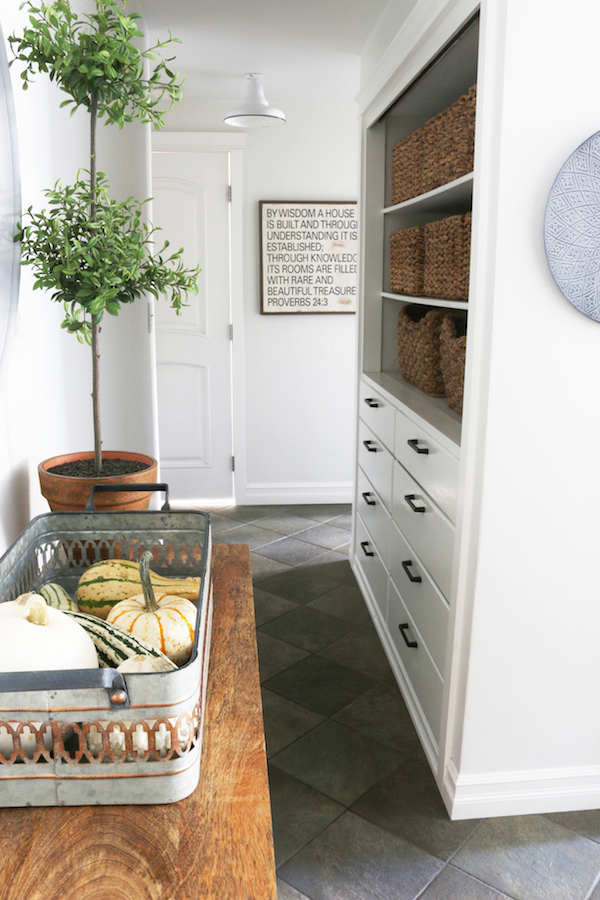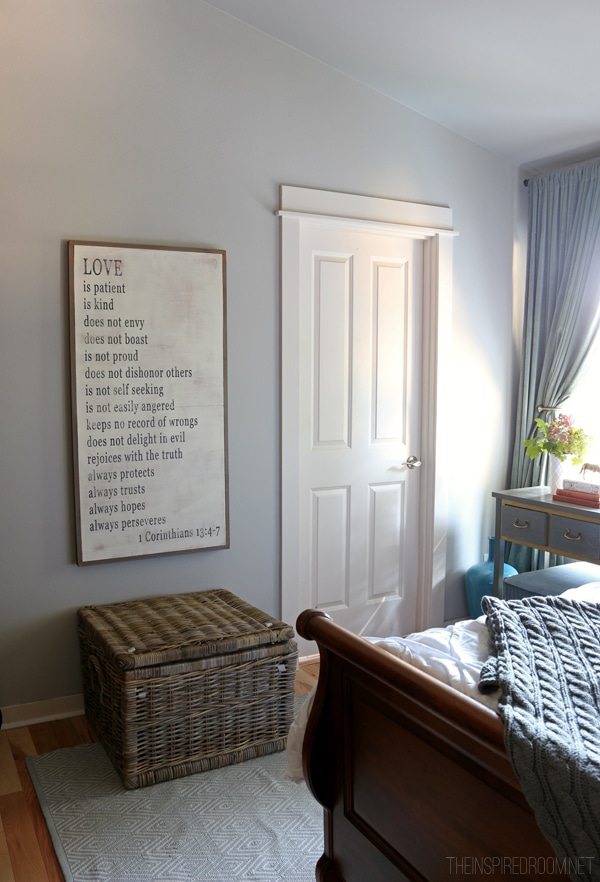 Love is Patient (from our old bedroom, this sign will be hung in our new house soon too!)
She Believed She Could So She Did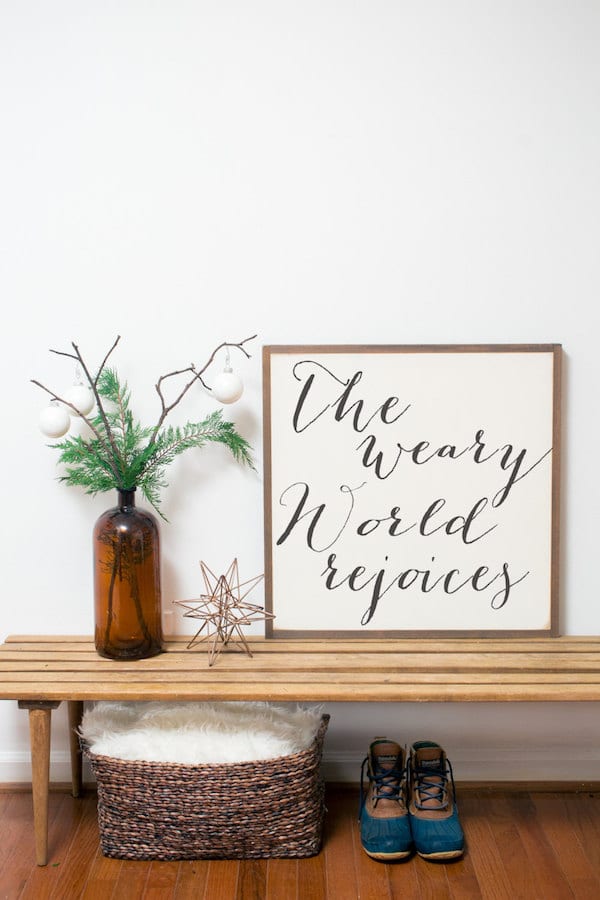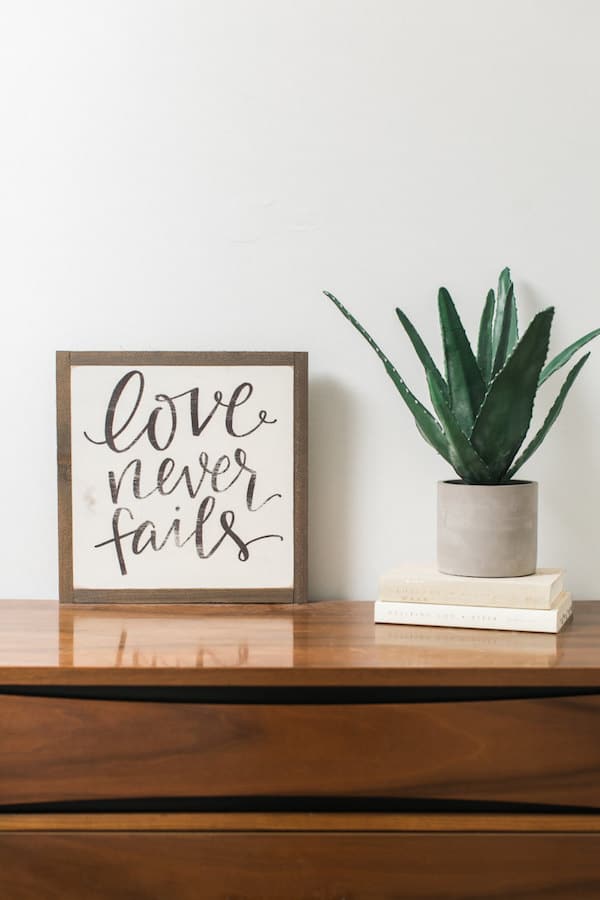 See more from Between You and Me Signs!
*this post contains affiliate links*