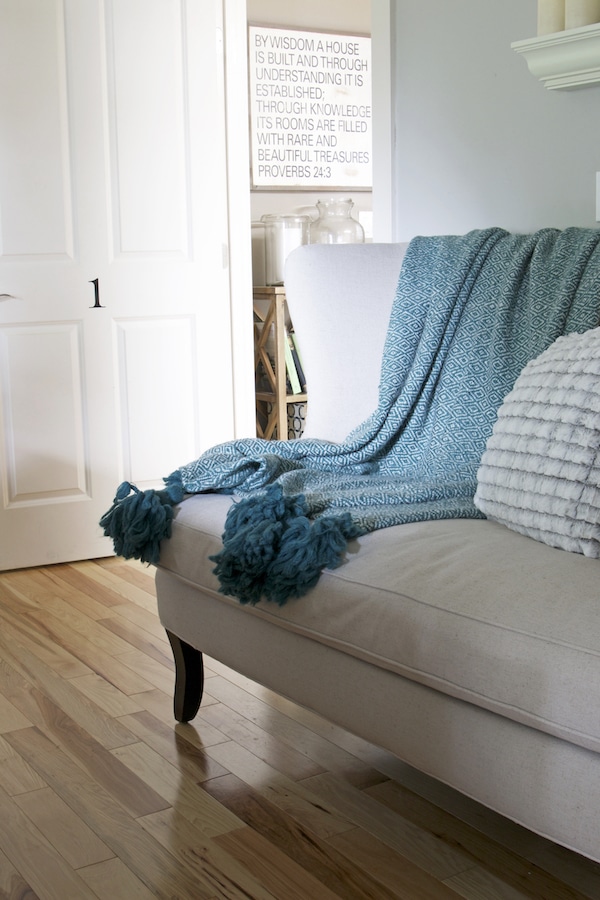 Hello friends! Guess what? My newest book, Simple Decorating, officially releases on April 1 in bookstores everywhere (if you don't see it, ask for it!)!
Amazon actually released it early so if you order it, you can even get the book this week for about $8.50 (which incidentally is just about the same price I paid for a fancy 16 ounce almond milk latte in Seattle last week :-/, haha. I promise the book will last a lot longer).
I'm so excited to share Simple Decorating with you. Why make decorating more overwhelming, complicated or expensive than it needs to be? Decorating should be fun.
Speaking of making decorating more fun, my girls and I put together a short decorating video to show you how we start with our basic (and TINY!) guest room and then give the bed different looks on a whim, simply by switching, mixing and matching pillows, patterns and textures.
You can watch the video below, but first I wanted to make sure you knew about our awesome giveaway!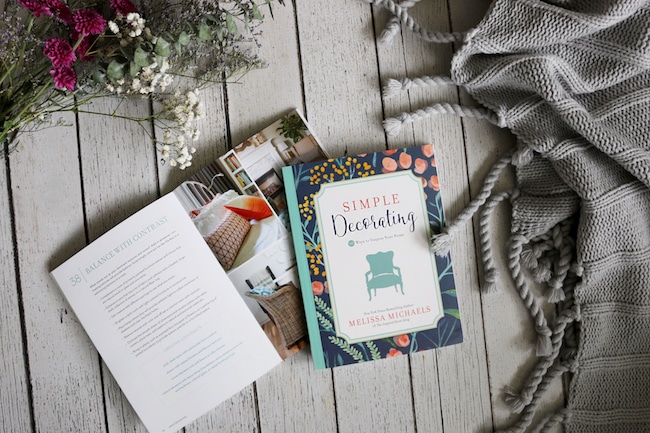 To celebrate the launch of Simple Decorating, my wonderful publisher (Harvest House) is giving away two SHOPPING SPREES, with a $500 Wayfair gift card for each winner! 
Wow! How much fun would it be win and go on a $500 shopping spree? Two of you will find out, so I hope you'll report back on how it feels :).
In Simple Decorating, you'll learn all of my best secrets to a beautiful home! 
In case you're wondering, Simple Decorating isn't about spending a fortune on all new designer accessories or furniture. It's about creating a home you will love, no matter what type of home or budget you have. Simple Decorating will help you learn how to use what you have, gather what inspires you and arrange it in a way that speaks to you.
The tips in this book will help you create a home that reflects your own style and who you are.
Watch our mix and match decorating video below (be sure to click "HD" for the best quality and feel free to click through to YouTube to see it in full screen).
In Simple Decorating you'll find hundreds of easy tips and ideas to transform any space.
Simple Decorating is the first in my new book series of full-color smaller format tip books called The Inspired Ideas collection. It's a cute, compact book filled with lots of practical ideas so you can take it with you on spring or summer vacations, read it while waiting in the carpool line or dive into it whenever you need a little creative nudge. You can also give it as a gift, tuck it in a housewarming basket, or send it to someone you love just because.
I hope every time you pick this book up, it will encourage you to make whatever type of home you have into a place you can't wait to come home to!
>>> Enter the $500 shopping spree giveaway HERE! <<<
Don't wait, the giveaway ends on April 13th. Good luck!
You can order the book now from Amazon or Barnes and Noble.