Terrain
Thank you all, dear readers, for your support in getting Simple Gatherings to best-seller status on Amazon this week. Hooray! You made this launch week so much less stressful, in fact, you made it a joy.
The giveaways (with all the insanely beautiful Terrain items) are still up for one more day, so if you haven't entered yet, you'll find the prizes and links to enter below. Courtney and I picked out every single gift for the prize packs because we wanted them ourselves! They're really good, so definitely worth entering.
It's been so fun to connect with so many of you this week over Simple Gatherings. The cool thing is…that really is a core message of Simple Gatherings! It's about gathering friends and finding ways to connect with people in real and authentic ways.
Even though we don't necessarily all get to hang out in my house or yours, I'm so glad that we get to meet up here through our similar interests in the home. Ten years after starting this THING called a BLAWG, I am still in awe that this is even a thing we still get to do!
I love posting and then hearing from you in the comments and emails each week. Honestly, if I don't hear from you in awhile (or you're just lurking!), I miss your comments and the camaraderie that grows from that connection. It's the interaction of people that makes a blog feel like a gathering of friends, so big thanks to those of you who continue to invest yourselves in keeping that connection!
I'm looking forward the next few posts in our fall nesting series (I've got some updates to my living room to share!) but since there is just one day left for the giveaways,  I wanted to give you a quick introduction to five lovely friends who are so generously hosting the giveaways on their blogs this week. You'll also find the links to enter each giveaway, below.

Meet Emily – Jones Design Company – Office
Emily has been a blogging friend for many years. I've always been impressed by her creative talent in so many areas and even more so by her sweet spirit. We both live in Washington, so she's practically my real life neighbor. Emily actually recently moved to a lovely home in one of my favorite little Washington towns (closer, but still about forty five minutes away from where I live in Seattle). I am sure we'll find some opportunities to get together!
Meet Beth – Home Stories A to Z – Dining Room
I've known Beth (in person) for years after meeting through blogging. She's so talented and super creative. Beth has always jumped right in with support whenever I've needed help (and I seem to need a lot of help with book launches, ha), so I've really appreciated her kindness. She just moved with her family into a GORGEOUS home that has made me (almost) want to move to South Carolina.
Meet Sandy – Reluctant Entertainer – Outdoor Space
Sandy and I became dear friends years ago through our blogs. We both live in the Northwest, and we text regularly and meet up in person as often as we can. This photo above was taken in her incredible backyard (at her old house, her new house is just as beautiful!) during a beautiful real life gathering my husband and I were invited to. We had such a memorable time! Sandy is the EPITOME of a gracious hostess and loyal friend in real life. I'm grateful to have her as one of my best friends.
Meet Bre – Rooms for Rent
I'm not sure exactly when I first crossed paths with Bre, but I'm so glad I did. She definitely makes the online world feel like a welcoming place. She is just THE sweetest, she's always gone above and beyond to support and help me out. Bre inspires in so many ways, including sharing her heart and her darling home. She and her husband just got that adorable puppy, too. Aww.
Meet Jen – Balancing Beauty and Bedlam – Front Porch
Jen is another good friend I'm so grateful for. We have both been writers at (in)courage for a long time. We always have a good time when we are together. We live across the country from each other, though, so most of the time we just text (or chat on Voxer, although I can't figure out how to do it). Her porch is AMAZING! If you haven't read her inspiring porch story, it's linked above and was also included in my first book Love The Home You Have.
Even though it might seem kind of weird to say I met each of these friends on the internet, how cool is it that they turned out to be so sweet and genuine? I feel like I've gathered some pretty amazing friends on this blogging journey.
Now that you've had a chance to be officially introduced to our hostesses, here's another peek at the prizes we are giving away (through tomorrow). You'll find a few of these gorgeous serving pieces at each stop in the Progressive Launch Party Giveaway via the links below. They all all beautiful, so make sure you enter each giveaway before it's too late!
The links to enter are below.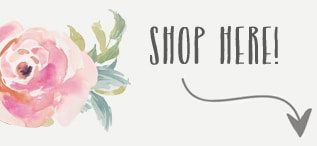 Best of luck in the giveaways and happy friend gathering!
Grab your copy of Simple Gatherings at Amazon or Barnes & Noble.
Take your hostess style quiz here as well as get free lovely downloadable invitations and more.
Have you received your copy of Simple Gatherings yet? I'd love to hear what you think! I hope it is an encouragement and offers you inspiration to gather. If so, I'd especially be grateful for a review on Amazon to inspire others who might also like the book. If you are on Instagram, I'd love it if you would share the book or your own gatherings of friends or family by tagging me @theinspiredroom and using the hashtag #simplegatherings.