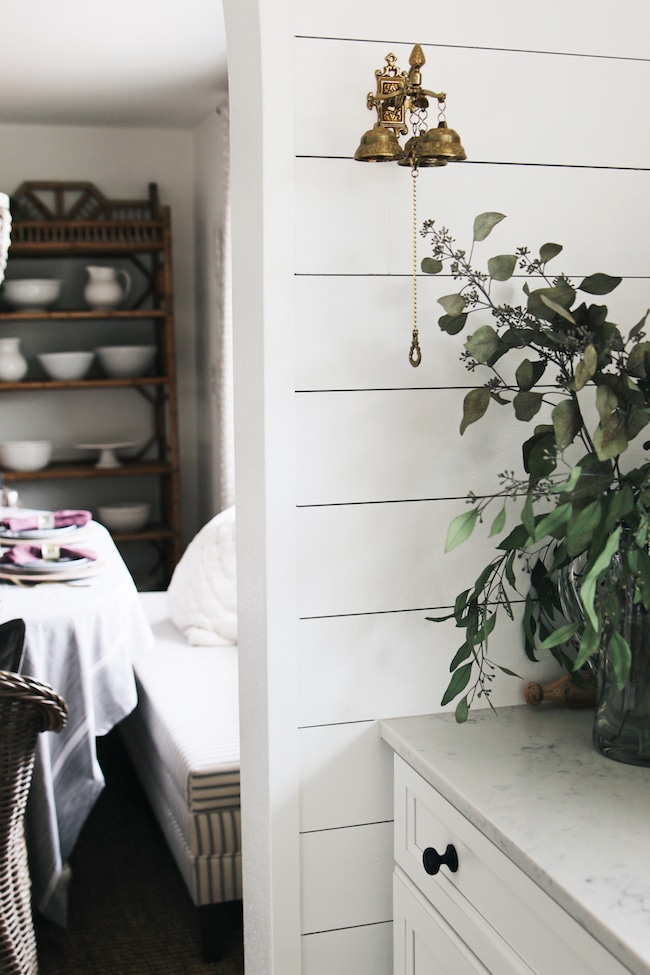 You know that traditional rhyme we recite to brides as they are preparing for their wedding day?
Something old, something new, something borrowed and something blue (and a sixpence in your shoe)?
Well, I guess you could say I carried that tradition into my home style, too. Today I've been asked to share a little bit about how I mix vintage with modern decor in my home, but as I started to write this post I had an epiphany.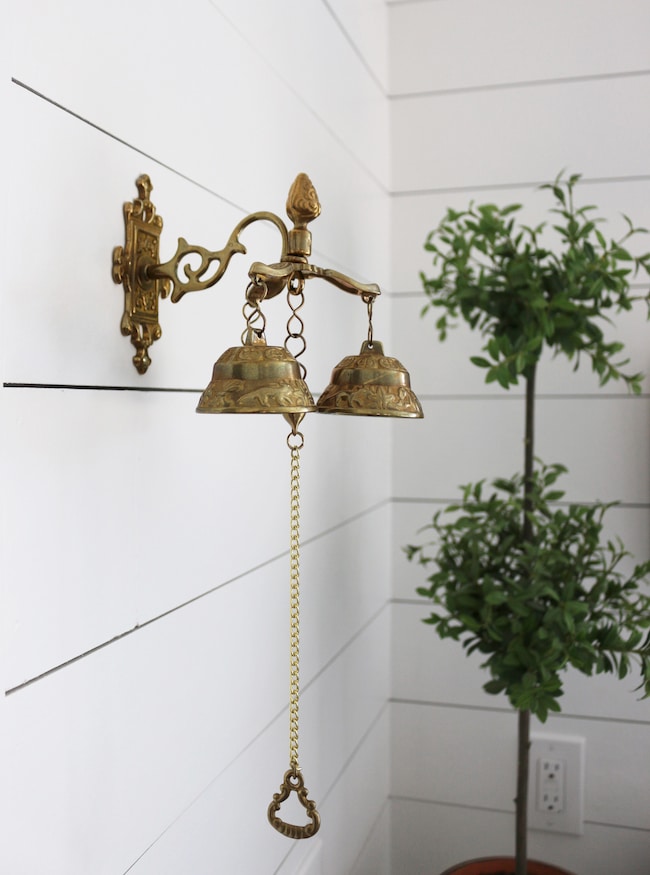 I hadn't really thought about this before last night, but in that rare late night epiphany, I realized I actually have ALL of the wedding rhyme elements in my home. I KNOW! And even more random, it makes perfect sense to me why I feel at home with them.
Humor me here. Perhaps this will even explain a thing or two about my ever-evolving home.
Something old or vintage in the wedding rhyme represents continuity and history. There is something so comforting about tradition and special memories being carried forward from one home or season to the next. I add a touch of vintage throughout my home because I love to remember our stories.
A charming vintage brass dinner bell handed down to me has a place of honor in my kitchen. We tell the story about the day we acquired our beautiful 18th century painting or remember each place we collected the colorful vintage books now decorating our living room.
Vintage adds richness and depth of character to a space because each piece has an interesting tale to tell.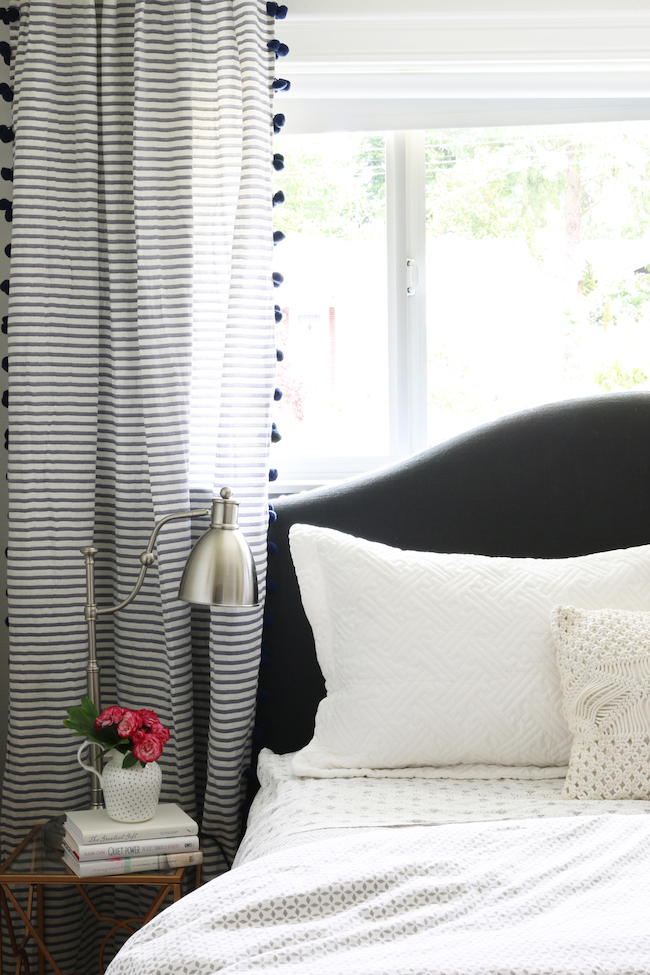 Something new, as the rhyme goes, reflects youthful joy and optimism for our family's future.
I love to mix new with old because it keeps my style fresh and evolving. A mix means I always feel at home in the here and now. When you add something modern to something vintage, you get to express your own sense of style and let go of perfection.
Something borrowed may represent the generosity of family or friends, or even a sense of frugality and responsibility to reuse or recycle. There's a thrill of discovery when you find something at a flea market or second hand store, or even in combining pieces you already have in your home in a new more modern way.
If you are a regular here, you probably have noticed that I move or change things around my house pretty much daily. You never really know what to expect, or maybe you are sometimes just left wondering where I'm going with it. :) Sometimes I wonder the same thing! But that's part of the process when you borrow, recycle, refresh or reuse elements. You get to experiment with style, but nothing has to be permanent.
I rearrange accessories, move rugs and borrow furniture from around my own house (or from my family!) more often than I ever buy something new from a store. Especially in the fall, I really get into my nesting mode. These rattan chairs were originally second hand finds, handed down to me from my mom, painted by me and then moved from room to room and even house to house.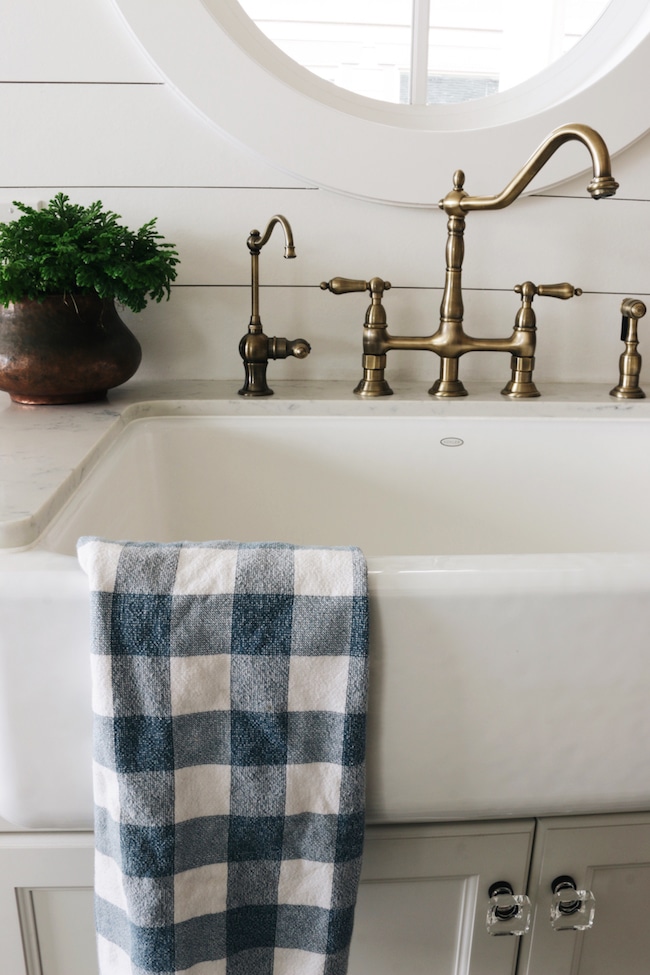 I collect vintage pots and accessories to reuse and repurpose throughout my house.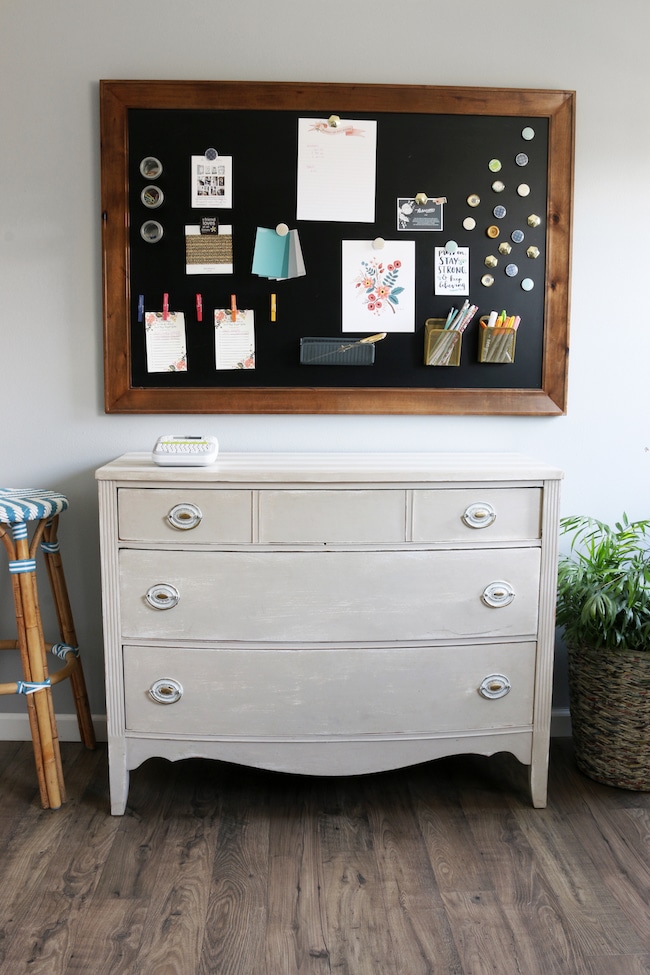 Having a mix of vintage and modern elements gives me the freedom to be creative with storage in my home as well as in decorating throughout the seasons. It's fun for me to create a fresh personality for a room just by mixing old and new.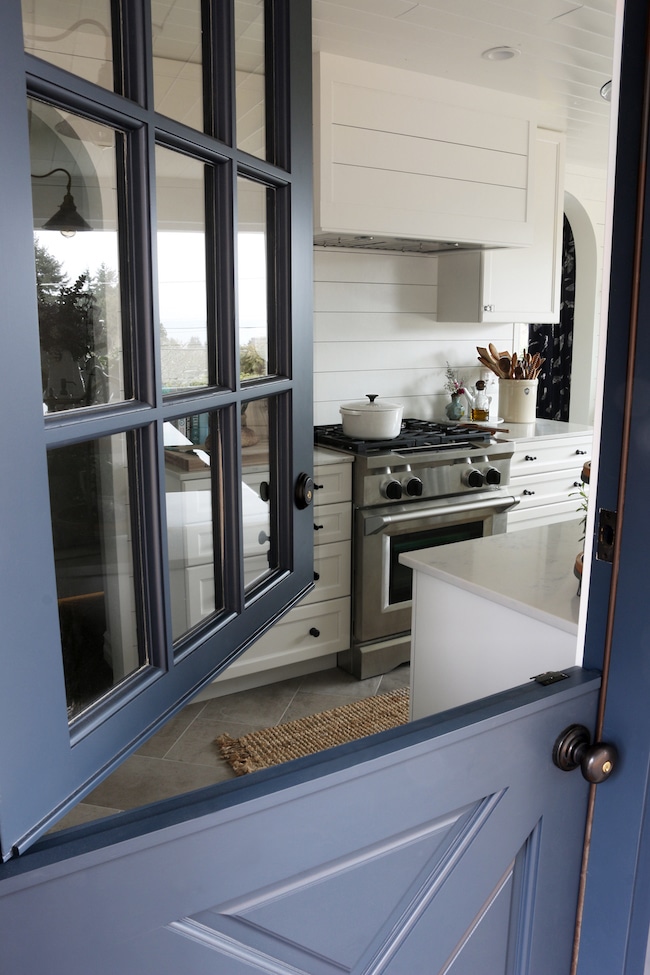 Do I include something blue in my home, as the wedding rhyme suggests?
Yes, I do. I've always liked blue. Do you? Blue is a classic, so it is found in both vintage and modern decor. Blue is a unifying color that can combine modern and vintage elements in a timeless way. In the wedding rhyme, blue might have symbolized the qualities of faithfulness, purity and loyalty. For our first home as a married couple, I decorated with shades of blue! Blue makes me feel sentimental.
And what about a sixpence? This final part of the wedding rhyme symbolizes prosperity for the new couple. It might be more of a stretch to apply it to my modern and vintage decor, but stick with me here. :) I actually think it fits.
A home is a place where we are invited in to write a magical and memorable love story. I believe our home becomes richer with each cozy layer and memory we add through the seasons… something vintage with something modern, something borrowed with something blue.
And yes, just like in the last line of the rhyme, a sixpence can represent how richly blessed we are to have this place we call home.
So, here's the thing. My husband is a musician (among his other talents) and while this is more of an intangible element, our home has always been filled with music, both vintage and modern! This particular song (below) feels like home to me, as we've played it in our home probably a thousand times. It just happens to be by a band called … Sixpence None the Richer. (Get it?).
Enjoy Sixpence, and then I have some friends to introduce you to, below!
There you have it, I guess you could say I have finally figured out my style, and it's basically all summed up by a wedding rhyme.
OK, I'm done with rhymes now :).
Today I'm joining some sweet blogging friends who are sharing how they mix vintage and modern decor into their home. I'm sure when they asked me to join them they didn't expect I'd write a post around a wedding rhyme. But, you just never know with me.
I think it is so fun to see the unique ways people create a home. I know you'll enjoy paying these ladies a visit today, click through to each of the blogs through the links below.
Visit Holli at Bees N Burlap [here]
Visit Tammy at Tammy Damore [here]
Visit Natalie at My Vintage Porch [here]

Visit Shannon from Fox Hollow Cottage [here]
Lastly, Make Sure To Visit Kelly, at Kelly Elko [here]