N
ow that we are finally finishing up all of the outdoor projects we started, we're feeling so good about how far we've come! One of the primary motivations we had for the outdoor projects was simply to increase the comfort and safety of our family and pups. Design work is inspiring, but if your home isn't even safe then remedying that situation is truly the priority over making it pretty. Since we've lived here, we have installed new concrete, lighting, steps and railings and all sorts of other safety features around our property. We have also added security features to protect our family and make our home feel as safe as we can.
I love incorporating smart technology around our home, too, not only for convenience and streamlining our life but for increasing security. We have some cool security features that give me so much peace of mind. Today I wanted to show you a couple of the new nifty new cameras we installed and how we use them! We have the HomeHawk™ by Panasonic KX-HN7000 Series of HD cameras (I'm giving one of these away today, too, so be sure to enter the giveaway in the comments!). The set comes with 1 front door HD camera, 1 peripheral HD camera and 1 wireless access point base to ensure that your home is protected inside and outside. It's pretty awesome, and I think you'll enjoy the features as much as we do, so I can't wait to show you.
Don't worry, mom, I won't give away any security secrets.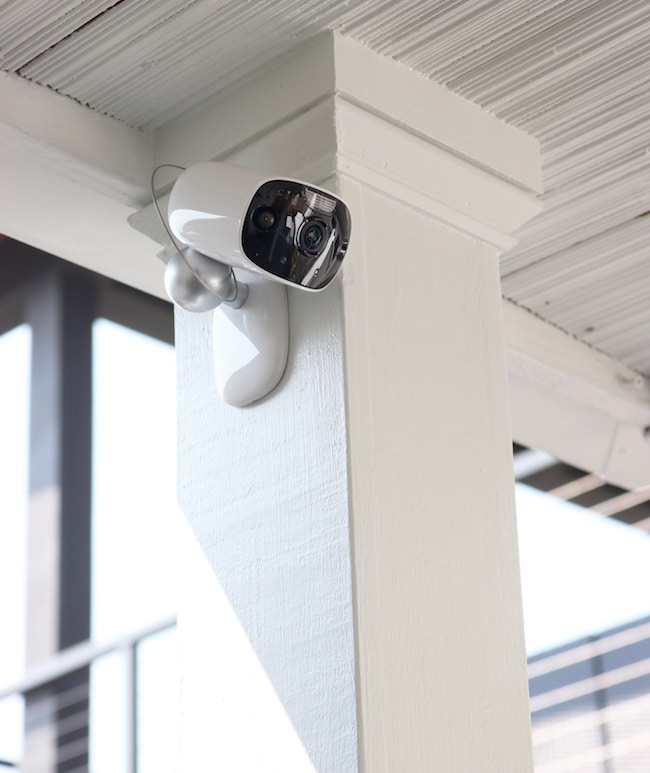 When my neighbor built her house next door she installed lots of security cameras (so basically if you're a burglar don't even try to sneak up to our house, she'll see you coming and the police will probably arrive by the time you get to my door, haha!). I thought her cameras were so cool. Now we have our own security cameras around our property, not only to catch burglars, but also just to know what is going on around our home! When we're watching a movie and I want to know if Lily is still outside, I can look at my Echo Show in the living room and know instantly what's up in our yard. I can even tell Jack to be quiet through the two-way speakers on the camera (once I determine there is no burglar and he's just barking at the neighbor's dog. :) )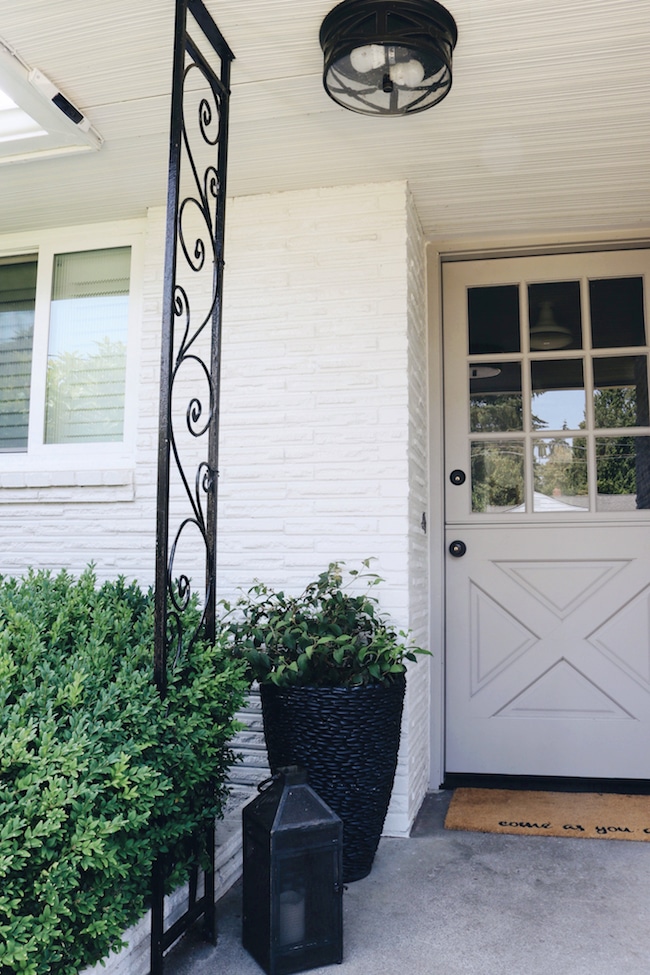 If someone knocks at my front door, I don't have to wonder who it is. I don't even have to go look (and they don't have to see me!) to find out. I can know someone is there even if they don't ring the doorbell, all from the room I'm in!
One of my favorite things is that I can check to see if I have packages by the door right from my cell phone. You can even set the system to give a voice alert that the site is being monitored in case a thief wants to rethink taking your package. I love that I can observe what's going on around the front porch even while I'm cooking dinner, all from the Alexa Echo on the counter in our kitchen. It's so reassuring! My kids can also monitor our house through their devices. I love that they feel secure here, too.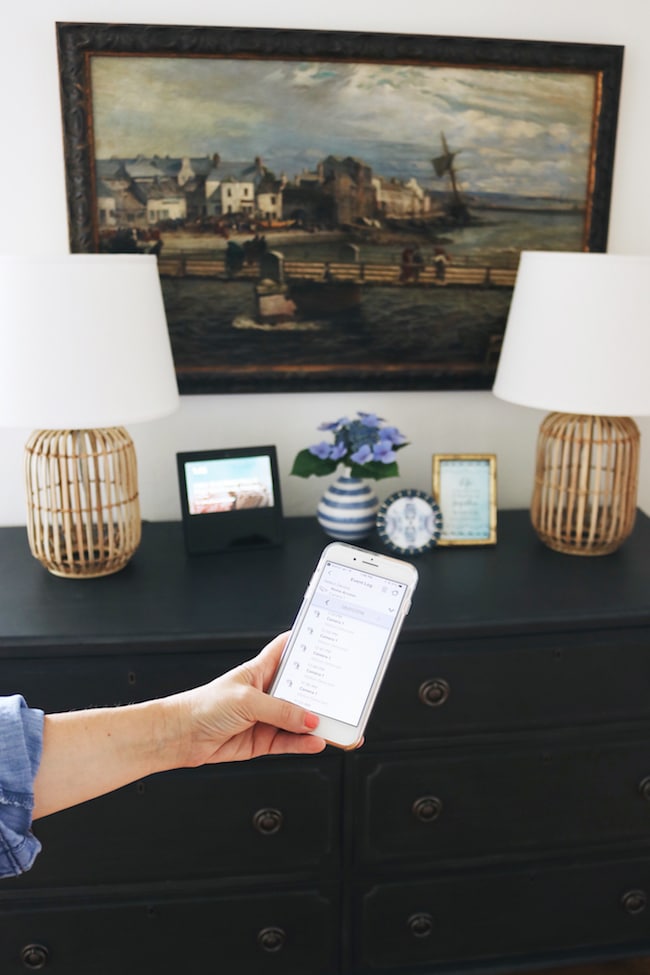 Yep, our home is pretty smart these days. The Panasonic HomeHawk system is great because you can easily install it yourself (even non-DIY people like our family!). It's fully wireless and uses a long life rechargeable battery. The system is customizable for your needs and you can add up to 14 additional cameras (16 total!) if you want to expand it around your home. It works with your cell phone and pairs seamlessly with your Google Home, or Amazon Alexa. You are able to capture everything you'd want to see in full color (day and night) through the wide-angle lens. You can set up so many personal preferences and utilize the features you want through the app. You can even block out any area you don't want to monitor, too (like if you didn't want to be alerted to cars on the street beyond your property or if you want to block out large plants that may set off the motion detector.).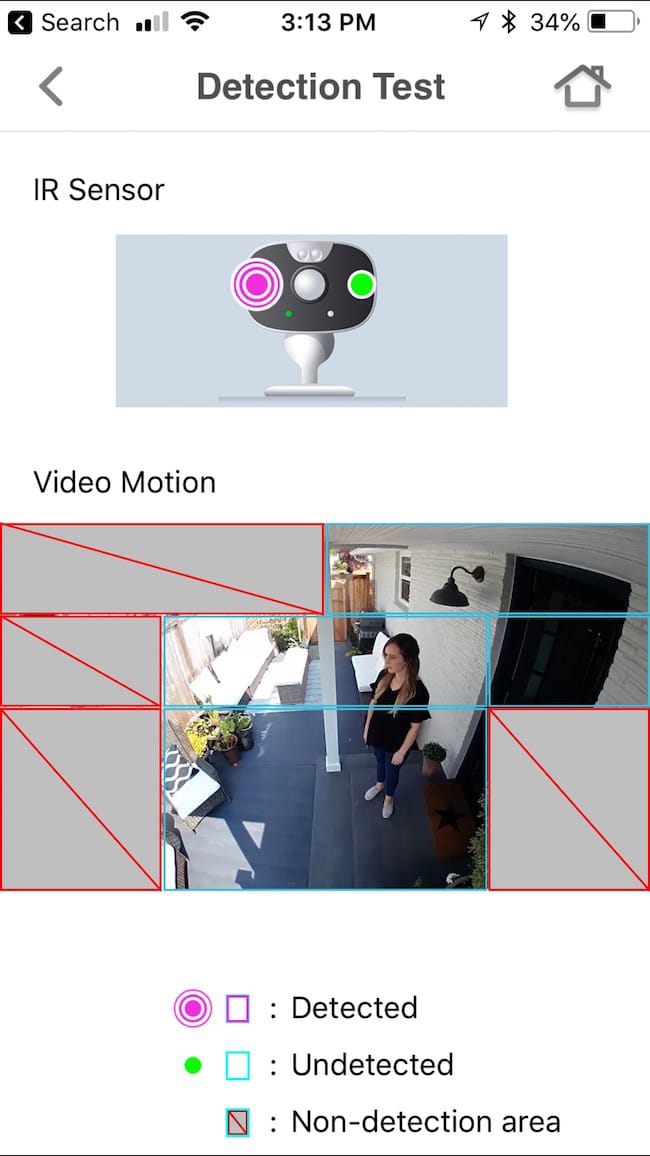 You can record the activity from the camera, too, so if you want to look back at what happened earlier you can do that as well. Basically, nobody's going to be sneaking around your house undetected :). Imagine how handy this would if be if you have teens in the house that you want to keep tabs on. LOL! BUSTED! Just kidding. Kind of. ;)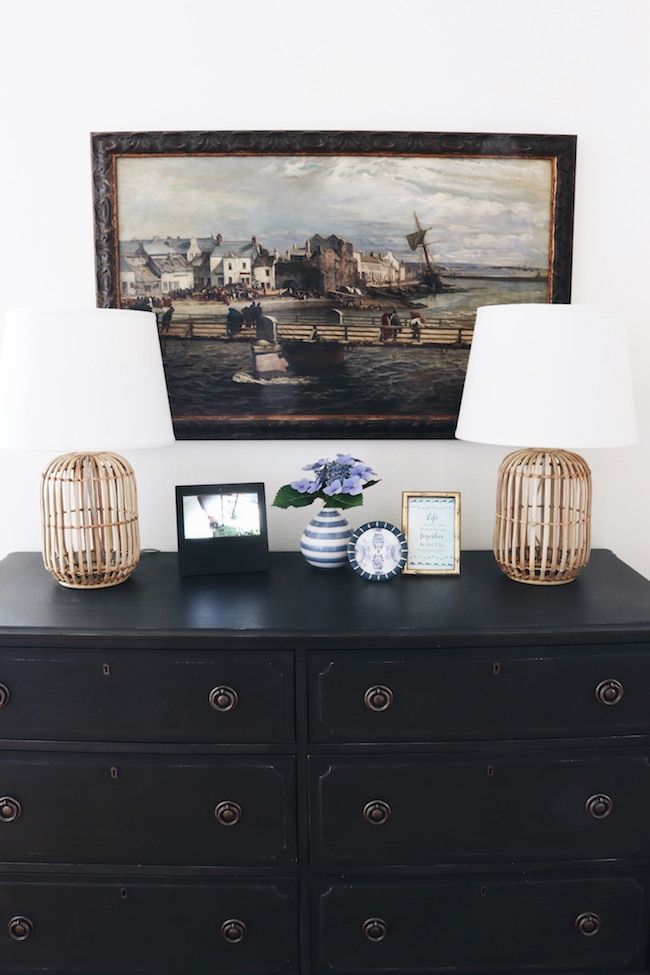 Pricing + discount code:
You can find the HomeHawk™ by Panasonic (KX-HN7002W) at
Amazon
.
The set retails for $399 Prices vary depending on package. The KX-HN7002W model includes 1 front door HD camera, 1 peripheral HD camera and 1 wireless access point base to ensure that your home is fully protected. Enjoy
5%
off on the HomeHawk™ security camera system on
Amazon
until the end of August with coupon code
5HHINSPIRED
.
For more information:
Visit
Panasonic.com
; follow Panasonic HomeHawk™ on
Instagram
 follow Panasonic HomeHawk™ and on
Facebook
.
How would you use a HomeHawk™ system to give your family greater peace of mind?