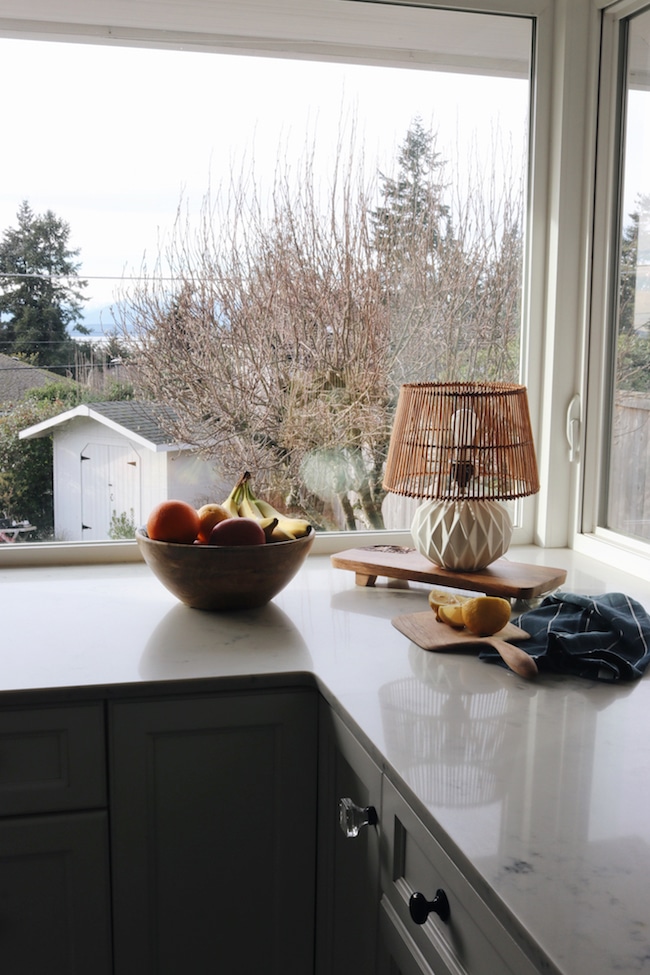 This post is in partnership with World Market
The sun came out in Seattle yesterday and I have to say, it was glorious to get a glimpse of spring. January is usually a pretty gloomy month around these parts!
I think that's one of the reasons I love being a homebody. It doesn't really matter what the weather is outside, you can still enjoy creating a comfortable and happy sanctuary.
White Lamp / Rattan Lamp Shade / Wood Serving Tray with Feet
Yet a homebody in January can become a bit too focused on a home's flaws, because you're spending so much more time looking at them. So instead of obsessing over things I cannot do, I often have to find the balance between fully embracing the imperfection in my home and looking for the small improvements that can be made.
I may have to put in a little extra effort to boost the mood, but it's all worth it. A winter house should be a cozy house, and what's not to love about that?
Green Velvet Pillow / Similar Tassel Pillow
So is there a secret to cozying up your sanctuary, when maybe you just don't feel particularly inspired?
I sometimes start decluttering the surfaces, and then moving things around until I get in a groove. Other times I give myself a gift of indulging in a few new things that will inspire me to look at what I have in a brand new way. It doesn't take much!
One of the things I love about making a quick trip to World Market is it is not only a fun way to get out of the house, but I always come home with a few affordable treasures. I never feel like I have to spend a fortune to update my house. The right accessories can be so impactful and often offer just the inspiration I needed to feel refreshed.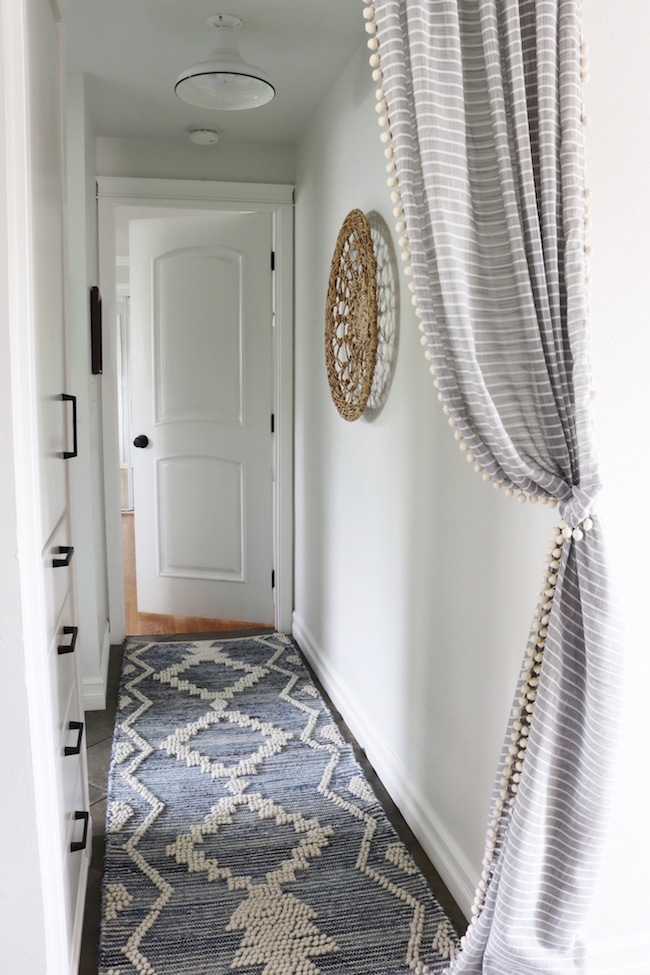 Here are five ways I like to create a cozier winter sanctuary:

1. Put a lamp in a dark corner.
2. Bring in a small table to hold a cup of tea.
3. Rearrange your throw pillows.
4. Add pops of color to unexpected places.
5. Bring in warmer accessories, like velvets, woods and rattans.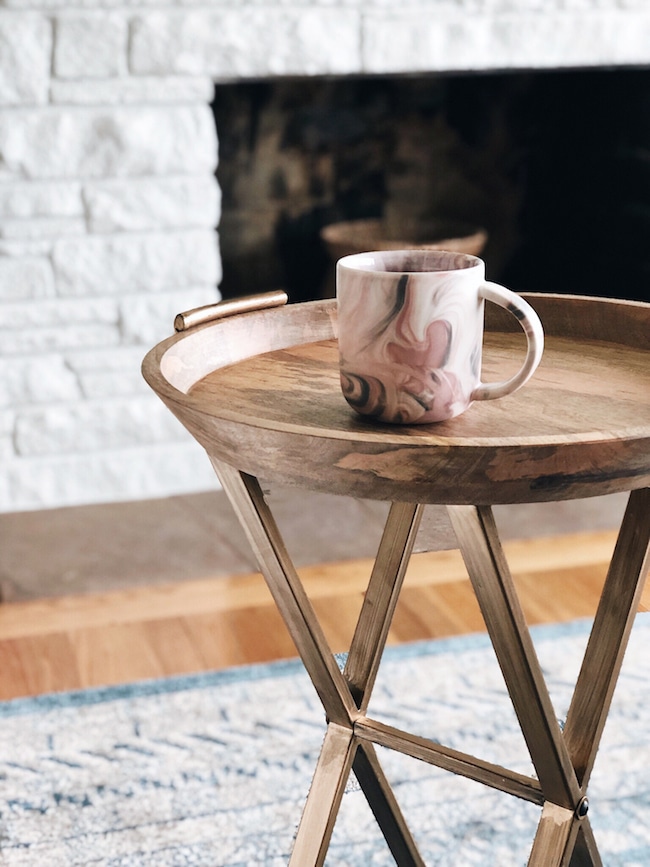 Wood Accent Table / Marble Mug

If you're snowed in or maybe just a homebody like me and would like to shop from the comforts of your home, I found lots of cute rugs, furniture and accessories I think you'll love!
Scroll the arrows below for sources from this post and more of my finds, and be sure to check out World Market's Sanctuary Collection!