Hi friends! Hope you've been having a great week! The sun is out here and it's almost the weekend, so that combination is making me very happy. :)

I will say though that the sun is ALSO telling me that it is time to do some serious spring, or, well, more like pre-summer cleaning. Funny how that beautiful sunshine streaming through house makes you happy, but also reveals all the yucky DUST you need to deal with, ya know? Sigh.
Speaking of summer and cleaning, my girls and I are hosting fun and informative Happy Healthy Summer stories and a diffuser giveaway TODAY on our Dwell Well Collective Instagram account!

Follow our Dwell Well Collective Instagram and be sure to watch the stories!

If you're new around here, Dwell Well Collective is our toxin-free home, essential oils and wellness lifestyle Instagram account. It's where we post our tips, daily motivation, DIY videos and recipes (watch the video stories!) on all the most natural ways we can take the very best care of our home + body. (Of course, I still post video and photos on The Inspired Room Instagram feed and stories as well!)
If you need to deal with dust bunnies this weekend, too, check this out:
There was a recent study from George Washington University that discovered that 45 toxic chemicals are commonly found in house dust.

Well, if that's not a good reason to dust this weekend, I don't know what is.

But it should be an even bigger motivator to be more aware of what we bring into our home!

If that many toxic chemicals end up in our house dust, imagine how many end up in our body (and what they must be doing to our health!).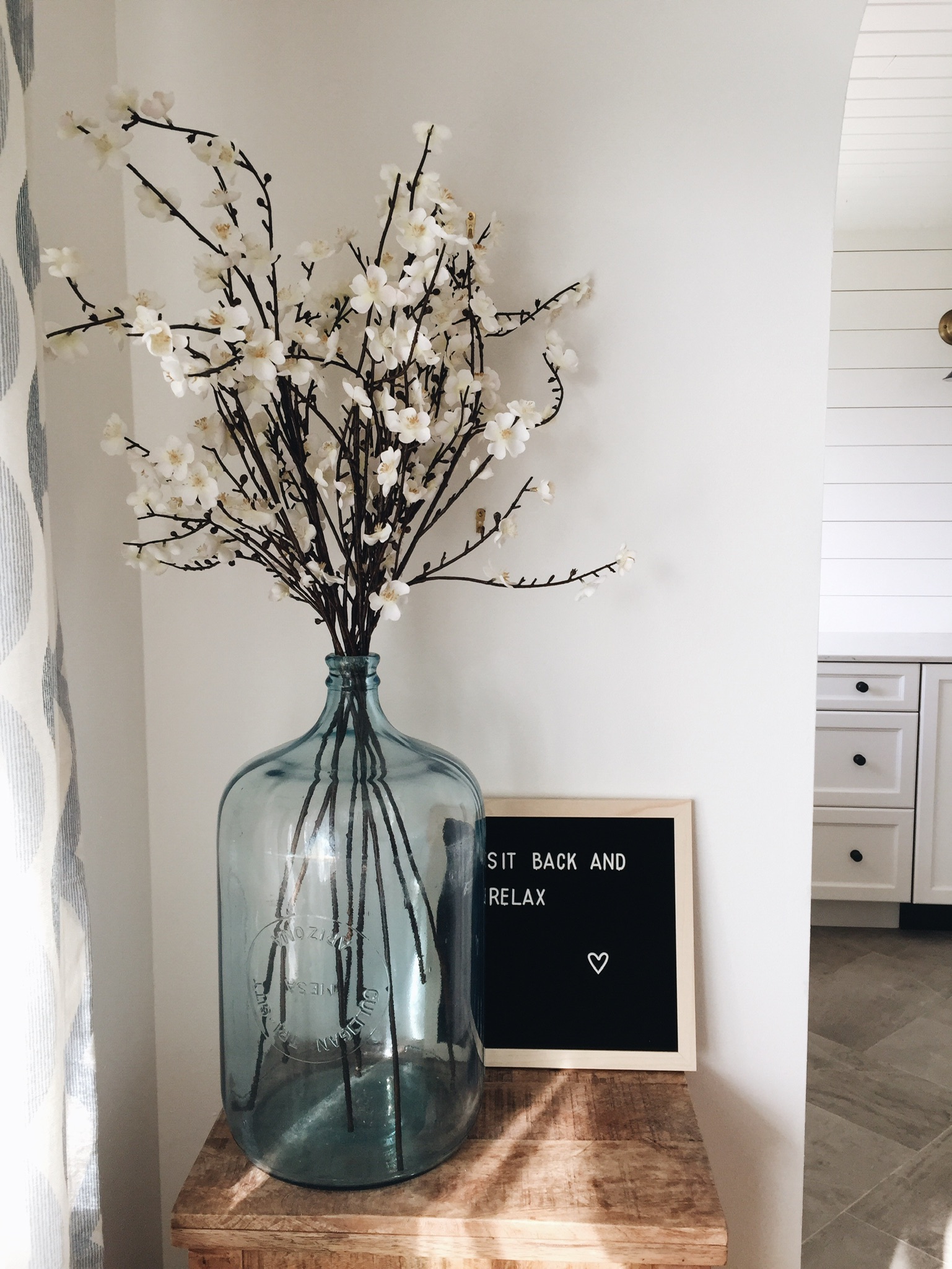 THE BEST WAY TO CLEAN YOUR HOUSE TODAY:
1. get rid of toxic products (you don't want them in your body!)
2. be more aware of what you bring into your home
3. watch our Dwell Well Collective Instagram stories for happy healthy summer tips, recipes and DIYs (and enter today's diffuser giveaway!)
In the Dwell Well Collective stories today we'll be posting some of our favorite Happy Healthy Summer tips and recipes, such as:
5 Life Hacks for a Non-Toxic Clean Home
3 Favorite Beauty Hacks like a DIY Glow Face Serum — for young + mature skin
The One Home Improvement Decision I Made That Changed Everything
3 Ways to Have Happier Emotions (and less anxiety and stress)
5 Favorite Clean Summer Diffuser Blends for the home
DIY Soft Scrub recipe
Lash Serum
Carpet Refresh Recipe
DIY Non-Toxic Bath + Shower Cleaner
My Everyday Thyroid Roller Recipe
Sugar Scrub
Our Spring + Summer allergy relief recipe
Jack the Goldendoodle's daily anxiety blend
3 Favorite Smoothie Recipes our Family Loves

And so much more!

Plus, while you're on our Dwell Well Collective Instagram, enter to win an adorable lantern diffuser giveaway (today only).
Pssssttt….The Inspired Room readers can also enter a secret giveaway, scroll down to find out more!
It's totally FREE to watch our stories and learn from our classes Instagram and enter our giveaway (no purchase necessary), so just come to learn today and ENJOY!
We will pick the lantern diffuser winner TONIGHT (Friday) at 11PM PST, so make sure you enter here today!
SECRET BONUS GIVEAWAY:

Inspired Room Readers:

Because you guys are my very favorite, follow us on the Dwell Well Collective to enter the Lantern Diffuser giveaway on the Dwell Well Collective Instagram and comment "I'm a reader of The Inspired Room blog!" I will ALSO enter you into an extra secret blog reader giveaway for a signed copy of any of my books (you choose which one!). :)

Thanks for being the most encouraging and kind readers I could have ever asked for! I sure enjoy visiting with so many of you here each week.
Have a great weekend!
+ + + + + + + + + + + +
Today is the LAST DAY to get the FREE full sized Thieves Household Cleaner and my Anthro-inspired scent bundle with your essential oil starter kit!

BLESS. Y'all this is a sweet deal, so go get it for yourself and your family. I promise….it's all so good for you and your home!

Grab the non-toxic cleaner and the entire deal right HERE.