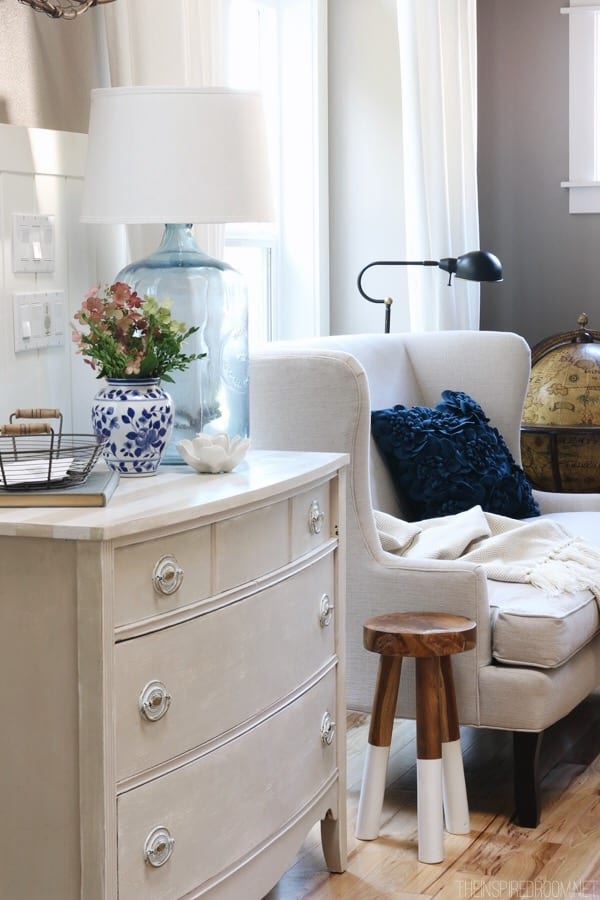 If you're a long time TIR follower, you know I've always described Fall Nesting as a mindset.
It's an opportunity to evolve our home and daily rituals.
Fall Nesting is an invitation to create a home at a pace that is both comfortable and inspiring to us.
We won't waste a minute rushing through it or worrying about the next season. We will focus on ways to be more present so we can enjoy the season we're in.
Fall Nesting is about paying more attention to how our home feels to be in it every day, not just how quickly or perfectly we can get it decorated.
Fall Nesting is about NOT letting ourselves feel rushed or pressured or lacking by comparison to anyone else at all.
Just as we can sense the slow natural evolution of the seasons outside, the seasonal evolution in our home should unfold.
Even if you don't have a fall season where you live or it's still 100 degrees where you are, just use your imagination to prepare your mind for this season in your home.
Picture the crisp autumn air wafting through your window and the cool breezes blowing through the trees on fall evenings.
Imagine the leaves starting to change color and the sound they make crunching under your feet as they fall to the ground.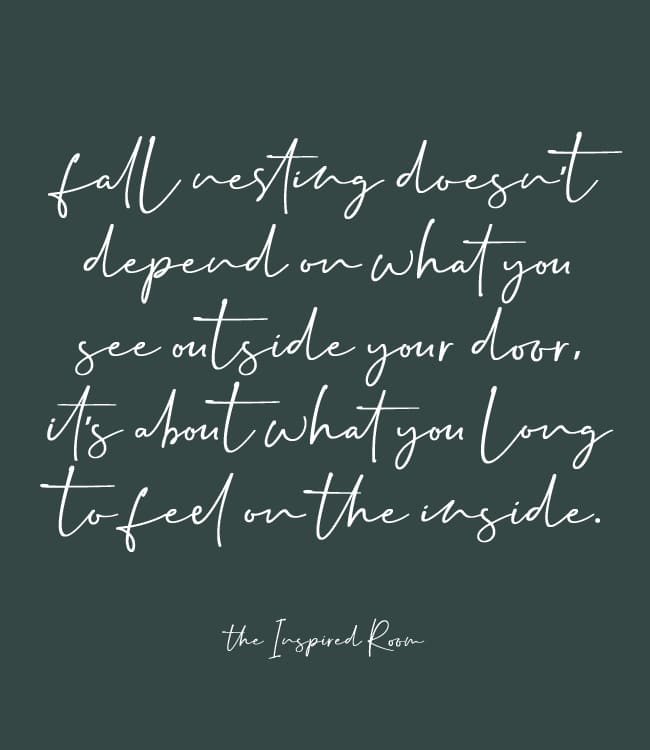 Fall Nesting doesn't depend on what you see outside your door, it's about what you long to feel on the inside.
Let yourself take a deep breath. IWe have time.
With Fall Nesting, we slowwww down and keep the frantic pace and expectations set by the rest of the world outside our door.
When we cross the threshold of our home, all that matters is what inspires and comforts us and our family.
Fall Nesting is about fully savoring the season and falling more in love with our home a little more every day.

What are some of your favorite things about fall? Share 20 little things you love about fall in the comments or show us on Instagram! Follow and tag me @theinspiredroom and use the hashtag! #fallnesting … I'll be regramming some of what you share on my stories!